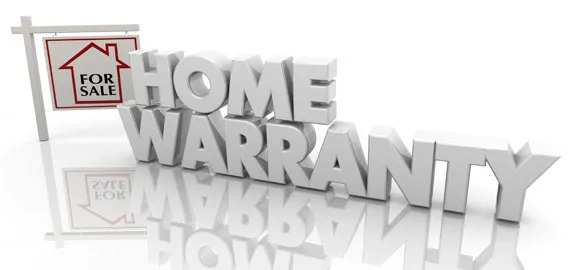 Simply put, homeowners insurance covers your property and belongings for accidental and sudden damage to your home, but it does nothing for wear and tear that happens over time. A home warranty protects your appliances against damage due to wear and tear, and nothing else. Whether you need home warranty coverage largely depends on how old your appliances are. This article will cover:
What does a home warranty cover?
A home warranty is also known as home maintenance insurance. For a monthly or yearly fee, it covers many appliances and systems in your home for repair or replacement after damage due to wear and tear.
"These contracts can protect your appliances, electrical wiring, plumbing, HVAC systems, and more from failures due to normal wear and tear coverage that is not typically provided by a homeowners insurance policy," said Tim Meenan, the executive director of the Service Contract Industry Council. Different home warranty providers have different exclusions, but home warranty coverage usually includes:
Kitchen appliances
Dishwashers
Washers and dryers
Plumbing and electrical systems
HVAC systems
Ductwork
Pools
Garage door openers
Smoke detectors
What's the difference between a home warranty and home insurance?
Simply put, home warranty insurance coverage plugs the holes that home insurance usually doesn't cover. If your washing machine is destroyed in a fire, your home insurance should replace it. If your washer stops running because the motor died of old age, your home insurance won't do anything for it.
That's where a home warranty comes in. If your home warranty company can't repair the washer's motor, they'll replace it. The problem may be so bad that your home warranty provider needs to completely replace the washer.
Keep in mind that home warranty coverage is meant as a complement to home insurance, not a replacement for home insurance. A home warranty has little to do with things like structure coverage for your home or liability. A home warranty won't replace your roof, for example.
Do I need home insurance or a home warranty?
Unlike auto insurance, you are not required by law to have home insurance. If there's a mortgage on your home, however, your lender will probably require home insurance as part of the contract. Even if it's not required, home insurance is great protection for your house. Should your home be destroyed by a fire, your home insurance can compensate you for the loss of your property and possessions. Otherwise, you would be left to rebuild everything from your own pocket. Even something less drastic, like a window replacement after heavy hail, can run hundreds of dollars. Home insurance is a good investment and can help keep your money in your pocket.
While you definitely need home insurance, your need for a home warranty may depend on the age of the things you're looking to cover in your home. Here are some average life spans of various systems and appliances in your home:
Standard refrigerator: 14 years
Dishwasher: 12 years
Washing machine: 12 years
Electric range oven: 16 years
Water heater: 8 to 12 years
Central air conditioner: 15 to 20 years
Is a home warranty worth it? Take a look over the appliances in your home and check their ages. If they're getting close to or past their expiration date, a home warranty could be a worthwhile investment for that reason alone.
However, the value of a home warranty isn't just in how much you can save on a system or appliance replacement itself. Home warranty providers often have their own network of licensed contractors that they use. If you go with an untested contractor, you could wind up overpaying or spending more money to get subpar work redone.
So, if your appliances are getting toward their end and you want the job done right the first time, a home warranty might be the way to go. "A recent national survey found that 62% of respondents said they'd spent money replacing or repairing broken home appliances in 2016," said Meenan. "Of these, more than a third reported spending $300 or more doing so."
Furthermore, the combination of home insurance and a home warranty can put you in a secure financial position. "Homeowners should have both, if they have room in their budget. Between the two policies, almost anything that happens to the home will be covered," said State Farm agent Jim Krause. "I have personally used my home warranty when the fan went out on our AC unit. I paid $75 out of pocket for what could have been a $300 fix."
How much does a home warranty cost?
One-year home warranty premiums run an average of $350 to $600 yearly. Every time you put in a work request to your home warranty company, you will also have to pay a service fee. The service fee is usually around $75, but they can go up to $125. This is still a good deal when you consider that replacing a dishwasher can run hundreds of dollars. It's an even better deal when you look at how much damage a broken-down water heater can do if not taken care of quickly.
Home warranty exclusions
When shopping for a home warranty, look at what the specific policy covers. There are pros and cons to all home warranties. What some home warranty companies have as standard covered items may be excluded from another company's basic policy.
Even if a particular item, such as a washer, dryer or refrigerator, is excluded from a basic home warranty, most home warranty providers offer options to add such items onto a policy. This actually works out to your benefit. You can tailor your home warranty to cover items that need protection, while leaving newer or factory-warrantied items off.
How does a home warranty work?
When you make a call to your home warranty company to make a claim on a malfunctioning item, arrangements will be made for a contractor to come out and look at the problem. Some home warranty providers will require you to make the call to the contractor yourself, but even then, they often have a network of licensed professionals to refer to you.
When the contractor arrives, you will have to pay the service fee. Consider it like a home insurance deductible . The service fee needs to be paid regardless of how much work needs to be done.
If the damaged item needs to be replaced, it will either be brand-for-brand or builder's standard:
Brand-for-brand: With this method, your damaged system or appliance is swapped out for a similar or equal model.
Builder's standard: A builder's standard appliance tends to be a basic model replacement of the damaged appliance.
If you have high-end appliances, be sure to get a home warranty with brand-for-brand replacement. If you do wind up with a builder's standard policy, you may be able to pay the difference to upgrade from a builder's standard appliance to a brand-for-brand model. Take this option if available. Otherwise, you could end up getting a substandard replacement.
Pros and cons of a home warranty
If you're considering a home warranty, you should be aware of both the benefits and drawbacks. Knowing the pros and cons of home warranties will give you a better grasp of whether you need one, as well as what to look for when deciding which home warranty provider to go with.
The perks of a home warranty
Peace of mind : This is the key reason to get a home warranty. The knowledge that you can have a problem with your appliances taken care of with just a phone call is worth its weight in gold. One consistent service fee makes budgeting for repairs practically painless. If you have a new home and the age of the various systems and appliances in your home is an unknown quantity, a home warranty can give you some breathing room as you ease into other challenges of home ownership.
In-network contractors : Most home warranty companies have their own networks of licensed contractors that they're able to call upon consistently. This means that you don't have to spend time researching contractors, hoping you get one that's qualified and arranging for them to take care of the problem. Your home warranty company can take care of all that for you.
The drawbacks of home warranties
Service fees : This benefit of home warranties can also be a disadvantage sometimes. The service fee you pay will take care of what needs to be done when the contractor comes to make repairs, but that service fee needs to be paid for every visit. When an appliance problem requires more than one type of contractor to take care of the problem, those service fees can add up.
Lack of control : If you're used to being hands-on regarding repair projects in your house, a home warranty may cause you some annoyance. Your home warranty company will usually be the one to pick a contractor for you, as well as how the repairs need to be done and what appliance brands are used for replacements. Don't expect to have a lot of input in the repair or replacement process.
How to buy home warranty insurance
Some home sellers will add on a one-year home warranty as part of selling the house. If you need to buy a home warranty on your own, there are many established providers that offer home warranties that you can choose from, including:
American Home Shield
TotalProtect
First American
AFC Home Club
Landmark
Select
The Home Service Club
Most home warranties provide coverage for a one-year period, but you can get an extended home warranty as well. If you have an older home and your appliances and systems are aged, an extended warranty may be a good fit for you. It can be hundreds of dollars spent to save you thousands.
References:
QuoteWizard.com LLC has made every effort to ensure that the information on this site is correct, but we cannot guarantee that it is free of inaccuracies, errors, or omissions. All content and services provided on or through this site are provided "as is" and "as available" for use. QuoteWizard.com LLC makes no representations or warranties of any kind, express or implied, as to the operation of this site or to the information, content, materials, or products included on this site. You expressly agree that your use of this site is at your sole risk.