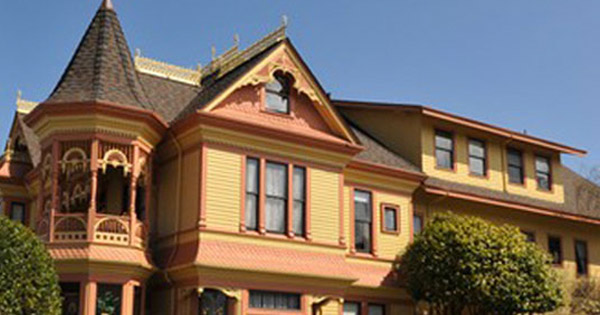 Whether you are eyeing a hundred-thirty-year-old Victorian or a midcentury ranch style home, you might not be aware of the additional costs that go into insuring and maintaining older homes.
While you might think an older home's insurance premiums would be significantly lower, they are actually higher because of the increased upkeep required to maintain an older home. Depending on your policy choices, industry professionals warn that your premiums will be about 20 percent higher. Due to the repair and maintenance work that comes with owning an older home, insurance premiums rise in order to safeguard against the increased risk of something going wrong that triggers a claim.
More often than not, older homes weren't constructed to the current standards and building requirements of today's homes. Modern homes don't have as many problems as older homes because they are built up to current safety codes, and the electrical wiring, plumbing, HVAC, etc. are much newer.
Like any other insurance plan, many different factors impact your homeowner's insurance premium. The location, age, make and model of home, credit history and more can all affect how much your insurance policy will cost you.
While buying and maintaining an older home may seem daunting, there are a few things you can do to reduce the heavy burden on your bank account, and to get and maintain that vintage home you've always wanted.
How to Insure an Old Home vs. New Home
There are a few different things to consider when insuring your older home. You should first be aware of the difference between replacement cost and cash value. These two concepts can be complicated and the specifics can vary from policy to policy, but an easy way to understand the difference is that replacement cost coverage pays you the full cost to repair or replace your home. Actual cash value means that your policy will cover the house for as much as it's worth at the current market value, including depreciation.
Get affordable homeowners coverage for an older home.
Find low rates with top insurance providers!
Compare and save!
Click Here to Begin
For an older home, replacement cost policies typically make more sense, since older homes are often more ornate, and built with materials that are expensive or hard to find today. For example, if you have an older home with a damaged plaster wall and you have an actual cash value policy, your insurer may want to replace it with drywall because it's much cheaper.
Even a replacement cost policy could be capped at 20 or 25 percent over the insured value of the home. Be sure to ask your agent or broker if the policy that you have or that they are trying to sell you has such a cap.
There are two permutations of replacement cost coverage that you might want to consider for your older home. One is extended replacement cost coverage, which will pay a certain amount in addition to what the replacement cost is, depending on the cost of the repairs.
Another component of the homeowner's insurance policy that you might want to consider is guaranteed replacement cost coverage for your home. Because your home is old and will most likely come with unforeseeable problems, it is best to ensure that your policy will cover the unexpected. With this coverage, your plan will cover all the repair costs necessary, even if they are above your limit. However, your premiums will be much higher.
Learn more about Actual Cash Value vs. Replacement Cost and how it relates to properly insuring your older home.
Historic Home Insurance
Because the cost to replace a historic home is usually much higher than its market price, many insurance providers agree it would be in someone's best interest to purchase a historic home insurance policy. Not every provider insures historic homes, so it is important to get recommendations of specific providers, based on where you are located.
If you are unable to obtain a historic home insurance policy, don't worry, there are other good options. While there are many categories of homeowner's insurance policies that one can purchase, many providers will suggest the home owner's insurance special form 8 or HO-8 for historic homes. This is the ideal home insurance policy type for homes whose replacement cost exceeds their market value.
Components of Old Homes that Cause Problems
Because old homes are well-worn, they usually require more care. For this reason, insurance providers will charge more because more problems will be associated with the home. It is important to thoroughly inspect an older home before buying it. You should even consider an annual "checkup", to ensure that everything is working correctly.
Sometimes, a house will be in such a state that insurance providers won't even issue you a policy. Because of this, the home may have to be updated before you can purchase a policy.
Most companies would agree that the components of an older home most likely to need work would be the roof, plumbing and piping, and the electrical system. Some insurance carriers will lower your premiums if you add safety features like an alarm system, carbon monoxide alarm, and smoke detector to your home.
Updating your home will reduce the chance of something going wrong that requires a claim, and a company will be more inclined to insure you. It was also keep your home up to par with safety standards, which insurance companies love.
Filling Claims with Older Homes
Because your older home is going to have some wear and tear, updating and repairing your home might be the best bet—rather than filing multiple claims and hiking up your insurance rates. If you are looking to file a claim, you should probably assess the damage before doing so, that way you can determine if you should just pay for the repairs out of pocket.
Many providers suggest that you only file a claim when you absolutely need to. Filing multiple claims in a relatively short period of time could potentially result in the insurance company raising your premiums, or even cancelling your policy outright.
Like filing any type of insurance claim, the amount that your premiums increase after a claim is dependent on a variety of different factors. Some of the most important factors are the cost of the claim, and how many claims you have filed with that insurance provider.
Insurance Red Flags
In terms of what to look out for when insuring an older home, the most important thing is to have accurate information about any issues that the home already has. From there you can assess what you need to fix, and monitor for any new issues.
You should also understand what is excluded from your policy. For example, depending on the specific type of homeowners insurance policy you have, damaged pipes, or roofing might not be covered, and you will be out of luck when filing a claim for damage to either of these.
You should also pay attention to the cost of the deductibles, before you consider adding to your policy, getting a new one, or filing a claim for your home.
Older homes come with their own personality. They can also come with some issues, but by maintaining your home properly and choosing the right amount and type of insurance coverage; you can keep your older home in good repair and enjoy it for many more years.
Get a quote now and compare homeowners insurance rates from top companies and local agents.
Older Home Insurance FAQ
Q: How do I determine whether or not my home is old enough to need additional coverage?
A: Most providers define an old home as one that was built at least 40 years ago. The age of the home can be determined by its features. Maybe your home has authentic wood paneling, a wraparound porch, or hardwood floors hidden by carpet. Chances are, if a home comes with these historic features, it might also come with roofing and plumbing issues, dry rot, poor wiring, and more. It is important to perform frequent inspections and maintenance, to keep any wear and tear in check.
Q: How do I determine whether or not my home is historic?
A: If you are unsure whether or not your home is a piece of history, you may want to check out your State Historic Preservation Office, and they can tell you about the history of your home. You may also be able to list your historic home on the National Register of Historic Places if it fits into their list of qualifications. Depending on the history behind the property, the rules behind the preservation of it is determined by state, county, or region.
Q: Do I need to increase my insurance coverage when renovating or restoring an old home?
A: The short answer is that it depends on how much and what type of coverage you currently have, as well as whether you are doing the work yourself or you're hiring contractors. We wrote a guide to walk homeowners through insuring their home remodeling project.
QuoteWizard.com LLC has made every effort to ensure that the information on this site is correct, but we cannot guarantee that it is free of inaccuracies, errors, or omissions. All content and services provided on or through this site are provided "as is" and "as available" for use. QuoteWizard.com LLC makes no representations or warranties of any kind, express or implied, as to the operation of this site or to the information, content, materials, or products included on this site. You expressly agree that your use of this site is at your sole risk.