Homeowners Insurance Policy and Coverage Basics
Here's what you need to know if you're in the market for homeowners insurance coverage to protect your biggest investment - your home.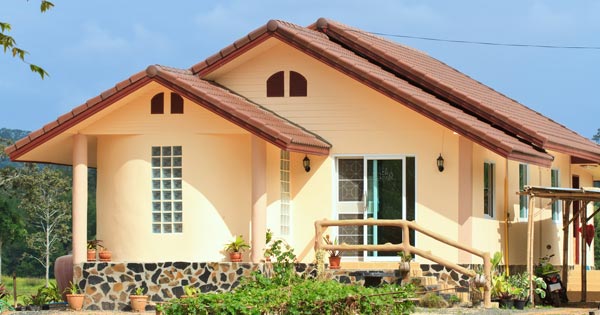 The law doesn't require home insurance. However, you'll have a hard time coming up with good reasons not to insure.
That's because homeowners insurance protects your most valuable assets. This includes the structure of your "dwelling" (which could be a house, townhouse, condo, or co-op). And your belongings and possessions.
Home insurance protects you in other important ways, too. It provides money for living expenses if you're forced out of a damaged or destroyed home. It also includes liability protection.
Not Required? Not Entirely…
Only people who pay for their homes in cash or those that have paid off their mortgage can avoid home insurance.
Pretty much everyone else must insure their homes, as most mortgage lenders require it.
That's why you should know as much as possible about homeowner's insurance coverage.
Basic Components
Homeowner's insurance policies typically cover the following:
Your home and "structures"—this includes plumbing fixtures, electrical wiring, and heating and permanent air-conditioning systems inside your home. It also includes external ones like fences, garages, gazebos, and sheds.
Your Stuff—Clothes, electronics, furniture, and the like are included here. So are less obvious items like plants, shrubs, and trees. Bonus: these are protected even when they're not on your property. For example, when they're in your car or with you at work or on vacation.
Your insurance company will repair or replace all of the above if they're stolen, damaged, or destroyed by:
Lightning
Fire
Hail
Hurricane
Or any disaster listed in your homeowner's policy
Note: disasters like floods and earthquakes aren't usually covered by standard homeowners insurance. However, many companies will sell you earthquake coverage as a separate policy or as an endorsement to your homeowner's policy. The National Flood Insurance Program and a few private insurers offer flood coverage.
Standard homeowners policies also:
Cover you when you're hit with a lawsuit related to bodily injury or property damage caused by you, your family members, or your pets
Provides no-fault medical coverage, which means your insurance company will pay the medical bills for people who are hurt on your property or are hurt by your pets
Pay some of your living expenses if your home is damaged or destroyed and you're forced to live elsewhere. Living expenses include hotel bills, restaurant meals, and more.
Increasing Coverage
You can supply your home with extra protection from flood and earthquake damage with additional policies. You can also bolster the coverage that your home insurance provides.
For example, insurers typically pay up to $2,000 for antiques, electronics, jewelry or silverware. What if your items cost more than $2,000 to replace? We recommend purchasing a scheduled personal property endorsement or rider to insure them for their full, appraised value. (Personal property replacement cost endorsements or floaters are another option here.)
You can also buy personal umbrella liability insurance to raise the limits of your liability coverage and protect yourself against claims of libel or slander. Rates and coverage vary so shop around and get quotes from a number of homeowners insurance companies.
Read "Special Insurance Riders for Valuable Items" to learn more.
Different Policies for Different Homeowners
Here are the most common homeowner's insurance forms:
Basic Form (HO-1)—this protects your home from the following disasters but is no longer available in most states:
Fire and lightning
Wind and hail
Smoke, explosion
Riots or civil commotions
Theft
Aircraft damage
Vehicle damage
Vandalism
Volcanic eruption
Broad Form (HO-2)—this covers every disaster included in the "Basic Form" plus a few others including:
Falling objects
Damage caused by weight of ice
Snow and sleet
Damage resulting from an "accidental discharge or overflow of water" from a plumbing, heating, or air-conditioning system
Special Form (HO-3). The most popular homeowners insurance policy because it provides people with the broadest coverage
Note: if you own a multi-family home, you can add an endorsement to your "Special Form" policy to cover risks related to having renters live with you.
Co-op, Condo, and Renter Policies
If you own a condo or co-op or rent a home, you should check out these policies:
Tenants Form (HO-4). Perfect for renters, this policy type protects their possessions as well as various components—like cabinets—they may have installed
Condominium Unit Owners Form (HO-6). This policy type insures the floor, ceiling, and walls against all of the disasters covered by the "Broad Form" policy. It also covers a condo owner's belongings.
Protect your home and family belongings
Find low rates with top homeowners insurance providers!
Click Here to Begin
Levels of Coverage
After selecting a homeowner's insurance policy, you must choose a level of coverage.
The two main options are:
Actual cash value (ACV). Your insurer will pay you "market value". This means depreciation will be factored into the final cost for your home or possessions if they're lost or stolen.
Replacement cost Your insurer will refer to the original price of any items that need to be rebuilt, repaired, or replaced. It does not matter how old or worn they were when they were destroyed, damaged, lost, or stolen.
Read "Actual Cash Value vs. Replacement Cost" to learn more.
Homeowners Insurance FAQ
Q: Am I required to have homeowners insurance?
A: In theory, no. However, if you have a mortgage, your lender will probably require it.
If your home is located in an area prone to flooding, your lender is likely to force you to buy flood insurance. (The same is sometimes true for earthquake coverage in at risk regions.)
Co-op and condo boards often require tenants to have homeowners insurance.
Q: Is there anything I should do before I begin shopping for a homeowner's insurance policy?
A: Create a photographic or video inventory of your possessions. This will help you decide how much coverage you need. It will also protect you if belongings are stolen, lost, damaged, or destroyed.
Read "Create an Inventory for Homeowners Insurance Claims" for more information.
What should my deductible be when it comes to this kind of insurance?
A: A lower deductible will mean higher premiums, while a higher deductible will mean lower premiums.
If you're looking to save money, consider a higher deductible. Just make sure you can afford to pay it should you need to file a claim.
Q: How do insurance companies determine premiums?
A: For starters, you should know that different insurers charge different premiums for similar sorts of coverage. That's why you should shop around and get quotes from multiple home insurance companies.
Premium costs are based on many factors. They include:
The age and condition of your home
The materials used to construct it
The cost to rebuild it
The distance from your home to a water source or a fire department
The claims history of your home and homes in your area


If your home has smoke detectors, a sprinkler system, or a burglar alarm
If your home has a swimming pool, trampoline, or a wood furnace or stove
The type of pets you have
If you operate a business out of your home


The coverages and deductible you choose
Bundling your homeowners policy with your car insurance
The length of time you've been with your insurance company
Your history of filing homeowners claims
Your credit history
Q: Am I covered if I use my home for business purposes?
A: Some homeowner's insurance policies cover some business uses.
Many such policies cover computers used for business purposes. Also, most provide a limited amount of liability coverage for specific instances. For example, caring for a friend's children as long as you aren't paid for that activity.
If you aren't sure if your homeowner's policy covers a particular business use, ask your agent.
Q: Does any of this change if I want to buy a townhouse or a mobile home?
A: If your goal is to buy a townhouse as opposed to a condo, co-op, or freestanding home there are options for an individual homeowners policy. Or you can turn to an association master policy.
Mobile homes with wheels usually require a certain form of car insurance rather than homeowners insurance.
Save on Home Insurance Rates
Compare quotes from different companies in minutes.
References:
QuoteWizard.com LLC has made every effort to ensure that the information on this site is correct, but we cannot guarantee that it is free of inaccuracies, errors, or omissions. All content and services provided on or through this site are provided "as is" and "as available" for use. QuoteWizard.com LLC makes no representations or warranties of any kind, express or implied, as to the operation of this site or to the information, content, materials, or products included on this site. You expressly agree that your use of this site is at your sole risk.