Auto Insurance for Used Cars
There are a lot of insurance-related questions and considerations to keep in mind when buying a used vehicle. Here are the most important things you need to know about insuring a previously owned car.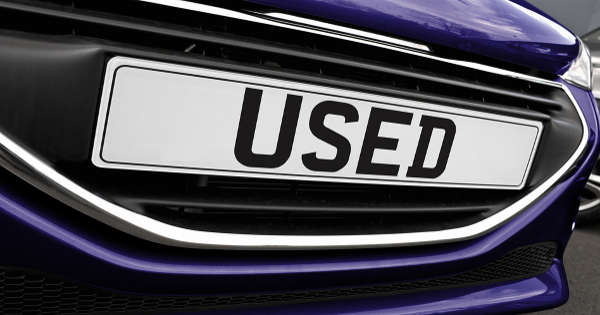 Considering nearly 42 million Americans bought used cars in 2013, it's clear that previously owned vehicles are popular. Something must be help to overcome the lack of "new-car smell."
Granted, used cars tend to cost less—usually a lot less—than their newer counterparts, but that's unlikely to be the only reason more and more people are choosing the former over the latter these days.
Another possibility: previously owned cars, trucks, SUVs, and vans tend to be cheaper to insure as well.
If that fact makes you to want to run out and buy a used car, you should consider the following before you head to the car lot or respond to the next Craigslist ad that catches your eye.
How old is the car you're thinking of buying?
Answering this question can be vitally important for a few reasons. The first being that age is one of the factors that insurers review before they decide much they'll charge you for a policy. So knowing that detail can allow you to go into the insurance-buying process as informed as possible.
The other reason is knowing the age a potential auto purchase is can help you learn about other aspects of its history. Two big one are whether it's ever sustained major damage or been declared a total loss.
Also, is it safe?
Another aspect that can impact the insurance rate for any used car you may buy is the vehicle's safety record. Unsafe cars cost more to insure.
Although insurance companies use their own claims data to determine just how risky a particular car model is, you may want to get the ball rolling by checking out publicly available information on sites like:
Consumer Reports (Consumerreports.org)
Kelley Blue Book (kbb.com)
Insurance Institute for Highway Safety (iihs.org)
National Highway Traffic Safety Administration (nhtsa.gov)
Does the vehicle in question carry a salvage title?
If this is the first time you've ever heard the term "salvage title," it is a notification that's tied to a car after it's sustained major damage or it's been declared (by an insurance company) a total loss—usually following a crash, fire, or flood.
Although these vehicles sometimes are successfully rebuilt or repaired, they're also sometimes poorly rebuilt or repaired.
That's a problem in and of itself, but even more problematic is that some insurers will only offer limited coverage for salvaged cars, while others won't cover them at all.
So, if you'd like to avoid this situation altogether, check the VIN (vehicle identification number) of any used car that catches your fancy and then use it to obtain vehicle history report—which should let you know if it's ever been salvaged. By law, all salvage vehicles are supposed to be branded as such. But, of course, not everyone follows the law. That's why it's important to have a mechanic inspect any car, truck, SUV, or van you're thinking about buying.
Is the car model popular among thieves?
If it is, you're probably going to pay more to insure it than you would if you bought a car that isn't stolen very often.
Don't kid yourself that only newer cars tend to be targeted for such criminal activity, by the way; previously owned ones are just as likely—if not more likely--to attract the attention of thieves than their not-so-broken-in counterparts.
In fact, a 2012 report from the National Insurance Crime Bureau found that seven of the top 10 most-stolen vehicles from that year were models that were released sometime between 1991 and 1999.
As for why some older cars, trucks, and SUVs are more popular with thieves than their more recent cohorts, one possibility is that the latter often come equipped with one or more anti-theft systems. Plus, it's usually easier for the former to be taken apart and sold in pieces.
Get the lowest insurance rates for used cars!
You can save hundreds every year.
A few more things to think about regarding insuring a used car
With the questions above out of the way, here are a few additional suggestions related to insuring a used car.
Don't be shy about "shopping around" before you decide to buy a particular plan
Admittedly, this piece of advice seems to pop up in pretty much every conversation that's had about car, health, home, and even life insurance.
That doesn't make it any less relevant to this particular discussion, though—especially since checking out a number of insurance companies and reviewing quotes from each of them often is key to receiving both the best price and the right amount and type of coverage.
There's no time like the present. Compare car insurance quotes from multiple companies to find the right coverage at the best price.
Think long and hard before buying much—if any--collision or comprehensive coverage
When you lease a car, or when you finance one in some form or fashion, you're typically required to buy a certain amount of collision and comprehensive coverage along with it.
If you pay for a car in cash, though—which you're far more likely to do when you go to purchase a previously owned vehicle—you probably won't be constrained in that same way.
Depending on where you live, though, you likely will be required by state law to purchase at least a minimal amount of liability insurance, which will help pay for costs related to people you may injure or property you may damage during a traffic accident.
Does all of this mean that you should only buy liability coverage and take a pass on comprehensive and collision if you decide to buy a used rather than a new car? If the used car you purchase isn't worth a whole lot, then most experts will tell you that the answer is yes, you shouldn't bother with collision or comprehensive.
Which makes sense, as comprehensive coverage is there to protect you in the event that an incident like fire, hail, or vandalism damages your vehicle, while collision coverage protects you when your vehicle's damaged due to some sort of accident.
So, if your vehicle isn't worth much, what would be the point of paying premiums that are likely to approach or even surpass its current value?
All that said, this definitely is one of those "it depends" situations. In other words, it's more than possible that your used car's worth will sit somewhere between …
Pick a policy with a higher deductible if you want to keep your premiums low
If you do decide to buy an auto insurance policy that offers some collision or comprehensive coverage, you might want to go with a higher deductible to shave a few bucks off of your bill.
And if you'd like to save even more money, you should consider ignoring any damage that's done to your previously owned vehicle that is superficial or "cosmetic" rather than mechanical in nature.
Another option: have the dings repaired, but pay for them out of your own pocket—which, admittedly, won't save you as much dough, but it'll still probably save you a bit. At the very least, though, the work and the price tag attached to it won't impact your insurance premiums.
Frequently Asked Questions
Q: What are some of the situations that could make it more expensive for me to insure a used car than it would be for me to insure a new car?
A: Although used cars are, in general, quite a bit cheaper to insure than new ones, that isn't always the case. For example, if the particular make and model you own is frequently stolen, you'll probably pay a lot more to insure it than you would if it were less desirable to thieves. Also, if your used care isn't as safe as others, you may pay higher insurance premiums.
Many of the safety features that lower insurance rates are more likely found in newer cars. It depends on the age of the car, of course. But safety features like airbags, anti-lock brakes and collision-detection and avoidance systems can save you a bundle. Consider purchasing used cars with as many of these features as possible.
Q: I've heard that I probably don't need to have collision or comprehensive coverage if my car is old or used. Is that true?
A: If your car is old, or if its value has decreased enough, you could skip collision and comprehensive insurance coverage. Limit yourself to liability coverage and keep your rates low.
That's because the most you're going to be paid should the collision or comprehensive components of your policy be called into action is the value of your car before it was damaged or destroyed.
Q: Is there a difference between insuring an antique or classic car and insuring a "regular" used car that was made more recently?
A: Actually, there's a pretty big difference between the two situations—and that's primarily due to the fact that an antique or classic car is sure to cost a lot more, and be worth a lot more, than a more conventional used car. Also, the price tags attached to any repairs that need to be made to classic or antique cars are likely to outpace those tied to similar repairs that need to be made to your garden-variety "previously owned" vehicle.
To accommodate all of the above, many companies that insure vehicles sell specific "collector car" policies for people who have vintage models, so be sure to look for that if your used set of wheels is more than simply "old."
Q: My driving record is pretty spotty. In particular, I've been in a few accidents and I've received a couple of traffic tickets in the last few years. Is that going to cause me to pay more for auto insurance—even if my car is a used one? If so, what are some of the things I can do to reduce how much I pay for coverage?
A: It's very possible that your driving history will impact—negatively, in all likelihood--your auto insurance premiums. Assuming that's the case, something you can do in the short term to improve your odds of obtaining more affordable coverage is sign up for a defensive driving or driver's safety class. Not only can that sometimes help you receive a better rate from auto insurers, but it could help you get rid of some of those points on your driver's license, too.
QuoteWizard.com LLC has made every effort to ensure that the information on this site is correct, but we cannot guarantee that it is free of inaccuracies, errors, or omissions. All content and services provided on or through this site are provided "as is" and "as available" for use. QuoteWizard.com LLC makes no representations or warranties of any kind, express or implied, as to the operation of this site or to the information, content, materials, or products included on this site. You expressly agree that your use of this site is at your sole risk.