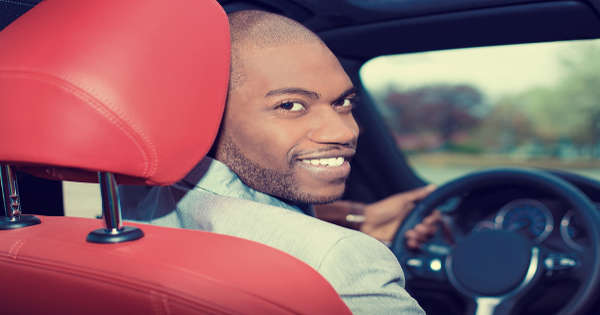 Ridesharing has exploded in popularity over the past few years. Until recently, insurance options for rideshare drivers have been sparse. Personal insurance usually doesn't cover ridesharing, because ridesharing is technically work. But commercial insurance isn't sensible because it's expensive, and you probably don't want a commercial insurance policy on your personal vehicle.
"Unfortunately, rideshare insurance is still a huge issue for many drivers and there are legitimate gaps in coverage for many drivers." says Harry Campbell, founder of The Rideshare Guy Blog.
Car insurance companies have begun fulfilling demand by offering coverage options tailored to Uber and Lyft drivers. It's called rideshare insurance or a TNC (transportation network company) endorsement. If you're interested in rideshare insurance, there's a lot you need to know:
Why Rideshare Insurance is Important
First, insurance is necessary by law. Uber and Lyft require it before you're approved to drive. Both companies provide some forms of insurance, but it's not comprehensive. A rideshare trip is divided into 3 periods, and Uber and Lyft's insurance policies only cover your expenses during periods 2 and 3:
Period 1: Drivers are logged into the app but are waiting for a ride request
Period 2: Driver has received a ride request and is in route to the passenger
Period 3: Passenger is in the car and driver is in route to their destination
Without rideshare-specific insurance, you're putting your financial well-being at risk. Why? Pretend you're at fault for an accident when you're logged into Uber or Lyft. If you're in period 1, none of your expenses will be covered by Uber and Lyft's insurance policies.
"During [period 1], the driver is working, so the commercial use exclusion on their personal auto policy applies, but they have limited (if any) coverage through the ridesharing company," says Devin Engelmann, office manager at Secord Insurance Agency. "By purchasing auto insurance with a rideshare endorsement, the coverage on the personal auto policy will extend to fill this gap, covering anything that the rideshare company does not."
Rideshare drivers, save on car insurance.
Find the best rates on a Lyft or Uber insurance policy.
Compare and save.
Click Here to Begin
What is the Coverage Gap?
As mentioned above, Uber and Lyft insurance policies WON'T cover your expenses during period 1, when you're waiting for a ride request. They do provide liability coverage for others in case you cause an accident, but that does not protect you. Comprehensive coverage only kicks in during period 2 and ends after period 3, or when you drop the passenger off.
A normal personal car insurance plan will usually cover you until you log into the rideshare app and begin period 1. Period 1 is known as a gap, because there is a gap in insurance when you aren't picking up or driving a passenger. Your personal insurance and Uber or Lyft comprehensive coverage aren't in effect at this time.
Rideshare insurance is designed to specifically cover you during the gap. Otherwise, you could be out a lot of money if an accident happens during that the gap.
What You Need to Know About Lyft and Uber's Insurance
Understanding the ins and outs of rideshare insurance isn't easy. Coverage varies depending on what state you live in and what rideshare period you're driving in.
Rideshare Company Insurance Coverage Limits

| Company | Insurance Coverage Limits With a Passenger | Insurance Coverage Limits Without a Passenger (before accepting request) |
| --- | --- | --- |
| Uber | $1 Million Liability / $1 Million Uninsured/ Underinsured Motorist Injury | $50,000 individual / $100,000 per incident / $25,000 property damage |
| Lyft | $1 Million Liability / $1 Million Uninsured/ Underinsured Motorist Injury | $50,000 individual / $100,000 per incident / $25,000 property damage |
During period 1, Uber and Lyft only offer limited liability coverage. Payouts are limited to $50,000 per person, $100,000 per accident, and $25,000 for property damage.
"Period 1 is when drivers are at the most risk," says Harry, the Rideshare Guy. "If they were to get into an accident during this time, they would receive no collision coverage from Uber or Lyft."
That's right -- there's no collision or comprehensive coverage in period 1. That means if you're at fault for an accident during period 1, the other person's expenses are covered up to those amounts. But you will be responsible for your own medical and vehicle expenses.
During periods 2 and 3, Uber and Lyft provide liability and collision coverage. Uber and Lyft provide $1 million of primary liability coverage while you're in 'driver mode.' They also offer $1 million of coverage for injuries caused by uninsured or underinsured drivers during that time. Lyft and Uber have respective deductibles of $2,500 and $1,000.
This is an area where rideshare insurance is helpful. It's cheaper than commercial insurance and better suited for ridesharing than personal insurance. Plus, it covers the period 1 gap when you are online for Lyft or Uber but without a passenger or ride request.
If you're not familiar with what 'the gap' is, keep reading.
How Can I Get Rideshare Insurance?
Many car insurance companies now offer rideshare coverage. It's possible to bundle rideshare coverage from your personal auto insurance provider at a reasonable cost. However, options and prices vary depending on what state you live in and what provider you use.
Rideshare Insurance Companies by State and Rates
Company
States Available
Cost/Rates
Allstate
CA, CO, IL, TX, VA
$20 / Year
Erie
DC, IL, IN, KY, MD, OH, PA, TN, VA, WI, WV
$9-$15 / month
Farmers
AL, AR, AZ, CA, CO, FL, GA, ID, IL, IN, IA, KS, MD, MI, MN, MT, NE, NV, NJ, NM, ND, OH, OK, OR, TN, TX, UT, WI
$15 / month
GEICO
AL, AZ, CT, CO, DE, DC, GA, ID, IL, IN, IA, KS, LA, ME, MD, MN, MS, MO, NE, NM, ND, OH, OK, OR, PA, RI, SC, SD, TN, TX, VT, VA, WA, WV, WI, WY
$13 / month
Metlife
CA, CO, IL, TX, WA
Cost Per Mile
Mercury
OK, IL, NV, AZ, CA, GA
$ .20 / Day
Progressive
PA, TX
Get A Quote
State Farm
CT, DE, GA, ID, IN, LA, MS, ND, NE, OH, OR, WA, WV
$20 / Month
USAA
AL, AZ, CA, CO, CT, GA, IA, IL, IN, KS, KY, LA, MA, MO, MD, ND, NE, NH, NV, OH, OK, OR, TN, WA, WY
$6 / Month
Safeco
AZ, CO, IL, IN, KS, MN, MO, OK, OR, TN, UT, WA, WI
$10 / Month
Travelers
CO, IL
Get A Quote
MetroMile
Discontinued rideshare insurance coverage
 
Cost/Rates: "The rates displayed are estimated costs. Drivers rates can vary based on location, driving record and vehicle"
Want to find the cheapest rideshare insurance? QuoteWizard can easily help you compare auto insurance quotes from multiple providers.
Frequently Asked Questions
Q: Do I need to have my own car insurance policy if I want to be a Lyft or Uber driver?
A: Most states require car owners to have some amount of liability coverage. So, you'll need at least that if you want to be a "street legal" rideshare driver. You'll also need to have some collision and comprehensive coverage if you want Lyft's or Uber's contingent coverage in those areas to kick in if your vehicle's damaged.
Q: My insurance company doesn't offer rideshare insurance in my state. What can I do?
A: That's a tough one. Not all states have rideshare insurance options available. Some companies refer to rideshare insurance as a TNC (Transportation Network Company) endorsement. Consider switching to another provider that does offer rideshare insurance. If you can't find one, you may have to consider a commercial insurance policy if you want comprehensive coverage.
Q: What happens if I don't have rideshare insurance and I get in an accident?
A: Cross your fingers that you don't get in an accident! If you don't have rideshare coverage and you get in an accident, you might find yourself owing a lot of money. It depends on the accident specifics and what part of the rideshare drive you're in.
If you're logged into the app with no passenger or ride request and you cause an accident, Uber and Lyft's insurance policies won't pay for any of your expenses. If you have a passenger in the car or are in route to pick one up, you will have some insurance coverage. It's recommended that you look for rideshare insurance if you want comprehensive coverage.
Q: I already have my own car insurance. Is that enough?
A: This is a common question. You already have your own car insurance, so you're covered during the gap, right? Unfortunately, no. Companies offer personal and commercial car insurance plans, but working for Uber and Lyft falls somewhere in between. You're using your personal vehicle to do commercial business.
For example, you need personal car insurance when you're driving to meet with friends or get groceries. But the second you turn on the Lyft or Uber app, you're using your car for business, not personal reasons. That's why you need rideshare insurance.
Q: What is Uber Insurance?
A: Uber insurance covers you with a $1 million dollar liability policy once you've received a ride request and until you've dropped your passenger off. Uber insurance also includes a $1 million dollar Uninsured/Underinsured Motorist policy. This policy covers bodily injury to the occupants of the Uber vehicle if it's involved in an accident with another driver that doesn't have enough insurance to cover medical costs. Uber's deductible is $1,000.
Between trips Uber also offers insurance for drivers that are looking for riders, but have not yet accepted a trip. This Uber insurance is also liability coverage for bodily injury. The coverage limits are $50,000 per person, $100,000 per accident, plus $25,000 for property damage. Your own expenses will not be covered by Uber if an accident occurs during this time.
Q: What is Lyft Insurance?
A: Lyft provides drivers with a similar baseline insurance as Uber. Drivers who are on the app waiting for a ride request have limited liability coverage at $50,000 per person, $100,000 per incident, and $25,000 for property damages. Note: liability insurance only covers the other drivers and/or passengers in an accident caused by you when you're waiting for a ride request. Your expenses will be paid for by your own insurance policy or out of pocket.
Lyft offers $1 million liability and $1 million uninsured motorist coverage when you are either in route to pick up a passenger or dropping them off at their destination. They also have a comprehensive/collision coverage up to $50,000 with a $2,500 deductible.
Q: What will happen if I tell my auto insurance company that I'm a rideshare driver?
A: It's possible the company will raise your rates or cancel your policy. If that happens, QuoteWizard can connect you with agents from other insurers so you can maintain the coverage required to offer rideshare services.
Q: Do I have to tell my car insurance provider that I drive for Uber or Lyft?
A: Although a lot of people keep this info to themselves, it's not a good idea if you want your claims to be paid. Be aware that your rates may go up, and in some cases drivers have had their coverage cancelled.
Q: Which companies sell auto insurance policies that will cover me when I drive for Lyft or Uber?
A: Allstate, Erie, Farmers, Geico, MetLife, Mercury, Metromile, Progressive, State Farm, Safeco, Travelers, and USAA all offer rideshare friendly policies. However, most of those insurers only sell these policies in certain states. Also, some offer them to Uber drivers but not Lyft ones or vice versa. Check with your local insurance providers to see what kind of options you have.
Q: How much can I expect to pay for a rideshare insurance policy?
A: First, the bad news: this kind of policy will likely cost you more than a traditional personal auto policy. The good news, though, is that it may not cost you much more. Regardless, what you pay depends on a number of factors; your insurance provider, the make and model of your vehicle, your driving record, your age, and where you live. If you're lucky, you can bundle a rideshare policy with your personal car insurance at a reasonable rate.
Q: Do Lyft or Uber provide any auto insurance coverage to their drivers? If so, how much do they provide?
A: Yes, they do. Both companies provide contingent liability coverage of $50,000 per person, $100,000 per accident, and $25,000 for property damage. They also provide $1 million of primary liability coverage and $1 million of uninsured and underinsured motorist coverage.
Lyft and Uber offer their drivers contingent comprehensive and collision coverage too. Lyft's coverage limits payouts to $50,000. It also attaches $2,500 deductibles to each claim. Uber insurance covers "up to the actual cash value of the vehicle" and requires drivers to pay a $1,000 deductible per incident.
References:
QuoteWizard.com LLC has made every effort to ensure that the information on this site is correct, but we cannot guarantee that it is free of inaccuracies, errors, or omissions. All content and services provided on or through this site are provided "as is" and "as available" for use. QuoteWizard.com LLC makes no representations or warranties of any kind, express or implied, as to the operation of this site or to the information, content, materials, or products included on this site. You expressly agree that your use of this site is at your sole risk.