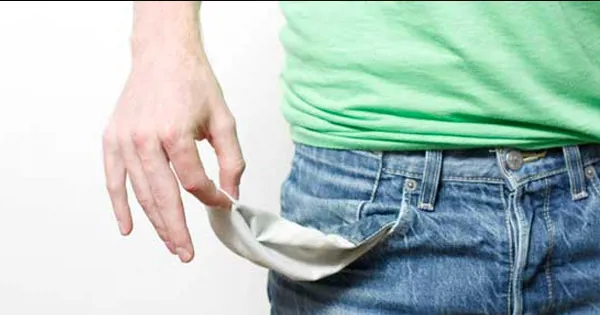 It's not always easy to afford car insurance.
If you're in this situation and you currently can't pay your auto insurance bill, you know just how tough it can be. After all, most people who buy a car also need to buy car insurance.
But how do you buy it — or keep it — when car insurance is too expensive for you?
In this article, you'll learn how to lower your premiums so you can better afford your car insurance payments. Specifically, we'll tell you:
We'll also tell you what happens if you don't pay your car insurance bill.
How to afford car insurance when you're buying a car
The best way to ensure you can afford car insurance is to think about it when shopping for a vehicle.
Why? It takes more than a car payment to drive. There's also the cost of gas and maintenance. And you need to be able to pay your car insurance premiums, too.
Your car payment will be the biggest factor here, naturally. According to Kelley Blue Book, the average cost of a new vehicle in the U.S. was $37,401 in May 2019. Used vehicle prices averaged about $20,200 for the first quarter of the year. That's a difference of over $17,000 between buying a new car instead of a used one.
Not sure how much car you can afford? Many experts suggest using the 20/4/10 rule when buying a vehicle:
Make a down payment of at least 20% (if you're trading in a car, include its value here)
Cap your financing at four years
Keep your monthly vehicle expenses — like principal, interest and insurance — to less than 10% of your gross income
If you really want to save some money, buy a car outright. If you can afford it, of course. This way, you won't have to worry about all the extra costs that come along with financing or leasing a vehicle.
Another reason buying a vehicle outright can save you money: It can lower your auto insurance payments. After all, you won't be forced to carry collision and comprehensive coverage along with liability coverage like you would if you leased or financed the car.
How to afford car insurance after you buy a car
The key to affording car insurance once you own a vehicle is to start by shopping around and comparing quotes from several companies.
While you do that, ask your agent or other contact about the discounts their company offers. Most, if not all, companies offer discounts these days, and those discounts can make car insurance a lot more affordable for you.
Here are some of the most common car insurance discounts:
Bundling discount
To get a discount for bundling, buy multiple types of insurance, like home and auto, from the same company.
Defensive driver discount
If you take and pass a defensive driving course, you may qualify for a defensive driving discount from your auto insurance company.
Good driver discount
Keep your driving record clean and you could save money on your car insurance bill. How much could you save? Some good driver discounts will cut your bill by as much as 20%.
Good student discount 
Most insurers believe students who get good grades are better drivers and so reward them with better rates via a good student discount.
Low-mileage discount
Walking or taking the bus occasionally can cut the miles you drive and may cut up to 15% from your car insurance bill, too, through a low-mileage discount.
Membership and organizational discount
Some insurers partner with clubs and organizations to provide discounts to their members.
Military discount
Many car insurance carriers give discounted rates to current or former military members and their families.
Multi-car discount
If you own more than one vehicle, insure all of them with the same company. This kind of multiple-car discount can go a long way in helping you afford auto insurance.
Occupational discount
Insurance providers sometimes give people in certain jobs lower rates because they're known to be lower-risk drivers. A few examples: actors, artists, engineers, pilots and scientists.
Payment method discount
Sign up for automatic payments or electronic statements and you could save a tree as well as some money on future car insurance bills.
Vehicle safety feature discount
Insurers usually offer this common car insurance discount to people who've added safety or security equipment to their vehicles.
Another way to lower your car insurance payments is to buy the minimum amount of liability coverage your state requires. This can be risky, though, as most of these state minimums were set years, if not decades, ago. Both car values and medical costs have risen sharply since then.
As a result, you could owe a lot of money if you go this route and get into an accident. Why? Because a liability-only policy won't cover your own damage or injury costs if you cause a crash.
Don't even think about going without car insurance
One thing you shouldn't do if you can't afford car insurance is go without coverage entirely.
Yes, car insurance can be expensive. But car accidents can be even more costly. Especially if you cause one. Cause an accident without insurance and you could wind up on the hook for medical expenses, legal fees and property damage. The resulting bills can be sky-high.
Also, car crashes are both common and deadly. For example, car crashes sent more than 2.5 million drivers and passengers to the ER in 2015. And a National Highway Traffic Safety Administration (NHTSA) study found that accidents impacted Americans to the tune of $871 billion in 2014.
What happens if you don't pay your car insurance?
If you can't afford car insurance and stop paying your bill, your policy lapses. 
What happens when your car insurance policy lapses? You're no longer insured, for starters. This can lead to all kinds of bad things. Your state may fine you. It may also:
Suspend your vehicle registration or driver's license
Take away your license plates
Make you file an SR-22
Those penalties are nothing compared to the ones you'll face if you drive uninsured and get into an accident.
Car insurance lapses can affect what you pay for coverage down the road, too. Many insurers will charge you higher rates when you go to buy coverage again after a lapse. Some may refuse to cover you at all.
If you can, don't stop paying your car insurance bill. Instead, make auto coverage more affordable by taking the steps laid out below.
So, here's what to do if you can't afford car insurance
Here are seven ways to lower your car insurance costs if you're having a hard time paying your premium:
Shop around and compare quotes from several car insurance companies
See if you qualify for any of the discounts detailed above
Raise your deductible
Reduce your coverage, especially if you drive an older car
If you're buying a new car, first look at the car insurance costs associated with it
Get your car insurance and homeowners insurance from the same company
Work on improving your credit record
References:
QuoteWizard.com LLC has made every effort to ensure that the information on this site is correct, but we cannot guarantee that it is free of inaccuracies, errors, or omissions. All content and services provided on or through this site are provided "as is" and "as available" for use. QuoteWizard.com LLC makes no representations or warranties of any kind, express or implied, as to the operation of this site or to the information, content, materials, or products included on this site. You expressly agree that your use of this site is at your sole risk.