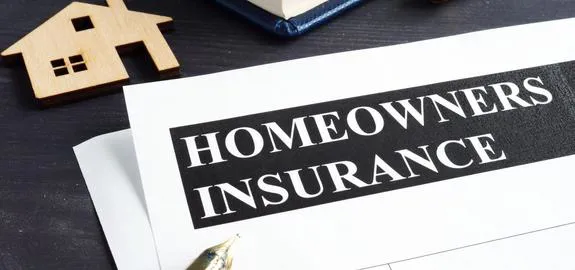 There are eight different homeowners insurance policy types, often referred to as HO1 through HO8. Each one is tailored to specific housing categories and home insurance coverage needs.
Owner-occupied home insurance coverage ranges from the most basic (HO1) to standard (HO2 and HO3) to comprehensive (HO5). Each one covers a different range of perils. If you are a renter, you may need tenant's insurance (HO4) to cover what your landlord's home insurance will not. Condos, mobile homes and older homes all have specific home insurance coverage needs that require their own policy types. These are HO6, HO7 and HO8 policies, respectively.
This article will cover:
The breakdown of a home insurance policy
There are various types of home insurance policies available to you. But first, we should take an in-depth look at what a home insurance policy looks like from the inside. Any home insurance policy is made up of the following six factors, to varying degrees and limits:
Coverage A (Dwelling)
This part of a home insurance policy covers the repair or rebuilding of a house if damaged or destroyed by a covered peril. Coverage is usually limited to sudden or accidental damage. Regular wear and tear and natural disasters such as flood, earthquake and landslide are usually excluded.
Coverage B (Other structures)
This covers structures on the same property as the house that are not attached to the home. This includes detached garages, gazebos and tool sheds. Structures such as pools and trampolines are not usually included under Coverage B. However, home insurers often require separate coverage for such attractive nuisances.
Coverage C (Personal property)
Coverage C covers personal property such as furnishings, clothing and other belongings. They may be repaired or replaced in the event of damage or destruction, within policy limits. Personal property stored off-site is often covered as well.
Home insurance companies often set the coverage limit for personal property. This limit is usually at 50% to 70% of your home's structural coverage limit. For example, if the dwelling coverage limit of your house was $250,000, your personal property coverage would be $125,000 to $175,000.
Expensive items such as jewelry and electronics tend to be covered to a limited dollar amount. Endorsements can be added onto your policy that allow them to be insured for their full appraised value.
Coverage D (Additional Living Expense)
You may need to relocate while your home is being repaired or rebuilt. This coverage provides additional living expenses (ALE). ALE covers the extra cost of hotel rooms or rent, restaurant meals and laundry. Even gas is covered if your commute is longer due to relocation.
ALE limits often vary from policy to policy:
ALE coverage usually is limited to 30% of HO2, HO3 and HO5 dwelling coverage limits
With HO8 policies, ALE is often 10% of the policy dwelling coverage limit
With HO4 coverage, renters can receive 30% of their personal property limit for ALE
Condo owners with HO6 policies can get up to 50% of their personal property limit in ALE
Coverage E (Personal liability)
This is the personal liability section of your home insurance policy. If you, a family member or a pet does bodily or property damage to someone on your property, Coverage E covers legal fees. This includes defense costs and court awards up to your policy limits.
Liability coverage normally starts at a minimum of $100,000. We advise you to increase your personal liability to $300,000. A long legal battle or hospital stay can eat through that minimum liability quickly. After the limit is hit, any other legal or hospital bills come out of your pocket.
Coverage F (Medical expense)
This portion of your policy covers medical payments for anyone injured on your property when you were at fault. It is typically limited to between $1,000 and $5,000 per person injured.
Home insurance policy types
Depending on the dwelling you live in and your home insurance needs, one of these eight home insurance policies should fit:
HO1
Often called a "basic form" policy, the HO1 is the most bare-bones coverage you can get. It covers:
Fire and lightning
Windstorm or hail
Explosions
Aircraft or vehicular damage
Smoke damage
Vandalism or theft (The HO1 limit on theft liability is $1,000 on average.)
Volcanic eruption
Riot or civil commotion
It should be noted that the HO1 usually only covers the structure of your house. Personal property is usually not covered, nor is personal liability.
The HO1 is a "named peril" policy. This means if the cause of the damage is not expressly listed in your policy, your claim will not be covered. Usually HO1 policies pay out claims at replacement cost. This is a popular choice, as claims for covered damage to your home pay out without depreciation being figured in.
If an HO1 policy doesn't use replacement cost, it will pay out at actual cash value (ACV). This means that depreciation is figured into your claim amount. Make sure to know if your policy is replacement cost or ACV. It can be the difference between your claim being fully or partially paid out.
You don't see many home insurers offering HO1 policies anymore. This is mostly because the following policy types offer much better coverage at reasonable prices. Many states have done away with the HO1 policy type completely.
HO2
This "broad form" policy provides all of the coverage of the HO-1, but also includes:
Building collapse
Frozen pipes, burst pipes and accidental steam discharge
Removal of personal property threatened by fire
Damage due to the weight of snow or ice
Damage from burst water heating systems
As well as providing dwelling coverage like the HO1, HO2 policies usually cover personal property. Some HO2s also cover personal liability. Like the HO1, the HO2 is a named peril policy and usually pays out at ACV.
HO3
The HO3 is also referred to as a "special form" policy. This is the most common choice for homeowners for its coverage and cost. It covers everything the HO1 and HO2 do, as well as personal property and liability coverage.
HO3 covers personal property for named perils in the policy. However, dwelling coverage is provided as "open peril". This means that unless a peril is excluded in writing in your policy, it's covered. Frequent exclusions include:
Earthquake
Government action
Flood
Power failure
Nuclear hazard
Mold
Wear and tear
Mechanical breakdown
Settling or expansion of the foundation
HO4
Similar in coverage to the HO2, "tenant form" policies are strictly renters insurance policies. If you rent a home, apartment or condo, an HO4 will cover your personal property against named perils. If you have $75,000 in HO4 personal property coverage, you should have a maximum of $75,000 to replace stolen or damaged belongings in the rental.
Most HO4s also provide personal liability and medical payments to others coverage. Dwelling coverage is not included in an HO4. This is simply because the structure of the rental unit should be covered under the landlord's home insurance.
HO5
This is considered the highest-tier home insurance you can get. It is the most comprehensive coverage available to homeowners. HO5 is similar to HO3 coverage with some significant differences:
HO5 provides greater limits for expensive items like jewelry and electronics.
Both dwelling and contents are covered at open peril.
All damage and loss claims are paid at replacement cost.
Usually an HO5 policy is only available to new homes in low-risk areas. Still, it won't hurt to talk to your home insurer and see if you qualify. If you meet the criteria for an HO5 and the price isn't that much higher than an HO3 policy, it's worth your while to get the HO5.
HO6
The HO6 insures condo units. It is designed to cover much of what your condo association does not. Personal liability coverage is included if someone is injured in your unit and you're at fault. Guest medical coverage is included as well. If someone is injured in your condo, the HO6 will cover the medical bills regardless of whose fault it is.
Building property protection will pay for repairs to your unit, fixtures and interior if damaged by a named peril. Personal property coverage is provided for your belongings, as well as for named perils. You can chose a payout at ACV, or at replacement cost for a higher price.
HO7
This home insurance policy provides HO3-level coverage for mobile homes. Dwelling coverage is provided against open perils at replacement cost. Content coverage is provided against named perils and pays out by ACV.
The HO7 covers both the home and detached structures like fences or a garage.
HO8
The HO8 policy covers older homes that are more than 40 years old. It provides named peril coverage against the same perils listed in the HO1.
The key reason for the HO8 is the replacement cost of building materials used in older homes. If your home was built in the early 1900s, chances are the materials used are obsolete or very expensive to replace. This would make the standard HO3 or HO5 coverage cost prohibitive. An HO8 policy provides for the upgrading of materials used in older homes for current, up-to-date materials after a covered incident.
The standard HO8 policy pays out at ACV, but can be upgraded to replacement cost as an endorsement.
What type of home insurance policy do I need?
If you rent or own a condo or mobile home, the choice of home insurance policy is pretty much made for you. You'll want to go with an HO4, HO6 or HO7, respectively. You will still want to discuss with your home insurer what endorsement or rider options are available to you in order to make sure you have optimal coverage.
If you're the owner of a standard house, however, choices open up. If you are on an incredibly tight budget, at least get an HO2 policy to provide yourself with dwelling, property and hopefully liability if it is included in your insurer's HO2.
Fortunately, HO3s tend to be affordable, and the level of coverage you get for the price is an excellent value. Dwelling, personal property and liability are all part of the package, and it usually doesn't cost that much more than an HO2 policy.
While it may be more expensive, the HO5 is the best way to go to get the most comprehensive coverage possible. While you may pay more for this extensive coverage, the long-term savings can more than make up for it.
If your home is more than 40 years old, you may need an HO8 policy, depending on the construction materials used. While its standard coverage is not the best, it will keep you from going broke on replacement costs if your historic home is damaged or destroyed.
QuoteWizard.com LLC has made every effort to ensure that the information on this site is correct, but we cannot guarantee that it is free of inaccuracies, errors, or omissions. All content and services provided on or through this site are provided "as is" and "as available" for use. QuoteWizard.com LLC makes no representations or warranties of any kind, express or implied, as to the operation of this site or to the information, content, materials, or products included on this site. You expressly agree that your use of this site is at your sole risk.