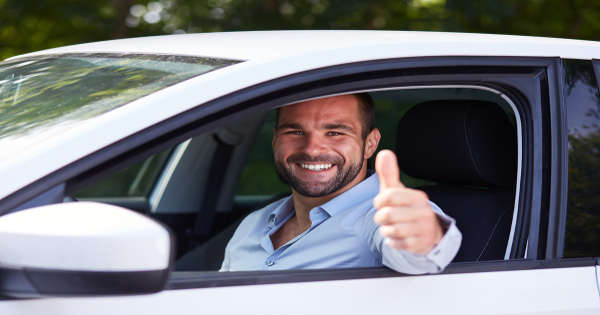 Most people don't know much about non-owner car insurance. Until recently, it wasn't the kind of thing the media discussed or people chatted about around the water cooler. It's easy to dismiss – why buy insurance if you don't have a car?
What changed? The advent of car-sharing services like ZipCar, Car2Go, and even BMW's ReachNow. These businesses have exploded in popularity since they debuted in the 2000s.
Does that mean only folks who use car-sharing services should bother with this type of insurance? Not at all. In fact, people buy it for a number of other reasons too.
One reason is that it keeps drivers from being penalized for a lapse in car insurance. Another is it helps them retain or reinstate their driver's licenses. The latter is often needed if someone has had a lot of accidents, speeding tickets, or DUIs. It's also an easy way to fulfill insurance requirements for drivers who need SR-22 or FR-44 forms.
Non-owner policies may also be a good fit for people who sometimes drive for work but don't need a full commercial policy.
Still, people who don't own a vehicle but borrow, rent, or share one regularly are most likely to buy non-owners insurance policy.
How Does a Non-Owner Policy Work?
What exactly is non-owner car insurance? Also, how does it work and how is it different from a standard auto policy?
Basically, non-owner insurance is a lot like the liability coverage that's tied to a standard policy. In other words, it protects drivers who cause accidents that injure people or damage cars or property. But it's primarily designed for people who don't own the vehicles they're driving.
Pretend you are driving a car you don't own and you cause an accident. A non-owner insurance policy will help pay for damages to other people, their vehicles, and their property. Because it only covers liability, it won't pay for damages to you or the car you're driving.
What Does Non-Owner Insurance Cover?
Non-owner car insurance protects only the person who buys it. You can't add other drivers to it like you can with most auto insurance policies.
It usually provides just bodily injury and property damage liability coverage. Some insurers also offer medical payment and uninsured or underinsured motorist coverage for an added cost, though. In other words, it pays for damages to other cars, but not the car driven by the policy-holder.
It doesn't include collision, comprehensive, rental reimbursement, towing and labor, or custom parts and equipment coverage.
It doesn't pay out until the coverage limits of a car's primary insurance (aka the owner's policy) are reached. And even then, it only covers damage done to other cars you hit or people you injure.
It costs about the same as auto liability coverage. ($200 to $300 per year.)
Most companies that sell other kinds of car insurance also sell non-owner policies.
Are you thinking about purchasing a non-owner car insurance policy? Compare quotes for non-owners car insurance policies from multiple companies so you can pay the lowest rates for the amount of coverage you need.
Don't own a car, but still drive?
Get Non-Owner Car Insurance!
Compare now and save!
Click Here
Who Needs Non-Owner Insurance?
Non-owner car insurance is useful in the following situations:
You need an SR-22 or FR-44
Drivers designated as 'high-risk' sometimes must file an SR-22 (or FR-44 in some states) to prove that they have the required levels of liability insurance. These forms can be required after DUIs, uninsured car accidents, or speeding tickets. Insurance is extra expensive for high-risk drivers, but non-owner policies can meet liability requirements without breaking the bank.
You use car sharing services
If you are a frequent user of car-sharing services like Car2Go, Zipcar, and ReachNow, consider a non-owner insurance policy. It will protect your assets in the event of an accident. Though each company usually provides some form of liability protection, it's not always enough. Make sure you carefully study the car sharing company's insurance levels to see if a non-owner policy is necessary.
You rent a car to drive for Uber or Lyft
Do you use daily rentals like HyreCar to drive for a rideshare company? A non-owner policy can fill the insurance gaps and protect your finances. Usually a rideshare company's insurance policy only covers certain parts of your trip, leaving you liable for accident damages.
You rent cars often
Similar to car sharing, think about purchasing a non-owner policy if you frequently rent vehicles. Non-owner policies can provide more extensive coverage than the policy provided by rental car companies. Plus, if you rent often, a non-owner policy is cheaper than always opting for the rental company's liability protection.
Your insurance is going to lapse
Insurance companies hate to see lapses in coverage. If you allow your coverage to lapse, you're at risk of fees, fines, and being labeled as a high-risk driver. You can avoid this by purchasing a cheap non-owner policy. It'll ensure that you stay covered at an affordable price.
You need to reinstate a suspended license
Similar to an SR-22, reinstating a suspended license may require proof of insurance. Non-owner policies can fill that hole.
You borrow cars frequently
Do you borrow cars often? If yes, purchase a non-owner policy. The owner of the borrowed car may have insurance, but it's easy to exceed those limits in the event of a bad accident. That, and there's no guarantee the owner's insurance coverage extends to you.
You sold your car but haven't replaced it
If you sold your car and haven't purchased a new one, non-owner insurance will prevent a lapse in coverage. Plus, it can cover you when test driving new cars.
When You Should Avoid Non-Owner Car Insurance
Does all of the above make you want to get non-owner coverage? Great! Just remember that it's not appropriate for everyone who doesn't have a car but still uses one now and then.
In fact, here are a few specific situations where buying this kind of coverage won't make much (if any) sense:
You only rarely borrow or rent a vehicle
In this case, rather than buy non-owner car insurance, you should take advantage of:
The coverage provided by the owner's car insurance
The coverage that's tied to your credit card
The coverage offered by a rental company or car-sharing service
You occasionally use a roommate's car
Non-owner insurance usually won't cover you if the car you use now and then belongs to someone you live with – and that person could be a relative, a friend, or just a "roommate." Instead, you should ask that person to add you to his or her auto policy as an additional driver.
You're going to borrow a car for an extended period of time
Non-owner car insurance also is unlikely to cover you if you borrow a single vehicle for an extended period of time.
You live with your parents and use their car
And as with the situation mentioned above, if a friend or family member owns the car in question, the best way to protect yourself is to be added to that person's car insurance policy. That includes using your parent's car.
You need to loan a car for work or business purposes
In this is true for you, you'll have to pick up a commercial non-owner policy to be properly protected.
What Types of Non-Owner Car Insurance Are Available?
A few different options exist for drivers seeking a non-owner insurance policy:
Commercial: If you rent a vehicle for business purposes, your personal insurance policy won't cover you. Also, if you have a commercial policy for a personal vehicle, it won't cover a rental. Commercial non-owner policies give liability protection when using a rental vehicle for work.
Employer: If you occasionally drive a personal vehicle for business purposes, your employer can purchase a non-owner liability policy for you. It ensures that you and your employer won't be in financial trouble in case of an accident.
Rental: Some companies offer non-owner policies specifically for drivers who frequently rent cars. These policies are cheaper than always opting to pay for liability through the rental company. However, if you rarely rent cars, occasionally paying extra for liability through the rental company is likely more affordable.
Personal: This policy type is simple liability coverage for drivers who don't own cars but frequently borrow cars. This is the most standard form of non-owner insurance.
Some insurance companies may offer their own specific non-owner plans. Many companies sell this type of insurance.
Where to Buy Non-Owner Car Insurance
Keep in mind that insurers offer different non-owner plans and policies in each state. Depending on where you live, you might not be eligible for your preferred plan. Several companies sell non-owner insurance policies:
Compare Non-Owner Car Insurance
Other companies may offer non-owner policies. If your preferred company isn't on the list above, call and ask about their non-owner car insurance plans. QuoteWizard can help you find the best non-owner car insurance quotes by comparing prices from top providers.
Non-Owner Car Insurance FAQ
Q: What is non-owner car insurance?
A: Non-owner car insurance is a type of policy specifically for people who do not own the car they're driving. It provides liability insurance for rented or borrowed vehicles.
Q: Who needs non-owner car insurance?
A: Non-owner policies are smart purchases in several situations. Here are a few examples:
Drivers who frequently borrow vehicles from friends or family.
High risk drivers with SR-22 requirements, and those seeking to get their license reinstated.
People who frequently use car sharing services like Car2Go, ReachNow, and Zipcar or rental cars.
Anyone looking to avoid lapsed insurance.
There are other situations where non-owner car insurance makes sense. Talk to your insurance agent to find out if it's a good fit for you.
Q: Who doesn't need non-owner car insurance?
A: If you frequently borrow the same car, consider adding yourself to the owner's insurance policy. For example, if you use your parent's or roommate's car often, you may want to expand their policy to include you. Non-owner policies normally don't cover a vehicle that you have regular access to.
Also, you may run into trouble if you're using a non-owner policy when driving for business purposes. Depending on your specific situation, a commercial policy is likely the better option. Some insurers like Progressive offer employer non-owned insurance. This policy is purchased by businesses who rely on employees to occasionally use their personal vehicle for commercial purposes.
Q: What are the main benefits related to buying a non-owner policy?
A: This depends on your specific situation, of course. In general, though, one of the main benefits of buying non-owner car insurance is that it gives people peace of mind. Aside from that, if you're someone who rents cars on a regular basis, it's more affordable than rental insurance. Also, it ensures you'll be labeled a "preferred driver" if you buy and insure (through more traditional means) a vehicle in the future.
Q: Am I legally required to have non-owner coverage if I don't own a car?
A: In most cases, no. That said, some states require people with poor driving records to own car insurance if they want to retain their driver's licenses or have them reinstated.
Q: Don't most of the car-sharing services include some amount of insurance in the cost of membership?
A: Yes, they do. For example, Car2Go, ReachNow, and Zipcar all provide members with a certain amount of bodily injury and property damage liability protection. (Zipcar offers coverage of 100/300/25--or $100,000 bodily injury per person, $300,000 bodily injury per accident, and $25,000 property damage per accident. ReachNow and Car2Go, on the other hand, provide coverage limits of 30/60/10 and 100/300/50, respectively.)
Q: Am I covered by my friend's insurance whenever I borrow her car?
A: In some cases, yes, but there are exceptions. One is if you live with her and you're not listed on her policy as an additional driver. Another is if you borrow her car regularly. (This second exception is true even if you aren't roommates.) If you don't live together and you only borrow her car now and then, though, her insurance will protect you when you take it for a spin. Just make sure she's given you the OK before you do so, of course.
Q: Why should I buy non-owner insurance to protect me when I rent a car? Can't I just pay for the insurance the rental-car company offers me instead?
A: The insurance offered by rental-car companies is an OK option as long as you don't rent cars very often. If you rent them regularly, though, you should go with non-owner car insurance. It will be a lot more affordable than constantly paying for the rental-company's pricey coverage
Q: Does non-owner car insurance fully protect me when I drive a rental vehicle?
A: Fully? Not really. As an example, your non-owner policy won't cover damage to the rental car if you cause an accident. Most rental-car companies will sell you a collision damage waiver that protects you from that, though. Before you agree to it, make sure your credit card doesn't provide you with similar coverage, as many do these days.
Q: What about the insurance coverage my credit card provides? Will that protect me when I rent a car?
A: Again, not fully. Your credit card's rental insurance usually only covers damage to the vehicle you pay for and drive. It rarely includes liability coverage, so you could still be on the hook for injuries you cause and cars or property you damage while using the rental.
Q: Do I have to pay a deductible for non-owner car insurance?
A: Not usually, although this varies depending on the company and the policy.
Q: How much does non-owner car insurance cost?
A: Non-Owner car insurance policies generally cost the same as minimum liability coverage. That means about $200 to $300 a year depending on which state you live in and a few other factors.
Q: Where can I find the cheapest non-owner car insurance quote?
A: Why, at QuoteWizard of course!
Q: What factors determine the price of non-owner car insurance premiums?
A: Your non-owner car insurance premiums will be based on the following:
Your driving record (accidents, speeding tickets, and DUIs will raise your rates)Where you live
How often you plan on using a car
Your desired amount of liability coverage
QuoteWizard.com LLC has made every effort to ensure that the information on this site is correct, but we cannot guarantee that it is free of inaccuracies, errors, or omissions. All content and services provided on or through this site are provided "as is" and "as available" for use. QuoteWizard.com LLC makes no representations or warranties of any kind, express or implied, as to the operation of this site or to the information, content, materials, or products included on this site. You expressly agree that your use of this site is at your sole risk.