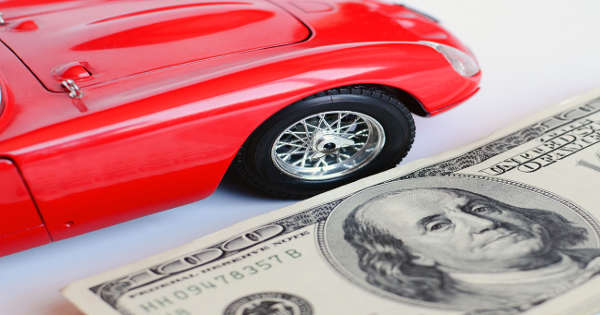 First and foremost, no licensed insurance agent can tell you what your deductible should be. This answer must come from you. You're the only one who truly knows what you can or can't afford. However, it's true that a higher deductible will lower your rates but could expose you to higher risk. Read on to find out how to choose the right car insurance deductible for you.
The Risk
Many people just choose the highest possible deductible, unaware that they may be able to save more money in the long run by choosing one that's lower. The deductible you choose for your car insurance policy is directly connected to what you can afford. If you can afford to have a $2,500 deductible, meaning if you get into a covered car accident, you'd be able to fork over $2,500 right away to start the repairs on your car, great. If like most of us you can't afford to do that, it's probably in your best interest to go with a lower deductible. Your monthly premium will be higher, but if you wreck your vehicle, it's vastly preferable to fork out $100 for repairs rather than $2,500.
Price
The difference in price from a policy with a minuscule $100 deductible to a gargantuan $2,500 deductible will affect annual premiums by as much as 25 percent. One important thing to keep in mind is if you're involved in a car accident and don't pay your deductible, and your insurance carrier cuts you a check for the total car repair cost, they'll send you the check, but minus the amount of the deductible. Some people prefer it this way, as it's less of an impact on their cash flow.
Questions to ask yourself about your car insurance deductible:
How much cash do I generally have available?
How much credit do I have if I need to access it?
What's my level of disposable monthly income?
What's my car worth?
Most drivers are confident that they won't get into a wreck, but they're called "accidents" for a reason. Even if you doubt you'll ever wreck your car, you always need to be in a position where you could pony up funds for a deductible if your car needs repairs. Bottom line: carry as high of a deductible as you can afford, but don't assume you'll never have to pay that deductible one day.
Find the best insurance deductible at the lowest rate.
Compare and save.
Click Here to Begin
Insurance Deductible Q & A
Information on deductibles is a hot topic these days. Each month on the largest search engine in the world, users search for the word deductible over 40,000 times per month. Here are some answers to some of the most commonly asked questions regarding deductibles:
Q: Are there any alternatives to raising your deductible?
A: There is one. Are you struggling to pay your car insurance to the point where you need to raise the deductible as high as your carrier will allow? Then this could mean that the rates for your current premiums are just too high, and you need to compare auto insurance quotes to find a better deal for the deductible you feel comfortable paying.
Q: Who should not think about raising their deductibles?
A: Some insurance companies pay the body shop directly for repairs, leaving you to cover the deductible right at the body shop. If you can't afford to make the deductible payment at that point in time, you risk not having a car to get you to work on Monday. You'd be a good candidate to have a relatively low deductible.
Q: Who are good candidates to raise their deductible?
A: If someone has an amazing driving record and has never been in a car accident, it might be best for this person to raise their deductible and put the actual savings over their previous policy into a bank account to serve as an emergency car insurance fund in case a large repair is needed.
Q: What if I get into a car accident and don't have any money to cover the deductible?
A: In the event of a covered car accident, a deductible is to be paid before the insurance company will "cut the check." In the event you're not able to afford to pay your deductible, most insurance companies will still send you a check to cover the repairs, minus your deductible amount. However, some companies in some states may not cut the check at all if they don't receive the deductible first. Don't assume. Ask your insurance company.
Q: What do I pay if my car repairs cost less than my $500 deductible?
A: The answer to this question may upset some people. If your car repairs are less than your $500 deductible, your insurance company will pay you nothing. You're expected to cover any repairs under your deductible amount as they're considered "small repairs." An insurance policy can't cover all minor car repairs. If they did, car insurance in America would be unaffordable to the average driver.
Q: What if my car repair cost exceeds my $500 deductible by $100?
A: If your final repair bill from the mechanic is $600, this technically exceeds your deductible. However, it wouldn't be in your best interest to file a claim with your car insurance carrier. This would mean you would pay the insurance company $500 of a $600 repair bill; they would in turn send you a check for $600. In essence, they just gave your $500 right back to you and you really only got $100 from the insurance company.
It would've made more sense for you to have paid the whole $600 yourself. Why? Insurance companies have parted ways with policyholders who filed multiple "unnecessary claims." This practice is a fast way to build up a ton of "silly" claims and get dropped by your carrier. When you go to the next carrier, they check your claims history. If they see numerous small claims filed, they probably won't accept you. Even if they do, they'll charge you higher premiums to offset the future claims you have shown the tendency to file.
Use QuoteWizard to request quotes from top companies and save money on your car insurance premium by lowering your deductible.
QuoteWizard.com LLC has made every effort to ensure that the information on this site is correct, but we cannot guarantee that it is free of inaccuracies, errors, or omissions. All content and services provided on or through this site are provided "as is" and "as available" for use. QuoteWizard.com LLC makes no representations or warranties of any kind, express or implied, as to the operation of this site or to the information, content, materials, or products included on this site. You expressly agree that your use of this site is at your sole risk.