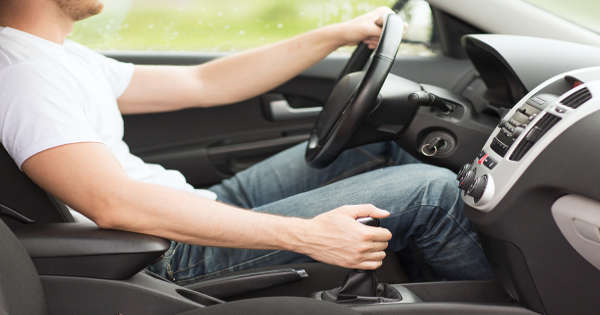 Although you don't want to go overboard when it comes to switching car insurance providers—as doing so, says Todd Balderson, owner of Balderson Insurance Agency in Frederick, Maryland, can prompt these companies to consider you a risk and also can cause them to wonder "should we really be insuring this person?"—there's nothing wrong with checking out (and possibly even moving your business to) the competition when certain circumstances arise.
After all, some amount of shopping around can be "positive for the consumer," says Mark Huffman, financial reporter for ConsumerAffairs.com. "Insurance is highly competitive and you can almost always lower your rate by frequently shopping for a better price."
Plus, he adds, "Changing companies … shows you are price sensitive and insurance companies often give those consumers their best rates."
That's not to say switching is always about finding or getting a better deal. There are many other reasons people decide to seek out greener car insurance pastures, with the following being some of the most common.
1. If your premium increases for no obvious reason
The above is especially true if the increases in question pop up at renewal time.
Whenever they happen, though, random rate increases could be an indication that the company currently providing you with car insurance is making use of a controversial "price optimization" data-mining technique that helps them gauge how loyal you are as a customer. (And if they decide you're loyal, they'll often regularly raise your rates because they assume you'll stick with them no matter what.)
A large number of insurance carriers admitted to optimizing their prices in a 2013 marketplace survey released by Earnix, while many more (36 percent of respondents, to be exact) said they plan to do so in the near future.
Even if price optimization isn't responsible for your rate hikes, it's still "reasonable to want to look around and find the best price," Balderson says. Just make sure you don't make your shopping excursion only about price, as you still want to "get the right coverage and have quality customer service if you have a claim."
Assuming all other factors remain the same, though, and that you haven't had any recent accidents or moving violations or done anything else that would cause your rates to rise, he adds, "then it might make good financial sense to switch" companies if your current one suddenly and unexpectedly increases your rates.
>
2. If your current policy costs too much
Rate hikes aren't alone in prompting consumers to switch auto insurers. Sometimes, for instance, all it takes to get that ball rolling is for a person to realize that they're paying too much for their policy.
That makes sense to Bob Hunter, director of insurance for the Consumer Federation of America, who says that "shopping has always been important, since auto insurance prices vary widely," and who suggests that your average car owner should survey the insurance landscape "at least once every other year."
Adds Bill Suneson, co-founder and managing partner of the Next Generation Insurance Group, LLC, and the MassDrive Insurance Group, LLC, both of which are based in Boston, "consumers should consider switching if their existing company is no longer providing the best value for the coverage in place. Auto insurance rates vary and comparative shopping is valuable as long as the consumer doesn't sacrifice coverage and service just to save money." If your current policy costs too much, the simple solution is to get quotes from multiple companies and compare auto insurance rates.
3. If your policy is up for renewal
This isn't to suggest you should up and switch car insurance providers whenever it's time to renew your policy. A lot of experts will suggest, though, that you use it as a reminder to review your current offering as well as the other options that are available to you.
Something else many experts will tell you is that you should contact your current agent or provider after you do your research about the competition, before you do anything drastic as a result of that research. That's because it isn't unusual for an insurance company to offer up discounts to customers who let them know they're looking for someone else to help them with their insurance needs.
And if your rates aren't reduced after you've shown that you're willing to walk away and you still decide to take your business elsewhere, don't cancel your existing policy until you've found a suitable replacement.
4. If you undergo any number of 'changes in circumstance'
The Consumer Federation of America's Hunter is a champion of "shopping around" in a number of insurance-related circumstances. One of them, as mentioned earlier, involves price hikes, while another reason--problems related to claims--will be expounded upon shortly.
Yet another is tied to what Hunter refers to as "changes in circumstance." In other words, if you buy a new car, or if you move, or if you add another driver to your policy, you should see if the company that sold you your car insurance offers any discounts or rebates that are related to those changes.
If they don't, you should research the competition and see if they can provide you with any savings for the same things—assuming every other aspect of the coverage would remain the same (or nearly so).
5. If you have a bad experience with your agent or one or more of your insurer's claims or customer service reps
"The number one reason I see people coming to our agency from other agencies is having dealt with an agent who did not give them enough information or ask enough questions," Balderson shares.
A related situation that might push you in the same direction, according to Huffman, is that if the company that's backing your policy right now becomes "less than responsive." In such a case, he says, "you should find [one] that better serves your needs."
And then there are other, similar cases that might prompt you to reconsider who is providing you with car insurance, like if your carrier's claims or customer insurance representatives fail to treat you with respect, or if they treat the people who are working on your car (after it's, say, damaged in an accident) rudely. Get car insurance quotes from multiple companies who can deliver better claims experiences.
6. If you don't like how your insurance company responds to you filing a claim
Especially relevant here: if your insurer balks at claim requests or if it delays or drags its feet when it comes time to cover the bills for the resulting repairs, you may want to see if another company will be a bit more understanding and supportive.
For example, some insurance providers may tell you to track down a second or even third estimate if your initial one is costlier than expected. On the other end of the spectrum, though, there are carriers that are far more willing to accept higher-than-anticipated estimates and agree to cover them.
So, if your insurer is of the former variety, and if you're "not satisfied with the service [you] have received including, and most importantly, how claims are handled," Suneson says, you "should consider switching."
7. If you want to be able to choose who maintains and repairs your car
Some insurance providers give their customers this sort of flexibility and some don't. In fact, some require that policyholders take their vehicles to repair shops and dealerships they have approved.
So, if this is a big deal to you and the company that's providing your car insurance doesn't allow you to decide where to take your car for repairs, you'll probably want to at least think about taking your business to a carrier that is less restrictive.
8. If your current insurance provider doesn't provide you with the kinds of perks you consider important
A few examples of perks that, if they're not offered by the company that sold you your policy, could push you to weigh your other options include those that will cover the cost of a rental car if your own vehicle is damaged in an accident and those that provide you with "bundling discounts" for having more than one policy with them.
In regard to the latter, if you bought your auto policy from one insurance carrier and you bought your health, home, and life policies through another, it very well could benefit you to move them around so they're all under a single roof, so to speak.
This might require you to do a bit of legwork, of course, but hopefully it'll benefit you—and your wallet—in the long run.
9. If the ethics of the company, or the ethics of its leaders, don't seem to be in line with your own
This isn't likely to become a problem for that many people, as few insurance companies—or few leaders of insurance companies—make a habit of publicizing things that are likely to turn off even a portion of their customer base.
Still, there may be times when you come across information related to your insurer that gives you pause. Maybe the company has made donations in support of a politician or a political cause that is in opposition to your own beliefs, or maybe they've taken public stances against issues that are near and dear to your heart.
In such instances, you might decide to get your car insurance elsewhere because you don't want your premiums to help pay for these types of efforts.
What if I just want to switch insurance agents?
If you're like most people who have car insurance, "you don't have a lot of interaction with your agent," Huffman says. "But when you do, you have the right to expect prompt attention and professional service."
As a result, if yours "can't meet those standards," he adds, "it may be time to find a new agent."
Suneson has similar advice for those who are working with insurance agents who provide them with less-than-stellar service.
After all, he says, "agents have a responsibility to ensure their customers are always getting the best value, advice, service, and choice of underwriting companies."
References:
QuoteWizard.com LLC has made every effort to ensure that the information on this site is correct, but we cannot guarantee that it is free of inaccuracies, errors, or omissions. All content and services provided on or through this site are provided "as is" and "as available" for use. QuoteWizard.com LLC makes no representations or warranties of any kind, express or implied, as to the operation of this site or to the information, content, materials, or products included on this site. You expressly agree that your use of this site is at your sole risk.