When Should You Switch Car Insurance Companies?
Here's all you need to know about when you can change auto insurance providers, why you should consider it and how to do it.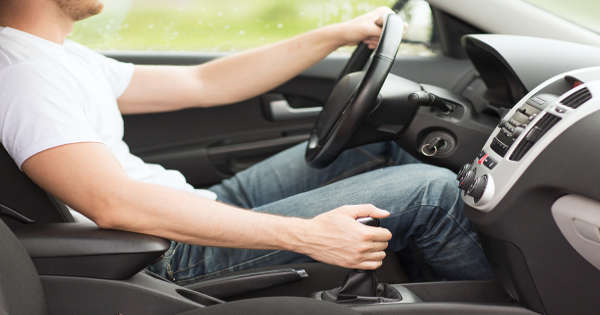 You should switch car insurance companies when doing so will get you a better rate and save you money. You also should switch car insurance companies — or at least consider it — when you buy a new car, add a driver to your policy or move to another state. And you should switch car insurance companies when your current one isn't treating you the way you'd like.
Those are just the most common reasons why you should change insurance providers, though. You'll learn about several other reasons in this article. You'll also learn about:
When should I switch car insurance companies?
For starters, you should at least think about switching car insurance companies when you want to save money.
Shopping around in this way isn't always about finding or getting a better deal, though. There are many other reasons people decide to switch auto insurance providers, including the following.
When your premium goes up for no obvious reason
Why should you change auto insurance companies if your current one hits you with a random rate hike? Because it could mean your insurer is using a controversial technique called "price optimization."
Companies that optimize prices do it to determine how tolerant you are to premium increases. If they decide you're OK with them, they'll regularly raise your rates because they assume you'll remain a customer no matter what. Although several states have banned this practice, many insurance providers in other parts of the country use it.
Even if price optimization isn't the cause of your rate increases, you should still feel free to search for a new insurer. Just make sure you look beyond price as you do so. It's "reasonable to want to look around and find the best price," said Todd Balderson, owner of Balderson Insurance Agency. But you also want to "get the right coverage and have quality customer service if you have a claim."
When your current insurer doesn't offer the perks you want
You definitely should consider changing car insurance providers if the one you use now doesn't offer certain discounts or other perks.
Insurers offer these bonuses to keep customers loyal. A few examples:
Good driver discounts
Good student discounts
Discounts for bundling insurance policies
If you want one or more of these perks and your current auto insurance company doesn't offer them, switch to one that does.
This might require a bit of legwork, of course, but hopefully it'll benefit you and your wallet in the long run.
When you experience a life change
You should look into switching car insurance companies when you go through life events or changes like:
Buying a new car
Adding a driver to your policy
Moving to another state
Getting married or divorced
Each of these "changes in circumstance" could cause your premium to go down.
Before you switch insurers, though, talk with your current one. Ask if they offer deals, discounts or rebates tied to these events. If they don't, see which other carriers do.
When your policy is up for renewal
Should you switch auto insurance companies whenever it's time to renew your policy? Probably not. You should, however, use it as a reminder to review your current coverage as well as the other options that are available to you.
If you find that you could get cheaper car insurance elsewhere, contact the company you deal with now. Tell them you're thinking of switching. They might match the other provider's rate to keep you as a customer.
Don't cancel your existing policy before your new one goes into effect, though. Even a small gap in coverage could cause all kinds of problems for you. You especially don't want to get into a car accident with no insurance.
When you have a bad customer service experience
You should think about changing car insurance companies after negative experiences with your agent, too. The same is true if a customer service or claims representative treats you badly.
"The number one reason I see people coming to our agency from other agencies is having dealt with an agent who did not give them enough information or ask enough questions," Balderson said.
A similar situation that might push you in the same direction is if your current insurer becomes less than responsive. Here are two other circumstances that could prompt you to switch insurance companies or at least contemplate doing so:
Your carrier's customer insurance or claims representatives fail to treat you with respect.
Those same employees treat the people working on your car rudely.
When you don't like how your insurance company reacts to you filing a claim
If your car insurance provider makes you jump through hoops when you file a claim, consider changing companies. Do the same if they drag their feet when it comes time to pay out.
On a related note, you can switch insurance companies with an open claim. Changing providers with an outstanding claim won't affect your payout at all. Your original insurer will handle the situation just like they would if you stayed with them.
You will have to deal with two insurers for a while, though. That can be a hassle. If you want to avoid that, don't switch car insurance companies until the claim is settled.
When you want to choose who maintains and repairs your car
Some people are particular about where they take their cars for maintenance and repairs. If that describes you and if your insurer won't let you use your favorite mechanic, changing car insurance companies may not be a bad idea.
The good news here: All you need to do to find an insurance provider that allows you to choose your repair shop is shop around and ask pointed questions.
When shouldn't I switch car insurance companies?
The one time you shouldn't change car insurance companies is right after an accident.
There are no laws or rules that say you can't change companies following a crash, but you'll probably want to avoid doing so anyway. The reason: Your current insurer probably won't raise your rates — because of the accident — until it's time to renew your policy.
So, hold off until renewal time. See if your provider increases your premium or not. If they do, switch to an insurance company that offers cheaper coverage or a better deal in some other way.
Is it bad to switch insurance companies too often?
Although you can cancel or change car insurance at any time, you don't want to do so too often.
Switching car insurance too often raises red flags for carriers. Or, as Balderson put it, it can cause them to wonder, "Should we really be insuring this person?"
But there's nothing wrong with checking out the competition when situations like the ones discussed above arise.
When can you change insurance companies?
You can change car insurance companies at any time. You can cancel a car insurance policy anytime, too. After an accident, mid-year, mid-policy, with an open claim — they're all fair game.
That doesn't mean canceling or switching car insurance at any time is the best idea, though. Some times are worse than others. Making this kind of change right after you get into an accident is a good example. Do that and you'll pay — in the form of an immediate rate hike. Wait until renewal time and you could save some money.
How do I switch auto insurance companies?
Here's how to switch car insurance after you've decided it's the right thing to do:
First, get quotes from several insurance companies.
After you make a decision and before you switch, contact your current provider. See if they will match the quote you got from another company or even give you a better deal.
If they won't, ask what you need to do to cancel your policy. Some want advance notice. Some charge a cancellation fee.
Now buy the new policy. As soon as you have your insurance binder or insurance card, cancel your old policy.
Make sure you don't leave a gap between when your old policy is canceled and your new policy goes into effect.
Don't forget to switch the proof of insurance you carry with you, too.
How long does it take to change car insurance companies?
How long it takes to change insurance companies depends on a few factors:
How long you take to gather quotes from other insurers
The amount of time you need to decide which of those companies is right for you
Whether your current insurance provider requires advance warning or notice before you cancel a policy
In general, though, it shouldn't take you long to switch from one car insurance company to another.
How much does it cost to switch car insurance?
The only cost you should have to worry about when switching auto insurance is a cancellation fee.
Most insurers don't charge them, though. That includes the majority of the biggest and best car insurance companies. And the ones that do charge cancellation fees tend to keep them small. Some charge as little as $25, while others charge a percentage of your overall premium.
On a more positive note, your current insurance company should send you a refund for the unused portion of your premium after you cancel.
Can I switch car insurance agents?
Yes, you can change agents if you have a problem with them rather than with the insurance company in general.
"Agents have a responsibility to ensure their customers are always getting the best value, advice [and] service," said Bill Suneson, co-founder and managing partner of Next Generation Insurance.
If your agent isn't succeeding at that, it may be time to switch to a different one.
QuoteWizard.com LLC has made every effort to ensure that the information on this site is correct, but we cannot guarantee that it is free of inaccuracies, errors, or omissions. All content and services provided on or through this site are provided "as is" and "as available" for use. QuoteWizard.com LLC makes no representations or warranties of any kind, express or implied, as to the operation of this site or to the information, content, materials, or products included on this site. You expressly agree that your use of this site is at your sole risk.