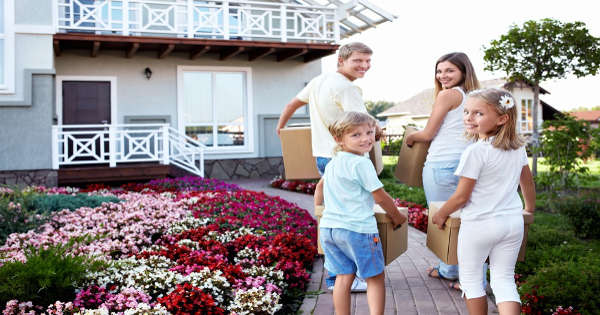 Planning a move out of state requires a lot of preparation. Updating your car insurance coverage isn't the first thing on people's mind during a move. However, it could wind up being very important.
No matter which state you're leaving behind and which state you're moving to, you'll need to update your auto insurance policy.
Review your current policy
First and foremost, start by alerting your current insurer about your upcoming move. They'll give you guidance on how to proceed to obtain coverage in your new state. The first step is finding out if your current insurer is licensed to sell insurance in the state you're moving to.
Even if it can, it's unlikely your agent is, leaving them unable to insure you moving forward. Many will need to shop around for a new agent or company when moving out of state.
Avoid gaps in coverage
Before making the move, your insurance agent will advise you to keep your current policy for now. It will cover you in the short term while you settle into your new home.
To avoid costly penalties for a gap in your coverage, only cancel your old policy once a new one has been purchased. You will have 30-90 days (depending on your new state and insurance carrier) to register your vehicle and update your license. To do this, you will need to be able to show proof that you have purchased insurance in that state.
Shopping for a new policy
We recommend when shopping for a new insurance policy that you compare quotes from different companies to find the best rates. While your current company may have the best rates in your current state, they might not have the best rates in your new state. Different state underwriting guidelines can cause the same insurance carrier's rates to differ dramatically across state lines.
Let's take a look at some factors that can lead to significant state to state variations in rates.
Coverage minimums
Each state (except New Hampshire) requires a minimum level of coverage for bodily injury and property damage liability. For example, Arizona requires a minimum of 15/30/10.
$15,000 of bodily injury or death of 1 person in any 1 accident
$30,000 of bodily injury or death of any 2 people in any 1 accident
$10,000 of injury to or destruction of property of others in any 1 accident
Let's say you are moving from Arizona, where your current policy covers the minimum 15/30/10, and you are moving to Texas where the minimums are 25/50/25.
You will need to purchase additional coverage to meet the legally required minimum coverage in Texas.
Not all states, but some, will require you to purchase additional coverage for uninsured motorists and personal injury protection. These additional coverage items protect you from accidents with motorists who don't have insurance and personal injury protection. They cover your medical expenses regardless of who's at fault in an accident.
If you were moving from Arizona to New Jersey, while the minimum coverage amounts are the same (15/30/10), New Jersey requires both personal injury protection and uninsured motorist protection. If additional coverage types are required in your new state, your rates will probably be higher, even if the minimum required liability coverage is identical to the state you are moving from.
However, there are a number of other factors that could lower your rates even if you are moving to a state that requires higher minimum coverage amounts.
Rate factors
If the move to another state comes with a big change in lifestyle, that could impact your car insurance rates. If you were living in an urban area and move to a suburban or rural area, your rates may well decrease. This is because a decline in drivers, traffic, and accident frequency means less risk to your insurer. On the flip side, if you live in an urban area but frequently use public transit, and have low annual mileage as a result, that could also lead to reduced rates.
Insurance underwriters will take into consideration various statistics when evaluating risk in your area. One big factor influencing your car insurance premiums is the crime rate. Living in an area with a higher risk of break-ins and car theft will be reflected in your premiums. The type of car you drive also impacts your rates, because some cars are stolen more often than others.
Some areas are riskier than others when it comes to accident frequencies and uninsured motorists as well. All of these factors could influence your rates.
Insurance agents' tips on moving to another state:
Steve Miller, Farmers Agent, Las Vegas
"Before you leave town, take a minute to call your current DMV and ask them what to do with your plates once you get settled in your new home. Some states have penalties for not properly closing out your registration or for surrendering your plates."
Matthew Flesch, Allstate Agent, Charlotte
"Best tip is to find a local agent who can help guide customers through the process of what to do and when. We have an influx of people moving into our area and have this conversation daily."
Rod Lovelace, Allstate Agent, Memphis
"Understand the rules of the state you're departing, as well as the new state of residence in the event that your Auto Insurance is connected to your driver's license. Some states are, while others are not and this can make a difference in the process."
"Most insurance carriers will require you to obtain a new policy from the state you are moving to. That is because each state has its own laws and regulations and different liability limit requirements. However, your insurance policy can still be valid and provide you coverage for up to 30 days (depending on your insurance carrier and as long as you have not established residency in the other state) after you move."
Bill Hensley, Allstate, Cincinnati
"They need to make sure they do not cancel their auto insurance policy and have a 'lapse' in coverage. Cancelling insurance before doing this will cause them to be rated as 'high risk' by Allstate's standards and there is absolutely nothing we can do about it at that time; this will cause the rate to be two to four times higher than the normal rate."
QuoteWizard.com LLC has made every effort to ensure that the information on this site is correct, but we cannot guarantee that it is free of inaccuracies, errors, or omissions. All content and services provided on or through this site are provided "as is" and "as available" for use. QuoteWizard.com LLC makes no representations or warranties of any kind, express or implied, as to the operation of this site or to the information, content, materials, or products included on this site. You expressly agree that your use of this site is at your sole risk.