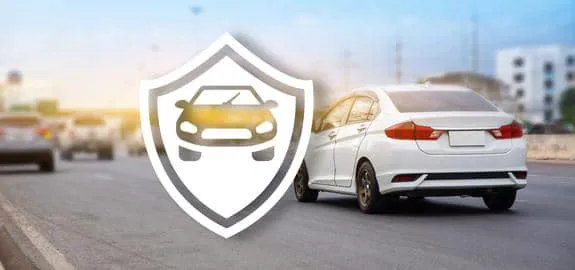 Collateral Protection Insurance (CPI) is a lender-placed policy that kicks in if you don't have adequate coverage for your leased or financed vehicle. It's forced auto insurance, so you don't have a choice when your financer decides you need it. That way, if the car is damaged, insurance covers repairs and the financer doesn't lose money. CPI policies typically cost more than a typical policy that you purchase on your own.
The auto loan lender requires the borrower to uphold auto insurance coverage for the entirety of the lease, as outlined in the finance agreement. This article covers what you need to know about Collateral Protection Insurance (CPI), including:
How does forced auto insurance work?
Forced auto insurance is triggered when an auto lender finds out that the borrower does not hold the coverage requirements that were outlined in the lease agreement. This is usually determined when the lender asks for proof of insurance and no proof is provided. At that point, the lender or financer will issue the borrower an insurance policy to ensure that their property (the car) is covered in case of an accident.
Imagine this: you lease a new car at a car dealership. To get the car, you had to finance it through your bank, which then loaned you the money to lease the car. You had to sign a lease agreement to drive it off the lot. That agreement stated that you're required to purchase full-coverage auto insurance for the car.
However, you don't buy an auto insurance policy, or you buy minimum-liability coverage, which isn't enough insurance in the eyes of your lender. You get into a car accident. Now the lender has lost money because they technically own the vehicle and there is no policy to cover the damages. That's why they require proof of insurance from the borrower. If they don't receive it, or if you didn't purchase enough coverage, they will force their own policy.
If you don't obtain insurance within the allotted time period provided by your lender, you may need to retroactively pay for CPI for when you didn't hold coverage. For example, if you signed an agreement that required insurance beginning June 15, but you didn't obtain insurance until August 15, you'll be required to pay those two months of backdated premiums.
What coverage is included in CPI?
Collateral Protection Insurance is forced, but it's in your best interest to have insurance on the leased vehicle. This is what a Collateral Protection Insurance policy usually covers:
CPI coverage cost
Your CPI rates depend on the lender and the coverage requirements outlined when you signed the auto lease. But no matter how much your lender charges you for Collateral Protection Insurance, purchasing an auto insurance policy on your own will likely be cheaper.
If you're looking for cheap auto insurance to avoid a lender-forced policy, compare auto insurance quotes from several companies.
Avoiding Collateral Protection Insurance
CPI is the more expensive and complicated route to auto insurance coverage. It's also completely unnecessary if you purchase the correct insurance from the start. The easiest way to avoid a forced insurance policy from your lender is to purchase the correct policy amounts before driving off the lot with your car.
Check your lease agreement to find out how much insurance your lender requires you to carry, then purchase a policy through an insurance company. Also, make sure you maintain coverage throughout the entirety of your car loan so that you never need CPI. Avoiding Collateral Protection Insurance can save you a lot of money and hassle.
How to get a Collateral Protection Insurance refund
Sometimes a lender or financer will charge you for a CPI policy even when you already have coverage. If you had insurance for the required time but were still charged forced insurance, you should have the right to a refund.
To get a Collateral Protection Insurance refund, you need to provide your lender with insurance documentation that clearly states the vehicle was insured during that period of time. Proof is usually an insurance card or declaration page. Your lender should then give you a backdated refund for CPI payments you have made while holding insurance. If they don't, you can speak to a lawyer.
To avoid paying for unnecessary CPI coverage, send your insurance documents to your lender as soon as you obtain coverage. That way there is no confusion. After receiving a forced policy from your lender, you should obtain a policy that meets the leaser's terms (usually this is a full-coverage policy). Getting a standard policy through an insurance company can save you money. Some lenders even refund premium payments you have made to the lender up to this point.
References:
QuoteWizard.com LLC has made every effort to ensure that the information on this site is correct, but we cannot guarantee that it is free of inaccuracies, errors, or omissions. All content and services provided on or through this site are provided "as is" and "as available" for use. QuoteWizard.com LLC makes no representations or warranties of any kind, express or implied, as to the operation of this site or to the information, content, materials, or products included on this site. You expressly agree that your use of this site is at your sole risk.