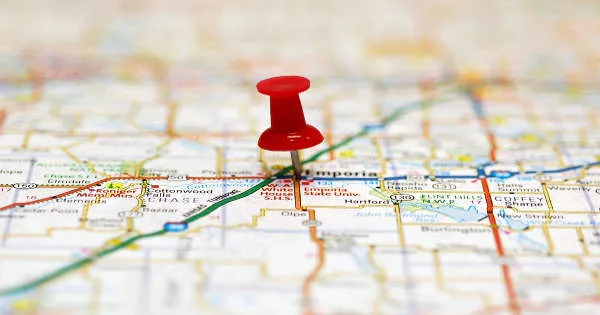 You put a lot of love into your home, even if you don't own it. According to the III, in 2014 47.9 percent of renters spent at least 30 percent of their income on rent and utilities. The belongings you keep in your rented property are just as valuable. Protecting your possessions while you're away or at home is an important investment (and will cost you less than that 30 percent).
In addition to protecting your valuables, renters insurance also covers your liability and temporary living expenses. If a pipe bursts and you need to stay in hotel, renters insurance has you covered. If somebody gets hurt on your rented property, renters insurance helps you fight a lawsuit.
So, you've made the decision to insure your possessions with renters insurance. As a renter, getting this affordable coverage can give you peace of mind in case of a break in or natural disaster.
Where you live is a major renters insurance rate factor
There are several factors that impact the price of your renters insurance coverage. Where you live is one of the first factors that your renters insurance company will consider.
Urban versus rural
Living in an area with a low crime rate means low premiums. In general, renting or leasing in an urban area instead of a rural area means higher risk and therefore higher rates.
According to the FBI, the rate of burglaries in 2014 in non-metropolitan areas was 432.1 per 100,000 inhabitants versus 544.8 per 100,000 inhabitants in metropolitan areas. If you are living in an urban environment, your possessions are at greater risk and your renters insurance premiums could be higher. Don't worry though, most policies are still only around $15 per month!
Safer property
Renting in a safer neighborhood can keep your insurance costs low. Those renting in areas with higher crime rates have a larger risk for theft or break ins. This means that it will cost more to protect your stuff. You might not be able to move, but there are certain precautions you can take that may help lower your premium like renting a home equipped with:
Deadbolts
Fire extinguishers
Alarm systems
Fire alarms
Sprinklers
Look for these features when searching the rental market and it could save you the hassle of high premiums (and having your possessions stolen or ruined in the first place).
Your renters insurance also covers your possessions when they're not in your home. So, if somebody snatches your laptop out of your bag, your insurance will help with the cost of replacement. Insurers call this "off-premise theft coverage". Check the fine print if you live somewhere like the five boroughs of New York City, where theft may mean that you need to buy coverage that follows you away from your residence separately.
Insurance companies will often ask how many units are in your building when you get your renters insurance. The more units the better when it comes to safety. Homes have a higher robbery rates, and that risk decreases as the number of units increases. You're in even more luck if you have extra security like a doorman.
Pest infestations
Keep in mind that rodent and pest infestations aren't covered by renters insurance. The homeowner should want to keep their property clean, but any damage these pests cause will come out of your pocket. If you live in a metropolitan area, there is a higher risk for pest infestations.
Environmental Factors
Earthquakes
In 2015, the US Geological Survey (USGS) upped its estimation that California will experience a magnitude eight or larger earthquake in the next 30 years from 4.7 percent to 7.0 percent. This means that now more than ever Californians should be preparing their home- and possessions- for a possible high-magnitude earthquake.
Even if you're not in California, you may want to consider how an earthquake will impact your renters insurance. Standard renters insurance policies do not cover earthquakes, so be aware of your policy if you live in an area that has more earthquakes.
Here are some states that have an elevated earthquake risk:
California
Oregon
Washington
Nevada
Sinkholes
Although the risk of a sinkhole swallowing up your condo (and your possessions with it) is rare, there are some areas where sinkholes are large and sudden enough to cause significant damage. This will likely affect the physical structure of your home, which your landlord is responsible for.
But if a sinkhole does impact more than just your building, the damage to your stuff isn't included in standard renters insurance. According to the III, the most damage caused by sinkholes occurs in these areas:
Florida
Texas
Alabama
Missouri
Kentucky
Tennessee
Pennsylvania
Flooding
Although renters insurance covers natural disasters, flooding isn't included in standard plans. This means that dwellings prone to flooding could prove to be more work than they're worth. Renting near a riverbank or a coastline can increase the risk of flooding, resulting in ruined possessions.
If you live in an Atlantic or Gulf coast state often hit by hurricanes, your policy will cover wind damage but not flooding. Fortunately, you can add flood coverage specifically designed for renters.
Location, location, location
How does location impact the security of your possessions? Environmental factors, the safety of your area, and how equipped your rental property is to handle an emergency are all aspects that affect the cost and extent of your coverage.
Do your research about your particular area to find out more about the factors that can affect your renters insurance. Keep in mind that renters insurance follows your possessions as they leave with you, so you're even covered on that Spring Break trip or coffee shop work day!
QuoteWizard.com LLC has made every effort to ensure that the information on this site is correct, but we cannot guarantee that it is free of inaccuracies, errors, or omissions. All content and services provided on or through this site are provided "as is" and "as available" for use. QuoteWizard.com LLC makes no representations or warranties of any kind, express or implied, as to the operation of this site or to the information, content, materials, or products included on this site. You expressly agree that your use of this site is at your sole risk.