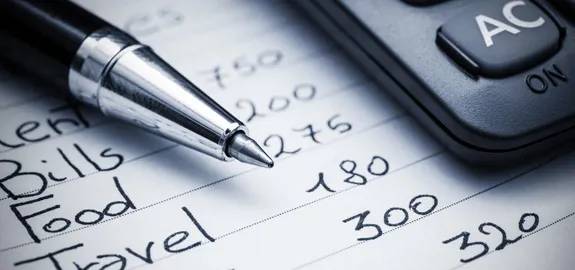 It's a simple fact that if your rental unit is rendered uninhabitable by an event such as a fire, you're going to have to live somewhere else while the damage is taken care of. If you wind up in a situation where the living expenses of your temporary lodging are more than your budget can handle, you may find yourself in a financial hard spot.
This is where additional living expenses (ALE) coverage comes into play. Also known as loss of use (LOU) coverage, ALE is a portion of coverage usually included in most renters insurance policies. It helps to provide reimbursement for extra costs that may arise during your relocation. If your rental unit is damaged or destroyed to the point of being rendered uninhabitable, ALE coverage may assist with extra rent, food costs and other living expenses outside your current budget. This article will cover:
What is additional living expenses coverage for renters insurance?
Additional living expense coverage is part of most standard renters insurance. It helps people pay for costs that may accrue outside your current standard of living in the event of relocation after damage or destruction to your rental unit.
Some renters may think that their landlord's insurance will cover their relocation costs in the event of them having to move while their rental unit is repaired, but this is unfortunately not the case. Your landlord's insurance will only cover the structure itself, not your personal property or any living expenses.
Aside from the dollar limit for loss of use coverage in your renters insurance policy, most policies have a time limit for how long your policy provides LOU. Most renters insurance policyholders can usually use additional living expenses coverage for 12 months after a claim, however 24-month LOU limits are not uncommon either.
This is important coverage to have, especially if you're living on a tight budget. To put it into perspective, look at how much you pay in rent per month and compare it to how much daily rent in a hotel room adds up over a month. This doesn't even include restaurant meals if you don't have a kitchen, as well as the cost of laundry. ALE can be a valuable asset if you need to relocate.
What does ALE cover?
ALE covers a range of events, otherwise known as perils, listed in your renters insurance policy. Most renters insurance policies provide ALE in the event of:
Explosion
Falling objects
Fire or smoke
Windstorm damage
Vandalism
Water damage from burst pipes
Damage due to the weight of snow, ice or sleet
Should your renters insurance company deem your rental unit uninhabitable due to a covered peril and not currently livable, you will qualify to get reimbursed for additional costs outside your current standard of living budget for necessities including:
Differences between rent costs at your unit and your relocation unit.
Utility expenses that are higher than what you usually paid before your relocation.
Restaurant meals if you do not have access to a kitchen.
Pet boarding if your relocation unit does not allow pets.
Fuel costs if where you're relocated is farther away from where you work than your regular commute.
Laundry costs if you have to use a laundromat.
Furniture rental may be considered for special items, such as a desk, you're used to having.
It should be noted from these examples that the emphasis is on "additional" in additional living expenses. ALE coverage exists to provide for costs outside your regular standard of living, not to cover all expenses. As an example, if you currently live in a $1,000-a-month apartment and the temporary unit you relocate to is $1,200 a month, LOU would reimburse you the $200 difference.
Another example is if you normally spend $200 a week on groceries and you wind up having to order from restaurants for food, your ALE will usually provide you with $200 a week for food. However, if your food bill goes above the cost of your usual standard of living, you may be required to justify the cost before your claim is approved.
The maximum dollar limit that your ALE will provide for usually is based off of your renters insurance policy's coverage amount, typically falling between 10% to 30% of the coverage amount. Your renters insurance company can clarify the dollar limit in your policy if it's unclear.
What does ALE exclude?
While ALE covers a great deal, it is by no means all-inclusive. Additional living expense coverage exclusions often include:
Natural disasters such as flooding or earthquakes. Renters can get separate policies for flood damage or earthquakes.
Damage due to pests.
Mandatory evacuations, with the exemption of evacuation due to fire.
Damage or destruction due to terrorism or nuclear war.
If your insurer decides your rental unit is currently livable.
QuoteWizard.com LLC has made every effort to ensure that the information on this site is correct, but we cannot guarantee that it is free of inaccuracies, errors, or omissions. All content and services provided on or through this site are provided "as is" and "as available" for use. QuoteWizard.com LLC makes no representations or warranties of any kind, express or implied, as to the operation of this site or to the information, content, materials, or products included on this site. You expressly agree that your use of this site is at your sole risk.