What If I Can't Get Home Insurance?
Some homeowners have difficulty getting insurance through no fault of their own. Here's what you can do to get the coverage you need.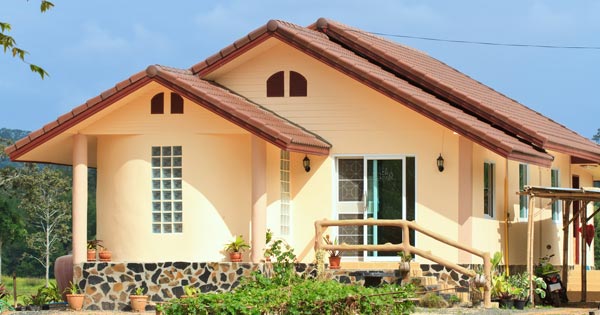 Homeowners insurance isn't required by law. But almost no mortgage lender will give a home loan to someone without one. Unfortunately, finding homeowners insurance is a struggle for some people.
There are several factors that can make you unable to get home insurance. These include your personal history, your home, and the area you live in. Just because one company won't cover you doesn't mean you can't find an insurer.
Fortunately, several home insurance companies offer high-risk policies. Homeowners can also qualify for FAIR (Fair Access to Insurance Requirements) if they live in disaster or crime prone areas.
Why You're Denied for Home Insurance
There are several different reasons why people are unable to get homeowners insurance. The most common reason is that you or your home have been designated as high-risk.
Insurance companies don't like selling high-risk policies. Why? For various reasons, you're more likely to file an expensive claim. In other words, insurers can lose money when insuring a high-risk person.
Most Common Factors That Make Someone a High-Risk for Homeowners Insurance
Claims: Have you recently filed claims? Every time you file a claim, your insurance rates go up. If you file several claims, your insurance company may drop you. That's why many homeowner's try to avoid filing home insurance claims.

When you file a claim, it's reported in the Comprehensive Loss Underwriting Exchange, or CLUE. Insurers will reference your CLUE record when assessing your risk-level.

People with lots of claims on their record are considered high-risk by insurers. If you're one of those people, there's a good chance that's why you're unable to get home insurance.
Location: One of the main factors in deciding your home insurance rate is where you live. Areas prone to natural disasters or property crime cost a lot more to insure.

Homes in certain areas are almost guaranteed to suffer damage from crime or disaster. Insurers react accordingly. At best, those homeowners pay high premiums. At worst, they can't get coverage at all.
Your home: It's not just location that plays a role in whether or not you can get home insurance. The home itself is also important:

Age: Older homes come with more maintenance. Most aren't up to modern building codes. They almost always cost more to insure. If your home is old enough, insurers may refuse to sell you a policy.
Condition and materials: Homes with poor, old, or hazardous construction materials are high-risk. Wood stoves, shoddy plumbing, antiquated electrical systems, old insulation, and more all make your home more susceptible claims. As a result, you're more likely to be denied coverage.
Roof: Each type of roofing material comes with a fire rating. Roofs with low fire ratings are a big risk for insurers. Wood shakes and shingles, for example, are extremely flammable. If your home has a wood roof without a fire-retardant finish, insurers may reject you.

Insurance score. Did you know insurance companies will grade you when deciding the price of your policy? This is known as an insurance score, and it's primarily based on your credit score. The worse your credit is, the more you pay for insurance. If your credit is bad enough, you might not be able to buy a home insurance policy.
Animals. Insurers label some dogs as high-risk because they're more likely to bite someone. When your dog bites a person, your home insurance liability pays for any lawsuits and medical bills. As a result, dogs that are statistically more likely to bite cost more to insure.

Similarly, owning an exotic pet increases the chances that of rejection for a home insurance policy.
Working from home. If you work from home, insurance companies may require that you purchase a business policy. As a result, you might have a hard time getting a home insurance policy.
Vacancy. If you leave your home empty for a certain amount of time, insuring you may be high-risk. When homes are vacant, residents aren't around to stop a burst pipe or an electrical fire. Also, squatters target vacant homes.

Because of this, many insurance companies refuse to insure homes that are vacant for a certain amount of time. Vacancies because of vacations, sabbaticals, renovations, and more all count.
Lapsed coverage. Don't forget to pay your premium or miss your renewal deadline. If you let your coverage to lapse, you'll earn the ire of your insurance company. At best, you'll face higher premiums. At worse, your insurer will drop you – and finding another company to offer you a policy won't be easy.
Unable to get homeowners insurance coverage?
Find low rates with top insurance providers!
Compare now and save!
Click Here
What Are Your Options When You're Unable to Get Home Insurance?
Homeowners can do a number of things to find coverage, such as:
Talk to your neighbors: If you live in a high-risk area, your neighbors are likely in a similar situation. Contact their insurance companies for rates.
Ask your realtor: After purchasing a house, ask the realtor who the previous insurer was.
Shop around: There are insurance companies that offer plans for high-risk individuals. QuoteWizard can help you compare plans from top insurers to find a company that'll cover you.
Consult an independent agent: Talk to an independent agent and find out why they won't insure your house. See what you can do to fix the problem and make it insurable.
Contact your state insurance department: It can act as a resource for information about local insurance companies.
Consider getting surplus line insurance: Surplus line insurance is different than regular insurance. Companies that provide it aren't licensed by the state where they offer their products. They're licensed by the state where they operate.

Therefore, your state's department of insurance wouldn't regulate them. This can allow them to take greater risks, and have more leeway with the amount they charge.

Surplus line insurers offer less coverage for much higher rates. They often aren't the best option. But it's one way you can get home insurance coverage if you're having trouble.
Other state insurance plans
Homeowners who have tried the above and still can't find insurance can check if their states offer 'FAIR Plans.' Some states also offer beach and windstorm plans. These are also known as insurance of last resort.
FAIR
FAIR, short for Fair Access to Insurance Requirements, are insurance policies created for people who can't find coverage. Some states require customers to prove they can't get home insurance before getting a FAIR policy.
In order to get insurance through FAIR, you need to apply through an outside insurer. You don't apply directly with FAIR. Any licensed insurance agent is able to help a person get coverage through FAIR.
Homeowners should use FAIR plans after trying to get insurance elsewhere. They're often more expensive and offer less coverage than other plans. According to Phil Benson, Executive Director at Oregon FAIR Plan Association, while these plans may offer limited protection, they do give enough coverage to meet the standards required to obtain a mortgage. According to the III, all FAIR plans cover fire, riot, windstorm, and vandalism. Beyond that, what a policy covers varies by state.
For example, the Oregon FAIR plan does not include liability coverage. Nor does it pay for damages from mold, theft, or water damage. But they do provide customers protection from fire, vandalism, and extended coverage. Extended coverage includes claims related to the following:
Windstorm
Hail
Explosion
Riot or Civil Commotion
Aircraft
Vehicles
Smoke and Volcanic Eruption
Vandalism
FAIR plans may be relatively expensive for the amount of coverage received, around $500 to $600 a year in Oregon. They do, however, provide people with home insurance so no one will have to go without coverage.
It's also often more affordable for people than surplus lines insurance. But, not all states offer FAIR plans, in which case you may need to turn to other options.
When you get home insurance from another source later on, you'll be able to cancel your FAIR policy.
By receiving coverage through a FAIR plan, you may have to take preventive measures on your house. This can include installing anti-theft devices or updating your plumbing system. People who don't take these steps to prevent damages to their house run the risk of losing coverage through FAIR.
Not all states offer FAIR plans, but the majority do.
Beach and windstorm plans
Homeowners living by the coast and other high-risk areas need extra protection for their property. This is why certain states offer additional programs like beach and windstorm policies.
Seven states offer beach and windstorm plans including:
Best High-Risk Homeowners Insurance Companies
If a home insurance company designates you or your house as high-risk, it's going to be hard to get coverage. If that happens, you'll need to turn to a high-risk insurer. Here are some of the best high-risk homeowners insurance companies.
Trouble getting homeowners insurance?
Find low rates with top insurance providers!
Compare now and save!
Click Here
Keeping your insurance
Once you buy a plan, your insurer generally only has 60 days to cancel the policy. Otherwise, there are only a few circumstances where they're allowed to drop you. This includes committing fraud, missing payments, or owning a house that suddenly a much big risk to insure.
However, the insurer can refuse to renew the policy for any reason. Many insurers will not renew plans if the homeowner has filed two or more claims in the past three years. Some insurers go so far as to look for two or more claims filed in the past five years. Whether or not an insurer renews varies based on company policy.
If you do end up losing your coverage, compare home insurance quotes from other companies right away to maintain coverage. Just because your old carrier cancelled doesn't mean no one else will cover your house.
"A lot of people think insurance companies are loyal. That's not true. There's no loyalty," Benson said. "A smart move for anybody is every other year or two…go and do a sample and say I'd like to get competitive quotes for auto insurance. One way to double check [your rate] every so often."
Paul Smolinsky, Underwriting Manager at the Pennsylvania FAIR Plan adds, "Buildings should be maintained in good repair. If non-renewed, the individual should seek alternatives or corrective action from the insurance company. If not satisfied, most states have an appeal procedure."
Here are a few tips to avoid losing your insurance coverage.
Avoid filing small claims. This is one of the most important things to remember to avoid being dropped from your company. If the damages to your house are small, it's almost always better to pay for to fix it yourself.



Your homeowners premium will probably go up. And the big risk of losing coverage isn't worth filing a minor claim. Of course, if your home is damaged substantially, you'll want to let your insurer know.

Having trouble deciding whether or not to file a claim? A good rule of thumb is if the damages are less than your deductible, don't bother filing a claim. If the damages are only slightly more than the deductible, is it also best to just pay out of pocket.

Thankfully, insurers may wipe the slate clean after three years.

"Insurance companies traditionally use a three-year period," Benson said. "Anything bad that happened before, they pretend hadn't happened and you get a clean start again."

Know the law. Some states protect homeowners from policy cancellation. California law mandates that people who lose their home can renew their coverage at least once after after natural disasters.

The insurance company needs to also let customers know if they plan on dropping their coverage. Generally, consumers should have 30 to 60 days' notice. If an insurer fails to give enough warning, consider contacting the state insurance department.
Review your policy. Understanding your coverage is key. Talk with your agent to go over what is and isn't covered by your policy. You can discuss with your insurer about whether or not you should file a claim.

But be careful. Homeowners should be very clear that they're not making a claim when asking their agent for advice. In some cases, simply asking about a potential claim is enough to raise your rates. Others may note the call on your record.

If you're shopping for home insurance, this is when to ask a lot of questions about your policy.
Talk to a private adjuster. Consider consulting an outside source like a private adjuster. They'll be able to help you understand your policy and whether or not you should file a claim.
Pay your bill on time. Not paying your premium is one of the few reasons they can drop you in the middle of your policy. Make sure to pay on time.
Certain Claims Make Getting Homeowners Insurance Tough
Some claims can hurt your rates and renewal chances more than others. Prepare yourself if your claim history includes the following:
Recent claims (in the last 3 years)
Multiple claims
Dog bites
Falls
Water damage
Mold
Lawsuits
Frequently Asked Questions
Q: Can I get homeowners insurance with bad credit?
A: Credit history is a factor considered by some insurance companies. They treat it as a barometer of how likely it's that a person will file a claim.
To counteract a less-than-great credit score, focus on improving your application in other areas. Install preventive features like deadbolt locks and smoke alarms. Some insurers give discounts to customers who take these steps. Other discounts include non-smoking and bundling policies. Bundling is when you buy both your home and car insurance from the same company.
Q: Where can I get homeowners insurance if my company dropped me?
A: When a company doesn't renew your policy, you have a few options. First, find out why your company is dropping you. This will help you determine what you can do to improve your home, like updating security features or old wiring.
You should also shop around and compare homeowners quotes from other insurers. Companies each have their own way of evaluating risk, and weigh factors differently. If one insurance company doesn't want to cover your house because of mold, another insurer may not care.
If you can't find coverage in the private market, see if your state offers insurance through a FAIR plan.
How do you qualify for a FAIR plan? If you can't find outside insurance, and you take preventative measures to protect their home from damages, you qualify. These plans are more expensive and offer less coverage. But they provide insurance for people who otherwise can't get coverage.
If your state doesn't have a FAIR plan, Smolinksy suggests talking to your state insurance department for help.
Q: Is there ever any reason you should get home insurance through a FAIR plan if you can get it from the private market?
A: In short, no. The FAIR plan offers limited coverage for a higher rate. Some states won't let you get a FAIR plan policy unless you've tried to find coverage from two or more insurance companies.
Q: What are the most common reasons someone can't get home insurance?
A: According to Benson, homeowners are frequently rejected for insurance because of poor maintenance.
"The house has two refrigerators in the front yard, trees and moss on the roof, and hasn't had a paint job for years. Sometimes there's a situation where there's no foundation—the house is just on stilts with no concrete foundation," said Benson. "Someone hasn't spent money or time to make it look pretty and has let it deteriorate."
There are other reasons why people are denied insurance. These include filling too many claims, or having bad credit.
Then again, insurers sometimes deny people coverage through no fault of their own. Someone with a new home may have trouble finding a policy because the it's in an area prone to wildfire.
Q: My mortgage lender requires home insurance, but I home insurance companies keep denying me. What can I do?
A: Mortgage lenders always require a homeowners insurance policy. They want their investment to be protected.
This can cause problems if you're having trouble finding a home insurance plan. If you're in this position, your mortgage lender will force-place an insurance policy. Force-placed insurance policies are also common in flood zones.
Normally, force-placed plans only cover the land and structure. They won't cover your liability or your belongings. On top of that, these plans are often more expensive than a normal insurance policy.
If your mortgage lender force-places a policy on your home, do everything you can to purchase your own policy. It'll save you money and provide additional coverage. Of course, if you're high-risk, you may have no other options.
QuoteWizard.com LLC has made every effort to ensure that the information on this site is correct, but we cannot guarantee that it is free of inaccuracies, errors, or omissions. All content and services provided on or through this site are provided "as is" and "as available" for use. QuoteWizard.com LLC makes no representations or warranties of any kind, express or implied, as to the operation of this site or to the information, content, materials, or products included on this site. You expressly agree that your use of this site is at your sole risk.