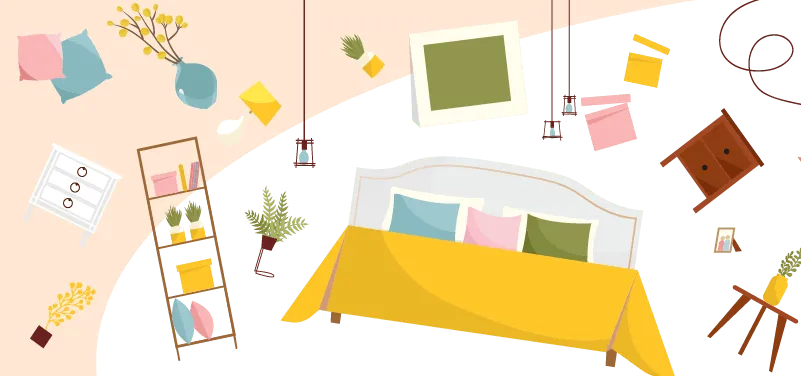 There are a variety of reasons you may have a hard time finding home insurance if you're an insurance risk. These include your personal insurance and credit histories, the condition of your home and where the home is located. If your home insurance status is too high-risk, you can see your premiums become expensive. Your policy may even be canceled, resulting in a lapse in coverage. Finding high-risk home insurance can be difficult, but you have options. This article will cover:
How do I get high-risk home insurance?
If you can't find a policy, or if your home insurance is canceled or not renewed, it's an unfortunate fact that your high-risk status doesn't end when you leave your current provider. Your insurance history is tracked in your Comprehensive Loss Underwriting Exchange (CLUE) report. Your CLUE report includes all of your claims, their loss types and their payout amounts or denials going back five to seven years, on average. The CLUE report also contains general information about your home insurance history as well. If you currently have high-risk insurance status, future insurers will probably find out about it via your CLUE report.
Being high-risk can make finding a home insurance policy you can afford difficult, but you have some options that can help:
Shop around
There are insurance companies that offer plans for high-risk individuals. QuoteWizard can help you compare plans from top home insurers to find a company that'll cover you.
Talk to your neighbors
Especially if you live in a neighborhood that is considered high-risk because of extreme weather like flood or windstorm, or high crime rate, your neighbors probably have the same insurance problems as you. Ask them about who their home insurance providers are. There's a good chance they have a reference.
Ask your real estate agent
The realtor who sold you your house should have information on what home insurance company covered the house previously. If your house is a high insurance risk due to age or condition, the home's previous insurer may be able to accommodate you.
Consult an independent agent
Talk to an independent agent and find out why they won't insure your house. See what you can do to fix the problem and make it insurable.
Look into surplus line insurance
Surplus line insurance can be a good option for homeowners looking for high-risk home insurance. While they do provide coverage for high-risk homeowners that regular home insurance providers won't cover, there are some potential drawbacks.
On top of usually being more expensive than a standard home insurance policy, surplus line insurance isn't backed up by a guaranty fund. This means that there isn't a guaranty fund to back up claims if the surplus line insurer goes bankrupt.
On the bright side, surplus line insurance isn't beholden to the same regulations that standard home insurance providers are. They don't have to follow state regulations on how much to charge in premiums or what coverage restrictions they maintain. Because of this, surplus line insurance providers are able to take on risky home insurance situations that other insurers won't.
See if your state has a FAIR plan
The Fair Access to Insurance Requirements (FAIR) plan is considered a last resort for homeowners who haven't been able to find home insurance. It is a state-run plan that provides basic dwelling coverage for damage due to perils including wildfires, windstorms, civic commotion and vandalism.
To find out if your state has a FAIR plan, contact your state insurance department. If they provide a FAIR plan, they'll also be able to find you a licensed home insurance provider to assist you with a policy.
Why can't I find homeowners insurance?
Usually a home insurance provider can only cancel your home insurance policy within 60 days of underwriting. They can, however, cancel your coverage at any time if the reason includes:
Missing payments: Not paying your home insurance premium in a timely manner is enough reason for your provider to drop you. Showing unreliability in payment of your premiums marks you as a high-risk liability.
Too many claims: Home insurance providers are very wary of policyholders who make too many claims. Every claim you file increases the chances of further claims in the eyes of your home insurance company.
Unsatisfactory house inspection: If your home insurer does an inspection on your home and finds serious issues, they could cancel your policy. For example, the roof of a house is a major factor in a home insurance company's decision to provide coverage. It is literally the shield of your house. A poorly maintained roof is a risky liability.
Inaccurate quote details: If you provide inaccurate information when applying for home insurance, whether it be unintentional or not, your home insurance provider can cancel your coverage if the discrepancy is found.
High-risk pets: Some dog breeds are considered high-risk due to the breed's reputation, instead of considering the individual dog's history. Owning one of these breeds usually at least results in a higher premium. Some insurers, however, will outright deny coverage to owners of some breeds.
Do I need home insurance?
Having home insurance is not required by law. However, mortgage lenders require you to have home insurance if you bought your house through one. They want this in order to protect their own financial investment.
Even if you own your home free and clear, it just makes good financial sense for you to have it. If you have a major home system give out or, even worse, a total loss from fire, home insurance may prevent you from potentially losing hundreds of thousands of dollars in investment.
QuoteWizard.com LLC has made every effort to ensure that the information on this site is correct, but we cannot guarantee that it is free of inaccuracies, errors, or omissions. All content and services provided on or through this site are provided "as is" and "as available" for use. QuoteWizard.com LLC makes no representations or warranties of any kind, express or implied, as to the operation of this site or to the information, content, materials, or products included on this site. You expressly agree that your use of this site is at your sole risk.