19 Ways to Save Money on Home Insurance Policies
Want to to lower your home insurance rates? Here are 19 Ways to Save Money on Home Insurance and lower the cost of your homeowners policy.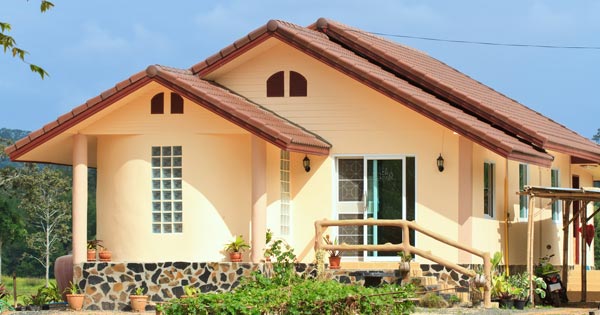 If you're looking to save money on home insurance, there are a few simple steps you can take to reduce your monthly premium.
Make Sure Your Insurer is up to Snuff
You may be paying too much or not getting the service you deserve. Performing a background check on company like an insurance carrier is simple. With government websites like your licensing board or non-profits like the Better Business Bureau, you can find out if the carrier you want to use is licensed, trustworthy, reliable or has had a bevy of complaints leveled against them.
Consider Hiring a Broker
Insurance brokers can do a great deal of the comparison shopping for you. They're also familiar with the industry, so they may know ways to obtain special rates or discounts that you don't. At the very least, a broker won't t be motivated by commission or marketing tactics, so they'll help you get all the coverage you need for your property and none that you don't.
Raise Your Deductible
If you can afford a deductible of $2,000 or more, your rates will be substantially lower. A good rule of thumb is to try to raise your deductible to two percent of the value of your home. Lately, insurance companies have begun punishing consumers with higher rates and non-renewal notices if they file frequent, small claims. Given that, you might as well maintain a high deductible.
Keep Your Options Open When Renewing
Some companies offer a customer loyalty discount, but many will raise your rates from year to year. When it comes time to renew, do not assume that your current insurer is still the cheapest. Get a quote from other carriers before your policy expires. Only stay with your current carrier once you know for sure that they offer the most competitive rates.
Improve the Safety and Structural Integrity of Your Home
Adding features like smoke alarms, flame retardant shingles and storm shutters can reduce the likelihood of a small fire turning into a big loss. Likewise, upgrades to electrical and plumbing systems prevent future damage from electrical fires and burst pipes. All of these improvements help to lower premiums, so be sure to notify your insurance carrier of such improvements.
Keep Your Roof in Good Shape
Roofs ten years old or older will be perceived as a greater risk, causing your premiums to go up. Document the age of your roof and make sure your insurer knows if it is in good shape. If you have an older roof, strongly consider replacing it. Faulty roofing is the one of the top causes of home leaks and water damage. While installing a new roof, also consider installing a hail resistant class IV roof to get even better home insurance savings.
Protect Your Home from Theft
While natural disasters are never preventable, theft usually is. Fight back to reduce your chance of being robbed and reduce your premiums while you are at it. Installing anti-theft measures like dead bolts, security systems, motion lights or monitoring systems can earn you a discount. Living in a gated community is another factor that can help lower your premiums.
Tell Your Insurer Where You Work
Certain vocations like firefighters, police, soldiers, nurses and teachers, and others are able to get special deals on premiums. Check to see if your job gets you a discount.
Keep Track of Your Claims History
Most companies offer lower premiums for people that have not filed a claim in the last three to five years. Find out if your insurer has such a program, and make sure that they have documented your claim history accurately to get the rates that you are entitled to.
Pay off Your Mortgage
Homes that are owned outright by the policy holder are usually cheaper to insure than ones with mortgages. Make sure to let your carrier know if you have finished paying off your mortgage. If you have a low balance, and you have the money, consider taking care of the rest of the mortgage to score some home insurance savings.
Raise Your Credit Score
Your credit score can have a significant impact on your home insurance premiums. Sometimes, credit scores can be quickly improved through a few simple steps. Pay off old balances, avoid taking out too many lines of credit at once and resolve disputed delinquencies like bills you paid on time but that were marked as late. With steps like these, your credit score could improve in a few months, and you could be eligible for lower premiums.
Ask About an Umbrella Policy
Umbrella insurance policies are not expensive and reduce the financial risk for insurers and clients. Ask if your insurance carrier offers a rate reduction for adding an umbrella policy and what it might cover.
Get an Expert Opinion Before Filing a Claim
Hail can make quite a bit of noise, but that does not necessarily mean your roof needs to be replaced. Always have aspects like hail or smoke damage evaluated by a contractor before filing a claim. Otherwise, you may file for something that is better handled out of pocket. Even if you are certain a claim will be needed, get a second opinion before the insurer sends out the claims adjuster. The adjuster may underestimate the damage or overestimate it, costing you more in the long run either way.
Fire Service Alternatives
Some people who live in rural areas do not have close access to hydrants. Many times, an insurance carrier will charge a higher rate because of the perceived increase in risk. However, if you have a reserve tank or a pond on your property, you may be eligible to eliminate this penalty.
Buy a House in a Safer Area
Obviously if you are not planning on moving soon, this idea will not help. But if you are, take a look at factors like flood plain maps or crime rates before deciding on buying a home. You can often find a home in a neighborhood less than a mile away that has a lower overall risk. Just a few blocks can make a big difference on your insurance costs.
Purchase an Insurance Package
Sometimes called a multi-line policy, insurance clients who bundle their coverage save themselves and their carrier time and effort. If you have an auto policy with one insurer and a home policy with a different insurer, ask how much it would be to add a home insurance policy to your auto policy, or vice versa. Usually, the insurer will be glad to have the extra business and give discounts to clients who opt to take out multiple policies.
Get Your Coverage Limits Just Right
You want to be fully protected without wasting money on superfluous coverage. Remember that when you bought your home, the land was included in the property price. When you are insuring against home loss, make sure to leave the value of the land out of the calculated replacement cost. Opting for less coverage will mean lower premiums.
Ask for Other Discounts
Insurance companies vary widely in what they'll offer discounts for, so asking an agent for the list is always a good idea. Your rates could be lowered for having a non-smoking household, setting up electronic funds transfer (EFT) payments, or being a member of certain clubs or organizations.
Your home is your most valuable asset, so properly insuring it is vital. Just make sure you're receiving every possible discount so that you never end up paying a dime more than necessary.
Get affordable home insurance quotes now
Find low rates with top homeowners insurance providers!
Click Here to Begin
Comparison Shop
This step is the most important way to save. Every insurer calculates premiums in their own unique way and assesses risk differently. As a result, every insurance carrier will quote you a different price for the same coverage. There's no way to predict which company will have the lowest rates. To make the best decision possible, you must compare home insurance quotes from multiple companies. Afterwards, you'll have a better idea about what you can expect to pay, and who can give you the best rates.
References:
QuoteWizard.com LLC has made every effort to ensure that the information on this site is correct, but we cannot guarantee that it is free of inaccuracies, errors, or omissions. All content and services provided on or through this site are provided "as is" and "as available" for use. QuoteWizard.com LLC makes no representations or warranties of any kind, express or implied, as to the operation of this site or to the information, content, materials, or products included on this site. You expressly agree that your use of this site is at your sole risk.