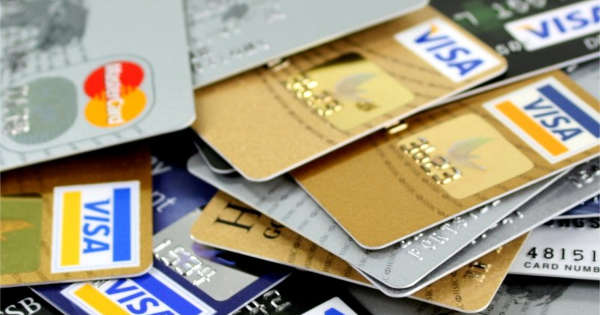 You may think companies only use your credit score when you apply for a loan or a new credit card. But according to FICO, around 85 percent of insurance companies look at credit-based scores when calculating homeowners' rates. Despite this, most homebuyers are unaware this score is a factor in deciding how much they pay for a policy.
A low credit-based insurance score can greatly increase your rates. Insurance Journal reported in 2014 that people with bad credit paid 91 percent more for homeowners insurance than those with an excellent score. People with average credit also paid significantly more than those with great credit, at 29 percent.
According to Michelle Black, credit expert at Hope4USA.com, credit-based insurance scores vary from company to company. What they consider good, average, and bad credit also varies. For instance, Black shares that this is how LexisNexis Property Insurance Scores views the following ranges:
Good: 776 to 997
Average: 626 to 775
Below Average: 501 to 625
Less Desirable: Under 500
The credit score insurance controversy
Companies started using credit-based insurance scores in the 1990s. They did this because they found a correlation between these scores and a person's risk level. Insurers believe they help predict how likely you are to file a claim or how often you'll file a claim.
Even though insurance scores are now widely used, many people see the practice as controversial and unfair. Those against it think it discriminates against people who have lost a job or fallen ill through no fault of their own.
Others may have less than stellar credit for reasons that have nothing to do with their ability to pay bills on time. For example, some people open several credit cards to receive perks like discounts or frequent flyer miles.  
Many opponents of this practice also believe it targets minorities and low-income communities.
On the other hand, some studies suggest policyholders can benefit from insurance companies using these scores.
What factors determine your credit rating
Although credit-based insurance scores are similar to your standard credit score, they also differ slightly. Insurance scores only look at some of the factors used to create traditional credit scores. Also, insurance scores sometimes weigh those factors differently than standard scores.
Black explains, "credit-based insurance scores are different from the FICO scores your mortgage lender or auto lender might pull. Credit-based insurance scores are designed to consider factors which can be found on your credit reports, plus factors from your previously filed insurance claims."
Two of the factors companies consider to produce your insurance score are payment history and hard inquiries.
Hard inquiries are ones that involve a possible lender, such as when you apply for a credit card or car loan. Luckily, credit bureaus won't punish you for shopping around for a better rate. As long as you make all of your inquiries within a 45-day period when shopping around for a mortgage, student loan, or apartment, all of your inquiries will be treated as one.
Here are some of the other factors your insurer may review:
Debt
How long you've had your credit accounts
Credit card limits
The three credit bureaus determine these scores differently. One may weigh payment history as 40 percent of the score, and another only 30 percent. Something that won't be a factor is personal details like your gender.
Your insurance score "differs from a traditional credit score because the company does not factor in your employment history, your earnings history, your gender, or a good bit of other personal information," says David Bakke, contributor at Money Crashers. "It's a lot more limited compared to the criteria for establishing a general credit score."
What to do if you have a low credit score
Want to know if your insurance company used your credit report? Simply contact your agent and ask.
You don't need to take this step if your credit report negatively impacted your insurance rate. Why? Thanks to the Fair Credit Reporting Act Adverse Action Notification, consumers have to be alerted if their credit report results in an adverse action. So if your score raises your premium or causes you to lose coverage, your insurer has to let you know.
One time you definitely want to talk with your agent: if you think you pay a lot for your homeowners coverage. This should help you find out what you need to do to bring that amount down. Here are a few examples:
Improve your credit score
Even simple changes can drastically improve your rating. Following the steps below will not only improve your insurance score, it will positively impact your traditional credit score as well.
It's in your best interest to keep your credit score as high as possible. After all, the better it is, the easier it'll be for you to get a loan, among other things.
According to Brian Diez, CEO at howtofixmycredit.com, one way to improve your score is to get a handle of your debt utilization. Debt utilization refers to how much of your credit limit you're using. Credit Karma recommends you keep this amount to 30 percent or less.
Another item to check regarding your credit is whether or not your credit limit is reporting. Some cards may not report a credit limit if a credit bureau runs a background check. This means that since your credit limit is left blank, your utilization rate could be affected negatively. This is because only reports with a known credit limit are generally used when figuring out this rate.
Below are several more steps Diez shared that can raise your score in about 30 days.
Inquiries--Remove unauthorized inquiries.
Credit mix--Try to maintain four credit cards from major lenders like Chase and Capitol One in addition to two retail cards, two loans, and a mortgage. This seems to be the ideal ratio for 800-plus scores. Secured cards and credit-builder loan programs work for those starting out.
Payment history--Pay on time, dispute any item you're not completely sure is accurate, request a lender waive a one-time mistake, [and] request an account be re-aged if there was a hardship. 
"Paying down your credit cards to zero—and keeping your balances paid off in full monthly—is your best plan," Black adds. "Even if you cannot afford to eliminate all of your credit card debt in one fell swoop, remember that every time you pay your balances down around 10 percent you are very likely to see at least some positive movement in your credit scores."
Keep an eye on your credit
A lot of sites offer free credit reports, but many aren't actually free.
One site that lets you check your report once a year at no cost is www.annualcreditreport.com. Here, homeowners can see their score from all three of the major reporting companies. (Experian, Equifax, and TransUnion.) Luckily, doing this won't affect your score negatively.
That's good, because looking up your report is a great way to know where you stand. It also lets you make sure the information on your report is accurate. Unfortunately, errors are common in credit reports and often go unnoticed.
Know your state's laws
Using a credit report when calculating insurance rates isn't allowed in all parts of the country. In Maryland and Hawaii, it's illegal for insurers to use your score to raise your homeowners coverage.
Other states may allow the practice, but won't let insurers use your credit report as a reason to drop or deny coverage completely.
And then there's Washington, D.C. The D.C. Department of Insurance mandates that policyholders can ask their insurers to calculate a new premium every year based on their new score.
Ask for an exception
If your credit score is low because of a major life event like losing a job or a divorce, ask your agent to make an exception.
Shop around
If you feel like your insurance rates are too high due to your credit score, compare homeowners insurance rates from multiple companies to get a better deal.
Homeowners might wonder if comparing rates will affect their credit score. Fortunately, when an insurer looks at someone's credit-based insurance score, it is considered a "soft inquiry" instead of a "hard inquiry." Soft inquiries don't negatively impact your credit score.
Get home insurance quotes now from several insurers that will compete for your business.
Ask about other discounts
Another way to save on this kind of policy is to find out if you qualify for any other discounts. Most insurance providers offer multiple discounts for homeowners policies. Homeowners may receive one for things like adding safety features or upgrades.
Frequently Asked Questions
Q: How much will a bad credit score affect my homeowners insurance rates?
A: Having a low credit-based insurance score can raise your homeowners rates considerably. When compared to someone with excellent credit, someone with bad credit may pay up to four times more.
Q: How do I know if I have bad or good credit?
A: Companies vary on how they view your credit scores. For example, LexisNexis Property Insurance Scores considers those between 776 and 997 "good."
On the flip side, Bakke says most companies consider scores of 600 or below to be "bad."
Q: Can't I just refuse to let an insurance company look at my credit score?
A: This seems like a good idea in theory. But chances are, if your agent can't use your credit score (and they are legally allowed to do so), they'll just quote you a higher premium.
References:
QuoteWizard.com LLC has made every effort to ensure that the information on this site is correct, but we cannot guarantee that it is free of inaccuracies, errors, or omissions. All content and services provided on or through this site are provided "as is" and "as available" for use. QuoteWizard.com LLC makes no representations or warranties of any kind, express or implied, as to the operation of this site or to the information, content, materials, or products included on this site. You expressly agree that your use of this site is at your sole risk.