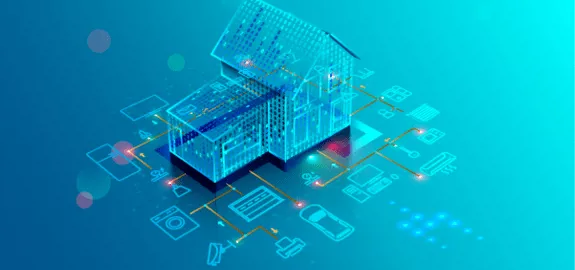 Recoverable depreciation, in home insurance terms, is the dollar value deducted from a covered item due to factors such as age that you can recoup after making a claim. With non-recoverable depreciation, older items have less of a claim payout, since depreciation is taken into account.
With recoverable depreciation, however, you are able to get a return on the claim money that would otherwise be eaten by depreciation. Recoverable depreciation is usually a feature of replacement cost home insurance policies. Replacement cost home insurance policies pay out the full amount required to pay for repair or replacement of a covered item. Actual cash value (ACV) policies will factor in depreciation into the claim payout.
This article will cover:
What is depreciation?
Depreciation is how much your home or belongings covered by your home insurance policy have decreased in value since their time of purchase.
Factors that often figure into depreciation include:
Age
The condition of the item in question
How obsolete the item is
Home insurers calculate depreciation by estimating the lifespan of the item. They then reduce its value by a fraction yearly down to zero. For example, a three-year old water heater with a ten-year life span would be worth 70% of its replacement cost if depreciation was factored in.
Recoverable vs. non-recoverable depreciation
Recoverable depreciation is the dollar amount that can be recouped from your home insurer after you file your claim. With home insurance policies that allow for recoverable depreciation, claims are usually paid out in two parts.
The first payment is made after you file the claim. This first payment is often the covered items replacement cost minus any depreciation and your deductible. After you've made the replacement purchase and provide the receipt, your home insurance provider pays you the amount subtracted for depreciation.
Non-recoverable depreciation, as the name implies, is the amount of your claim subtracted due to depreciation that you can reclaim. How much depreciation can affect your claim amount primarily depends on if your homeowners insurance policy pays out at replacement cost or ACV.
Where the value of recoverable depreciation can be seen is with expensive parts of your home such as your roof. For example, say you have an five-year old roof with a 20-year life expectancy that would cost $8,000 to replace. Due to depreciation, your roof would be valued at $6,000.
After you submit your claim for covered damage, your home insurance company would cut you a check for $6,000 (the roofs current value) minus your deductible. After you complete the repairs and submit your receipts, your insurer would reimburse you the recoverable depreciation of $2,000.
Replacement cost vs. actual cash value
Home insurance policies pay out in two ways: at replacement cost or actual cash value (ACV). Replacement cost policies will pay the dollar amount (up to your policy limit) required to repair or replace your covered item with recoverable depreciation. As an example, if your six-year old computer was destroyed in a fire, your home insurer would replace it with a comparable computer.
Actual cash value pays out on a claim with depreciation figured into reimbursement. If the six-year old computer referenced above was covered by an ACV policy, recoverable depreciation would not be part of your claim payout. You would get reimbursed what it is worth today. This probably wouldn't be enough to buy a new computer.
You should know that some items are only covered at ACV. Property that is obsolete or irreplaceable by its nature, such as works of art, tend to be covered at ACV. If you have collections of unique art or antiques, you'll want to consider getting a floater policy that would cover such valuables at their appraised value.
Recoverable depreciation deductible
Depending on how depreciation affects your policy, your deductible may not make it worthwhile to file a claim in the first place. For example, say you have a four-year old entertainment center with an estimated ten-year life expectancy that was purchased for $3,000, and you have $500 home insurance deductible:
With an ACV policy: The depreciated value of the system would be $1,800. Then subtracting $500 your deductible from that amount, you would receive $1,300 payout on your claim.
With a replacement cost policy: You would probably receive $1,800 minus your $500 deductible to help purchase the replacement. After you submit the receipt of purchase or work done, you receive the remaining $1,200. This would give you a grand total payout of $2,500.
Not only does this show the payout difference between an ACV and a replacement cost policy, but it also gives you an idea of if it's actually worth it to submit a claim. Any home insurance claim you file will probably result in a premium increase. You'll want to consider if what you'd be getting back is worth what you pay in deductible and future premium increases.
How to recover depreciation on a home insurance claim
The process of recovering the claim money held for depreciation is fairly straightforward:
Initiate the claim process with your home insurance provider.
An adjuster will come out to assess the damage and estimate both the ACV and replacement cost of the damaged property.
If the item in question is covered by your home insurance, you will receive a check from your insurer for the estimated depreciated value of the item.
Have the damage repaired or replaced. Keep all receipts of the work done.
Submit the receipts to your home insurance company.
Your insurer will cut a check for the recoverable depreciation amount. Your policy deductible will probably be subtracted from this second payment.
Keep in mind that if you find a replacement item at a lower price, your claim payout will reflect the lower priced item.
References:
QuoteWizard.com LLC has made every effort to ensure that the information on this site is correct, but we cannot guarantee that it is free of inaccuracies, errors, or omissions. All content and services provided on or through this site are provided "as is" and "as available" for use. QuoteWizard.com LLC makes no representations or warranties of any kind, express or implied, as to the operation of this site or to the information, content, materials, or products included on this site. You expressly agree that your use of this site is at your sole risk.