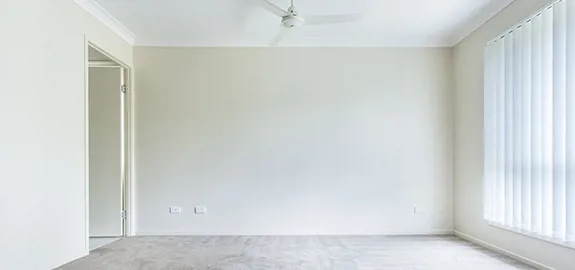 If your house is unoccupied for an extended period of time, there is a greater chance of unreported damage occurring. As such, home insurance companies usually won't pay out on claims on houses that are uninhabited for at least a month. Houses left unattended for long lengths of time may present many high-risk threats for home insurers. These include security threats and response time to problems.
That's where unoccupied home or vacant home insurance comes in. Home insurers offer these insurance types to provide coverage for houses left uninhabited for a while. Unoccupied home insurance and vacant home insurance have different definitions and cover different levels of risk. There are also cost differences between the two policy types due to the threats involved.
This article will cover:
Why are unoccupied or vacant home insurance important?
A lot can go wrong in a home when nobody is living in it. Thieves are attracted to houses where there's little risk of running into occupants. This may not sound like much of a threat if you have no personal property inside the home. However, insurers still would have to pay out for any damage done due to thieves breaking and entering.
The inability to stop a problem before it does too much damage is another reason home insurers are concerned about uninhabited houses. If someone is living in a house when a fire starts, the chances of containing the fire and reducing the damage quickly are greater. No occupants mean no one to call the fire department.
The chance of a claim on an uninhabited house is higher than that of an inhabited house. As such, home insurance companies usually will not honor any claims made if no one has lived in the house for 30 to 60 days (depending on the insurer and policy type) or more. Should you have a rental property that's currently vacant or a home you're trying to sell, this may put you at risk.
Unoccupied home insurance and vacant home insurance are in place to protect your property against problems that standard home insurance, also known as a HO-3 policy, will not cover. These policy types provide coverage while no one is living in the house.
The definitions of unoccupied and vacant home
It may seem like having different definitions for "unoccupied" and "vacant" is splitting hairs. However, the differences between the two are great. To put it simply, an unoccupied home can be lived in today. A vacant property needs some prep work before it's livable, be that moving in furniture or finishing a renovation. Vacant home insurance has some limitations of coverage as well.
Unoccupied homes
If the house is empty but utilities are turned on, appliances are operational and furniture is moved in, then home insurers consider the house unoccupied instead of vacant. Examples of an unoccupied home include a house you're away from due to:
Extended work travel
Hospitalization
Going on vacation
Vacant homes
Vacant homes contain no personal property and the utilities are turned off. Prime examples of a vacant home include:
Rental properties with no current tenants
A house you have on the market to sell
Between the two, vacant homes are considered the higher home insurance risk. With an unoccupied home, claims are usually filed sooner and less damage needs to be paid out.
You should also be aware that coverage for a vacant property is more restricted than with a HO-3 policy. Fire and wind damage are usually covered by a vacant home insurance policy. However, water damage from burst pipes, broken windows and vandalism normally aren't. Be sure to talk with your home insurer about what is specifically covered with their vacant home policy.
Do I need insurance for a vacant or unoccupied home?
If you have a house that is going to be vacant or unoccupied for any of the above reasons for a month or more, look into getting the right uninhabited home insurance for it.
Talk with your home insurance company. Find out how long the house can be unoccupied before they no longer honor claims under your HO-3 policy. If the house will be empty for anywhere near that time frame, you will want to have the correct coverage in place.
Cost of insurance for an unoccupied home vs. a vacant home
There is a significant price difference between the two types of uninhabited home insurance coverage. Usually you can get coverage for an unoccupied home as an add-on to your HO-3 policy. An unoccupied homeowners endorsement tends to run about $100 yearly.
Vacant home coverage is a much different story. Be prepared to pay 50% more than standard home insurance for the same property if it were occupied. If your home insurance premium is $1,500 yearly, add an extra $750 onto that amount. That will give you a basic idea of how much a vacant home policy will run you.
This base estimate for uninhabited home coverage can further be affected by the following factors:
The duration of the house's uninhabited period
What security systems are in place
Where the house is located
Whether or not the home is being renovated
Insurance for uninhabited homes is available either as a completely separate home policy or added on as an endorsement. The separate policy tends to be the best option. You won't have to pay for your HO-3 policy while the separate policy is in effect. If you go with the endorsement option, the cost of the add-on must be paid with your regular HO-3 premium.
Vacant home insurance premiums are typically paid in total for a year. Fortunately, it's typically a prorated amount. If the house is only empty for six months, you should be able to get a refund on the unused six months of payment.
QuoteWizard.com LLC has made every effort to ensure that the information on this site is correct, but we cannot guarantee that it is free of inaccuracies, errors, or omissions. All content and services provided on or through this site are provided "as is" and "as available" for use. QuoteWizard.com LLC makes no representations or warranties of any kind, express or implied, as to the operation of this site or to the information, content, materials, or products included on this site. You expressly agree that your use of this site is at your sole risk.