Identity Theft Insurance Coverage
Identity theft is a growing risk in our increasingly digital society. Learn how adding identity theft insurance coverage to your homeowners policy can reduce your risk.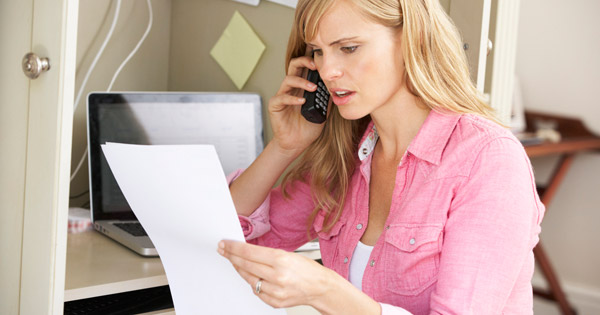 What Is Identity Theft?
Identity theft is the act of falsifying information to appear like an individual is someone else. Typically, a criminal will use personal information they have illegally obtained about an individual to make purchases or take out loans for substantial amounts of money. Other times, the information could be sold to unscrupulous third parties, who will use it to further attack the victim with other schemes and targeted crimes.
Penalties for identity theft vary from state to state, but in most cases they are severe. States like Alabama consider ID theft a serious crime, treating it like a felony in all instances. Other states enforce minimum sentences for people convicted of identity theft or stealing data.
Another form of identity theft occurs as the result of hacking. Personal information is stored in databases on web servers for bill payment, online banking or other financial services, but even social media websites or email accounts can contain enough information to procure funds illegally. Many of the largest recent instances of data theft have been the result of hackers breaking into systems of large retailers or businesses.
Robert Siciliano, personal security and Identity theft expert says, "many of the largest recent instances of data theft have been the result of hackers breaking into systems of large retailers or businesses."
Unfortunately, most perpetrators of identity theft are never caught. Several large data breaches have appeared in the news lately with little idea of who the culprits were. Some experts even suggest that finding the criminal is not worth the effort. Instead, identifying how the breach occurred and how to prevent a similar attempt in the future are more practical uses of time and effort. Ultimately it's about taking steps to prevent and recover from ID theft.
How Common Is Identity Theft?
Instances of identity theft have risen astronomically in just a few short years. 2014 alone saw over 10 million cases of ID theft reported in the US, which makes it the most frequent consumer complaint in the entire country. Large data breaches — where thousands or millions of individuals' data is hacked into at once — have risen almost 20 percent from 2013 to 2014.
A U.S. Justice Department Report on cyber-crimes from December 2013 noted that as many as 34.2 million American adults have been the victim of an identity theft-related crime. This number of people represents 14 percent of Americans 17 and older.
In the news, one can see evidence of the danger these hacks present. Major retailers like Target and Home Depot have experienced disastrous breaches exposing millions of customers' debit card data.
One medical company saw a breach that they then tried to keep a secret from their customers, who had already been guaranteed information protection as a component of their paid services. Within days, email scams had reached the accounts of the clients, alerting them that sensitive information had been stolen. The case is currently being fought in an enormous class-action lawsuit involving multiple states.
The Sony hacks reported last year were similarly problematic. In addition to leaked emails and threats about a particular movie release, the names, addresses, social security numbers and even medical information of hundreds of thousands of Sony employees were made publicly available.
Moving into the future, the risks of identity theft will only increase. RFID enabled credit cards can be easily "skimmed". NFC technology linking smart phones to bank and credit card accounts could be hacked.
What Can Identity Theft Insurance Do for Me?
Consumers are generally protected from the direct financial costs of identity theft. Many states impose a maximum of $50 personal liability for activities like unauthorized credit card purchases or loan transactions.
However, this protection is hardly enough. Only rarely can instances of fraud be cut and dry. Many financial institutions require rigorous documentation of the level of theft and the protective steps taken by the victim. Proving the extent of a claim can be a costly process unto itself. Photocopies must be made, time must be spent that could be used more productively and often the services of an attorney end up being necessary.
Other times, the costs of a data breach can be less direct. Using the medical company as an example, the victims have received little to no compensation for the negligence of the company. Anyone who wants their rightful settlement must engage in a costly legal battle before they will see a cent in compensation.
The credit scores of consumers harmed by ID theft can be difficult to repair. Some victims of identity theft spend months or even years trying to undo the damage. With a weakened credit report, they can have trouble opening up new lines of credit, being approved for loans and they may see an increase in their car and home insurance premiums. Since many leasing companies and employers are also using credit scores now in the screening process, someone who has had their information stolen may even have trouble finding a job and a place to live.
These incidents are becoming harder and harder to resolve as time goes on. Identity theft used to take an average of 150 hours to settle, but it now takes two or three times that long. Most of the phone calls and clerical issues have to be dealt with during regular business hours, which is a major inconvenience for victims with full time jobs.
Identity theft insurance can pay for costs related to reclaiming your identity or lost funds. Any struggles you have to repair your credit or legally prove your loss will be covered as a part of the policy. Those with coverage are reimbursed for these costs, including lost wages and, if necessary, attorney's fees.
What Should an Identity Theft Policy Include?
Review your homeowners insurance policy to see if identity theft is a component. Even if this is the case, you can often extend or modify the coverage to fit your needs. Adding an identity theft policy separately can cost as little as $25 to $60 a year depending on the company.
When looking for a policy with identity theft coverage, keep an eye out for relevant details. For instance, many policies have coverage limits up to $10,000 - $15,000. You can often increase this limit at the expense of a higher premium. You can also adjust your deductible to suit your needs and offset some costs.
Keep in mind that an ID theft insurance policy will not guarantee you recovering your funds in any way. Instead, a claim is filed to cover the costs of the act of recovery itself. Even then, there are limitations. For instance, to claim lost wages as a result of taking off of work you must be on unpaid leave. Other times, certain legal actions are not covered as a result of the policy.
Review your terms carefully and ask a representative for the specific details of exceptions and coverage limits. Always be sure to talk to an agent to find out how your carrier handles this important issue.
With new technology comes new risks and responsibilities. The costs of fraud and hacks will likely take an increasing toll on our society as we move forward into all-digital forms of record keeping.
Compare home insurance quotes with identity theft coverage from top companies to get the lowest rates.
References:
QuoteWizard.com LLC has made every effort to ensure that the information on this site is correct, but we cannot guarantee that it is free of inaccuracies, errors, or omissions. All content and services provided on or through this site are provided "as is" and "as available" for use. QuoteWizard.com LLC makes no representations or warranties of any kind, express or implied, as to the operation of this site or to the information, content, materials, or products included on this site. You expressly agree that your use of this site is at your sole risk.