Identity Theft Insurance Basics: How to Get It, What It Does
If you have the misfortune of having your identity stolen, identity theft insurance can assist you in paying to fix it.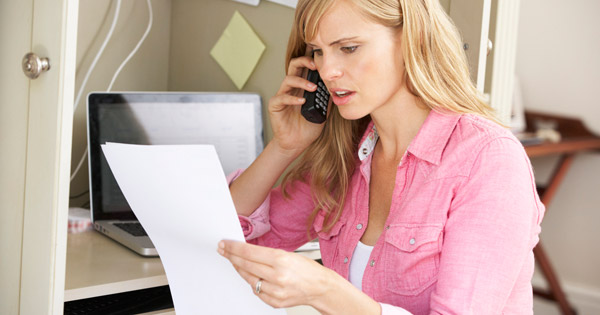 If you are the victim of identity theft, getting your credit history and reputation back to a healthy level can consume time and money. Regardless of the amount of money lost through the identity theft itself, the cost to correct the damage to your credit record afterwards could be even more.
Identity theft protection insurance can help handle the costs of repairing your identity should someone steal it. It doesn't typically help to recover money or assets lost through identity theft, but it may help get your life back on track afterwards.
This article will cover:
What is identity theft insurance?
Identity theft insurance covers the expenses that can accrue from repairing damages to your financial and personal history after being a victim of identity theft.
While standard home insurance doesn't cover identity theft, you can usually purchase it as an add-on rider if it isn't part of your home insurance policy. Many renters insurance providers also offer identity theft insurance riders for similar coverage.
What does identity theft insurance cover?
Identity theft insurance primarily focuses on reimbursement of fees that can arise after identity theft. This includes:
Identity and credit score repair costs.
Administrative and legal fees.
Government ID document replacement.
Notary and certified mail fees connected to credit repair.
Identity theft insurance may also offer the services of a fraud specialist and credit restoration services.
Identity theft coverage limits can be anywhere from $10,000 to $1 million, but most limits range from $10,000 to $15,000 on average, according to the NAIC.
Be aware that identity theft insurance typically doesn't help recover assets stolen through identity theft. ID theft insurance usually only applies to fees associated with identity theft repair.
How to get identity theft insurance
You have some options to get ID theft insurance:
Check if identity theft coverage is part of your renters or home insurance policy.
Talk with your home insurance provider to see if identity theft insurance is available as an endorsement add-on.
Purchase identity theft insurance through credit bureaus and identity theft protection companies.
Identity theft insurance is also available through many credit card providers and financial institutions, like banks and credit unions, but their coverage may be limited to unauthorized transactions.
How much does identity theft insurance cost?
ID theft coverage can usually be added to your home insurance policy for an average of $25 to $60 a year according to the NAIC. This price may vary if you have a deductible. Deductibles for identity theft insurance are usually around $500.
Is identity theft insurance worth it?
Identity theft protection insurance is not perfect, but can be a great service if you have the misfortune of having your identity stolen. Without it, getting your credit history back to normal may cost a lot. Statistically, most identity thieves are not caught. This leaves the initiative to protect yourself up to you.
For all the progress that has been made in stopping identity theft, it is still a significant threat. According to Javelin's 2019 Identity Fraud Study, ID theft decreased from 16.7 million in 2017 to 14.4 million in 2018, but out-of-pocket fraud costs to victims more than doubled to $1.7 billion from 2016 to 2018.
As much as the internet age has improved our lives, it has also made the jobs of identity thieves easier. Mobile phone account theft almost doubled from 380,000 cases in 2017 to nearly 680,000 in 2018, according to Javelin's study. In 2019, Capital One experienced a breach that made 100 million records available to identity thieves. And in 2017, Equifax had a breach involving the data of 147 million people, including Social Security information. It's still considered one of the worst data breaches.
One of the major dangers of identity theft is the scope of its effect. It can affect your ability to get approved for a loan or open a credit line, and bad credit leads to higher insurance rates. Poor credit history can also affect you when you apply for a job or to rent a home.
Overall, given the pervasiveness of identity theft and the long-term financial cost that can come with it, ID theft insurance is a low-cost resource that covers a lot of ground should you have the misfortune of needing it.
What to do if you're the victim of identity theft
In the event of identity theft, the first thing to do is check your credit score through the three main credit reporting agencies: Equifax, Experian and TransUnion. The Fair and Accurate Credit Transactions Act allows you to get a free report once a year from any of the three credit bureaus. There are other credit monitoring services available, but they tend to be more limited in capability.
Get a free ID theft and recovery plan and theft report from the Federal Trade Commission.
Dispute any and all fraudulent information in your credit reports. If you provide your creditors with an official identity theft report, debt collectors usually are prohibited from contacting you regarding theft-related debts once you send them a letter to desist.
Contact Equifax, Experian or TransUnion for a free fraud alert. You do not have to apply for an alert with all three agencies. If you notify one of them, they will alert the other two. A fraud alert can be active for up to seven years.
Place a credit freeze. As of September 2018, consumers are allowed to freeze and unfreeze their credit reports at no cost. Freezing your credit report prevents anyone, including you, from accessing your credit reports. This can help prevent identity thieves from opening false accounts in your name.
QuoteWizard.com LLC has made every effort to ensure that the information on this site is correct, but we cannot guarantee that it is free of inaccuracies, errors, or omissions. All content and services provided on or through this site are provided "as is" and "as available" for use. QuoteWizard.com LLC makes no representations or warranties of any kind, express or implied, as to the operation of this site or to the information, content, materials, or products included on this site. You expressly agree that your use of this site is at your sole risk.