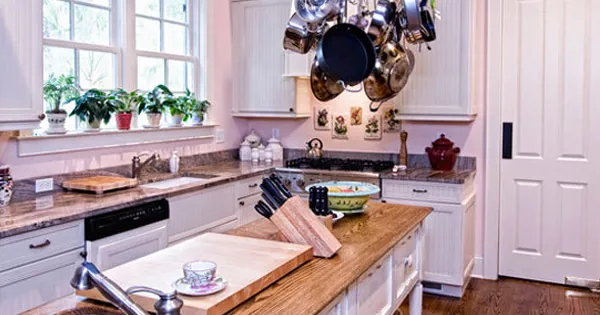 Whether you find better home insurance coverage, a better rate or any other number of reasons, you may find it's time to cancel your policy. There are pros and cons to cancelling your policy to find a new one. On one hand, you could find a much better home insurance policy for your needs. On the other hand, you could find yourself with inadequate home insurance coverage or, if you time it wrong, no coverage when you need it.
If you find yourself in a position where you want to cancel your current homeowners insurance policy, there are clear steps you can take that may give you your best chances of coming out ahead. This guide is designed to help with that. It includes:
Reasons to cancel your homeowners insurance
Cancelling your home insurance isn't a decision that should be taken lightly. While there are many attractive reasons for cancelling a current policy, it's good to keep in mind that your new policy will be in place probably for at least a year. You could change it again during the course of that time, but there will more than likely be penalties involved, and home insurance providers tend to take a dim view of homeowners who change companies too frequently.
The most common reasons why homeowners cancel their insurance policies are:
You're looking for better rates
Is your premium higher than average home insurance rates? Comparing home insurance quotes on an annual basis is a good habit to get into, as providers often change their rates in order to stay competitive in the market. If you are able to find the coverage you need at a lower price than what you're currently paying, then it might be time for a change.
You find better discounts
Home insurance discounts are a big way for providers to get and keep policyholders. Many homeowners insurance companies offer a wide array of discounts that can be tailored to your policy needs, potentially saving you a considerable amount of money. If your home insurance provider doesn't provide many discounts that you qualify for, cancelling your current policy and finding one with better discounts isn't a bad idea.
You had a bad claim experience
If you have a bad experience with your current home insurance company with a claim, looking for a new provider is a logical response. If claim satisfaction and service is a key reason for cancelling your home insurance policy, a little research can help you find which other home insurance providers have good customer service track records.
If you're looking for resources to check the customer satisfaction ratings of different home insurers, J.D. Power compiles an annual home insurance customer satisfaction study. Also, the National Association of Insurance Commissioners study and compile Complaint Index statistics.
You need better coverage
Not all home insurance companies provide equal coverage. If you need more home insurance coverage, that can be a reason to find a better policy. Before cancelling your home insurance policy, look at the various policies available to you and see how their rates work with your budget.
You're selling your home
This is probably the most clear-cut reason to cancel your home insurance policy. If you've sold your home, the new owners will need to get home insurance of their own.
The risks of cancelling your home insurance
While there are advantages to cancelling your home insurance policy and finding a new one, it isn't a no-risk situation. There are cons that can occur if not approached correctly:
Lack of coverage: When cancelling a home insurance policy, it is of the utmost importance that your new policy picks up as soon as the old one expires to avoid a lapse in coverage. It may also cause problems with your mortgage lender if you use one, as they normally require constant home insurance coverage.
Loss of discounts: Before going with a new home insurance policy with a better rate, make sure you're also getting the perks you're used to, or are at least aware of what you're giving up. If you unknowingly give up a benefit of your current home insurance that is of value to you, a lower price may not be worth it.
Getting worse coverage: While policy cost is definitely a factor in your home insurance decisions, it is not the highest priority. Savings on your rate won't be worth much if you're paying for subpar home insurance. Make sure you're getting quality home insurance coverage for the price before you make a change.
How to cancel your homeowners insurance policy
If you decide to cancel your homeowners insurance policy, there are steps that you can take to make sure it's done safely:
Get your new homeowners insurance first
Making sure that your new home insurance policy is in place before you cancel your current one is vitally important. This ensures that you maintain your home insurance coverage at all times, for both your own financial safety and to maintain contract agreements with your mortgage lender, if you use one.
Contact your current home insurance provider
Call your homeowners insurance company to let them know you're cancelling your policy with them. Do this no earlier than your new homeowners insurance policy start date. You'll want to include:
Your full name
Phone number
Home insurance policy number
Address of the insured home
An explicit statement of policy cancellation with the termination date
If you're selling the home, include a mailing address to send any premium refunds to
You may receive a prorated refund check if you prepaid your premium for the year. Due to cancellation, your policy may be "short rated". This means that a penalty may be deducted from your refund for not carrying your policy for its duration. If your short rate equals more than 10% of your homeowners insurance premium, it is advisable to hold off on cancelling your policy until its expiration date. You can avoid penalties altogether that way.
Notify your mortgage or bank lender
Your lender will need to know who your new home insurer is, along with your new policy number, in order to keep your escrow account up to date and the monthly home insurance payments going to the correct insurer. This will help avoid late fees and home insurance policy cancellation.
QuoteWizard.com LLC has made every effort to ensure that the information on this site is correct, but we cannot guarantee that it is free of inaccuracies, errors, or omissions. All content and services provided on or through this site are provided "as is" and "as available" for use. QuoteWizard.com LLC makes no representations or warranties of any kind, express or implied, as to the operation of this site or to the information, content, materials, or products included on this site. You expressly agree that your use of this site is at your sole risk.