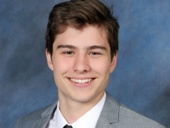 Samuel Gilbert
Insurance Analyst
Sam is a research analyst at QuoteWizard, specializing in homeowners and renters insurance. He formerly worked in education, giving him an appreciation for clarity and accuracy in his presentation of complex topics. Sam also emphasizes rigorous analysis in his work, having held positions in medical and physics research. He holds a dual degree in Physics and German Studies from Vassar College.
Articles By Samuel
American Modern Insurance Review: What to Know About the Specialty Insurer
American Modern offers insurance even if you don't qualify for traditional coverage, but it won't come cheap.
Security First Home Insurance Review: Fair Rates but Frequent Complaints
Security First offers reasonable home insurance premiums in Florida, but has only average customer satisfaction.
Kin Insurance Review: Our Rating of a Cheap Online-Only Insurer
Kin uses technology to offer cheap home insurance premiums, but has limited regional availability and bundling opportunities.
The Best Renters Insurance Companies
Renters insurance should balance coverage, affordability and customer service. Here are our picks for the best companies.
Is Renters Insurance Worth It? Here's Why We Think So.
Renters insurance provides valuable coverage at a low price. This is why we think all tenants should consider getting it.
How to Cancel Your Renters Insurance Policy
Cancelling your renters insurance policy anytime is easy, but there are a few things you should know beforehand.
Actual Cash Value vs. Replacement Cost Renters Insurance
Your renters insurance will cover your belongings at actual cash value or replacement cost. Here's the difference, and how to choose the right policy for you.
How ISO Fire Ratings Affect Your Home Insurance
ISO ratings measure a community's fire preparedness in the case of emergency, which can affect your home insurance rates.
Flood Zone Insurance: How Location Affects Your Rates
Flood zones play a big role in deciding your flood insurance cost. Here's how to learn your zone and estimate your rates
Home Insurance Discount for Security Systems: What to Know Before Buying
Alarm systems can earn you a discount on your homeowners insurance, but the upfront cost may outweigh the benefits.
Flood Insurance in Houston
Flood insurance costs less than $600 a year on average in Houston. Here's what to know about coverage and where to buy it.
Mortgage Insurance vs. Homeowners Insurance: How They're Different
Homeowners insurance protects you and your home, while mortgage insurance protects lenders from borrower default.
Private Flood Insurance: A Good Alternative to NFIP?
Private flood insurance can be a great alternative to NFIP policies. Here's everything you need to know about it.
Does Homeowners Insurance Cover Dog Bites?
All dogs can bite, regardless of breed and temperament. Here's what dog owners should know about the coverage home insurance provides.
How Much Does Condo Insurance Cost?
Based on our research, condo insurance costs $488 a year on average, but rates vary depending on your location and coverage amount.
What Is Hazard Insurance and How Is It Different From Home Insurance?
Hazard insurance covers the structure of your home, and mortgage lenders often require it as a condition of your home loan.
Is Homeowners Insurance Tax Deductible?
Homeowners insurance is not tax deductible if you only use your house as a residence. But if you have a home office or business, you can get tax breaks.
Loss of Use Coverage: What Is It and What Does It Cover?
If you find yourself unable to remain in your home after a disaster, loss of use coverage can help pay your additional expenses.
Homeowners Insurance for Mobile and Manufactured Homes
Mobile home insurance protects your investment, but it can be tough to get coverage for older homes. Here are the basics.
What is Personal Liability Coverage?
Personal liability insurance is part of homeowners insurance and can cover property damage and bodily injury if you are found responsible.
Creating a Home Inventory List for Homeowners Insurance
A home inventory makes it easier to file homeowners insurance claims and can help you find gaps in your coverage.
What Does Homeowners Insurance Cover?
Homeowners insurance protects you, your home and your family. Coverage can help you recover if the things important to you are damaged.
Cheap Used Car Insurance
Insurance for used cars isn't always cheaper than for new cars, and you have to have insurance before driving.
Cheap Car Insurance for College Students
Find out how college students and their parents can keep car insurance premiums low.
What Does Car Insurance Cover?
Auto insurance coverage depends on your specific policy, and can help you recover physically and financially after an accident.