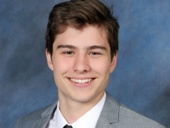 Samuel Gilbert
Insurance Analyst
Sam is a research analyst at QuoteWizard, specializing in homeowners and renters insurance. He formerly worked in education, giving him an appreciation for clarity and accuracy in his presentation of complex topics. Sam also emphasizes rigorous analysis in his work, having held positions in medical and physics research. He holds a dual degree in Physics and German Studies from Vassar College.
Articles By Samuel
Homeowners Insurance Liability Coverage
Personal liability insurance can cover property damage and bodily injury when you are liable. Find out if your home insurance policy protects you.
Homeowners Insurance for Mobile Homes
Mobile home insurance protects your investment, but it can be tough to get coverage for older homes. Here are the basics.
Hazard Insurance and Home Insurance
Hazard insurance covers the structure of your home, and mortgage lenders often require it as a condition of your home loan.
Best Homeowners Insurance Companies
Here is our study of the best homeowners insurance companies of 2019, including the best for home and auto bundle.
Home insurance for pit bull owners
Finding a home insurance provider that includes liability coverage for your pit bull can be difficult and expensive.
Private Flood Insurance
Private flood insurance can be a great alternative to NFIP policies. Here's everything you need to know about it.
Best condo insurance
The best condo insurance company for you will supplement your HOA's master policy. Here's how to find the right coverage.
Best Mobile Home Insurance
Choosing the best mobile home insurance company isn't easy. Here are our top four picks to help simplify the decision.
Average Cost of Flood Insurance
Here's what you need to know about the cost of flood insurance in your state or zone, and how to estimate your rates.
Flood Insurance Florida
Here's your complete guide to flood insurance for Florida homeowners: the cost, how to get a quote, and your rate map.
Home Security
Alarm systems can earn you a discount on your homeowners insurance, but the upfront cost may outweigh the benefits.
Homeowners insurance with a pool
You can add your pool to your home insurance policy, but coverage varies greatly for in-ground and above-ground pools.
How flood zones affect insurance premiums
Flood zones play a big role in deciding your flood insurance cost. Here's how to learn your zone and estimate your rates
How ISO Fire Ratings Affect Home Insurance
ISO ratings measure a community's fire preparedness in the case of emergency, which can affect your home insurance rates.
Is Renters Insurance Worth It
Renters insurance provides valuable coverage at a low price. This is why we think all tenants should consider getting it.