What are Car Insurance Scores?
If you want to get the best car insurance rate, you need a good car insurance score. Here's what that means and how you can raise your score.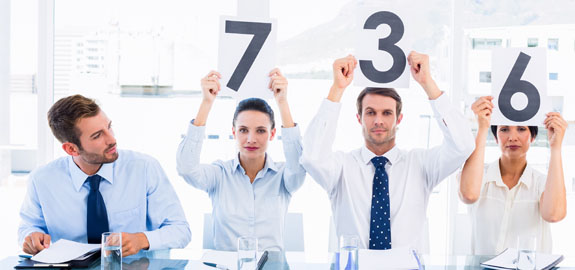 What you pay for car insurance depends on several factors. One of them is your car insurance score – or credit-based insurance score, as some call it.
What is a car insurance score? In short, it's a number that insurance companies calculate to see how likely you are to file a claim. We'll expand on that in this article. We'll also cover:
What Is a Car Insurance Score?
A car insurance score is a three-digit number that's calculated using your claims history and certain details found in your credit report. It's used to determine how likely you are to file a claim. As a result, if your score suggests you're likely to file claims down the road, insurance companies will keep that in mind when they evaluate you.
Companies look at your insurance score when deciding:
Whether or not to sell you an auto insurance policy
Which type of policy to offer you
How much to charge you for that policy
Why Do Auto Insurance Scores Matter?
These scores matter because they often determine whether you can get a policy, which kind of policy you can get, and how much you'll pay for insurance.
If you have a bad insurance score, you could face trouble finding a company that will insure you. And if they do insure you, you'll have to pay high premiums.
Are Credit Scores and Car Insurance Scores the Same Thing?
Credit scores and car insurance scores are not the same thing. They are similar, though. And companies use some of what they find in your credit report to come up with your car insurance score.
How are credit scores and insurance scores different? They're mainly different in how they're used. Financial institutions and other companies look at credit scores to figure out how likely you are to repay a loan or line of credit. Insurers look at insurance scores to figure out how likely you are to file a claim.
An insurance score takes your credit into account. Progressive's insurance score also accounts for your driving record and claims history. But this varies from insurer to insurer – not all companies include your driving and claims history into your insurance score. Your credit score, on the other hand, is only based on your financial history.
Who Determines My Insurance Score?
Three companies create the credit-based insurance scores most insurers use: the Fair Isaac Corporation (FICO), LexisNexis, and TransUnion.
Each of these companies consider different aspects of your credit report to come up with their scores.
For example, here's what FICO looks at while calculating its insurance scores:
Your payment history
Your credit history
Your outstanding debt
How recently you've applied for new lines of credit
Your current "credit mix" (like credit cards, car loans, and mortgages)
How Are Car Insurance Scores Calculated?
In general, these companies calculate your car insurance score by combining your claims history and elements of your credit report.
They don't all use the same information from your credit report, but many also look at:
Bankruptcies
Collections
Timeliness of debt repayment
Most insurance companies don't consider your driving history when calculating your insurance score. And they can't consider any of these personal details during that process either:
Age
Gender
Disability
Ethnic group
Religion
Marital status
These details won't impact your insurance credit score. But some of them may impact your insurance rate.
What's a Good Insurance Score?
You want a high auto insurance score. Anything above 700 is at least "good." Here are the car insurance score ranges FICO, LexisNexis, and TransUnion use right now:
FICO: 250 to 900
LexisNexis: 300 to 997
TransUnion: 300 to 850
How Can I Get My Car Insurance Score?
If you want to see your car insurance score, you're probably going to have to pay for it.
To see your FICO auto score, you need to pay a monthly fee of about $20. To see your LexisNexis score, you need to pay a one-time fee of around $13.
Your insurance score may be included on the adverse action notification an insurance company sends you, too. In that case, you won't have to pay anything to see it.
Is your credit score pretty high? And have you rarely, or never, filed a car insurance claim? If you, save your money here. Your insurance score should be pretty high, too.
How Can I Improve My Car Insurance Score?
The main way you can improve your car insurance score is to improve your credit score.
When your credit score goes up, so does your car insurance score.
To get your credit score up, try these tips:
If you have debt, pay it down as quickly as possible.
If you're behind on any bills, get caught up on them as quickly as possible, too.
Avoid opening any new lines of credit until your score is where you want it.
Don't file any car insurance claims for a while.
Do all the above and not only will your credit scores and credit-based insurance scores improve, but you should save money on car insurance, too.
States with No Insurance Scores
California, Hawaii, and Massachusetts currently prohibit insurance companies from using credit-based scores to determine auto policy premiums.
All other states allow insurers to use credit-based scores in this way.
Do Insurance Companies Have to Tell Me If They Use My Credit Score?
Insurance companies must notify you if reviewing your credit score causes them to deny you coverage. They also need to notify you if it causes them to charge you a rate that's higher than what they'd charge someone with an average auto insurance score.
By law, these "adverse action" notices have to list up to four reasons why your credit report prompted the insurer to not sell you a policy or to give you a premium that's higher than usual.
QuoteWizard.com LLC has made every effort to ensure that the information on this site is correct, but we cannot guarantee that it is free of inaccuracies, errors, or omissions. All content and services provided on or through this site are provided "as is" and "as available" for use. QuoteWizard.com LLC makes no representations or warranties of any kind, express or implied, as to the operation of this site or to the information, content, materials, or products included on this site. You expressly agree that your use of this site is at your sole risk.