Short-Term or Temporary Car Insurance
Can you buy temporary car insurance? Usually not, but you can cancel standard policies early. Here's all you need to know.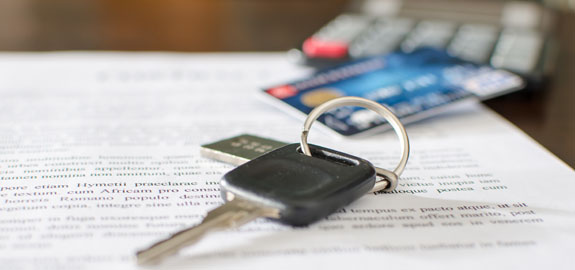 Most car insurance policies have six- or 12-month terms. Sometimes, though, you need coverage for just a month, week or day. That's where temporary car insurance comes into play.
However, temporary car insurance isn't a product you can buy from an insurance company. Most insurers don't sell auto policies with one-week or one-month terms.
That doesn't mean you can't get short-term auto insurance, though. In most cases, you have to buy and then cancel a standard car insurance policy early if you want temporary coverage.
Find out more about short-term car insurance here. You'll also learn about these and other topics:
What is temporary car insurance?
Temporary car insurance is a policy that covers you for days or weeks rather than six months or more.
Few, if any, reputable companies will sell you one-day, one-week or one-month car insurance policies, although seven-day insurance policies used to be both common and legal in Michigan. The shortest car insurance term you should expect to get now is a six-month term.
Because of this, most people who need short-term car insurance buy standard policies that they cancel when they're no longer needed.
How do I get temporary car insurance?
To get temporary car insurance, you'll probably have to start by buying a standard auto policy from an insurance company.
This policy typically has a six- or 12-month term, but you should be able to cancel it at any time. That's how many people get 30-day, seven-day or even one-day car insurance.
If you decide to go this route, try to buy a policy from an insurance company that doesn't charge cancellation fees. Otherwise, you might have to pay a fee of $25 to $50 when you cancel your coverage, or you might have to give up a percentage of your remaining premium.
Also, beware of the following if you plan to buy a car insurance policy and then cancel it early:
Many car insurance policies come with waiting periods, such as for 30 days. These policies don't become effective until after the waiting period is over. So, buying a policy with a waiting period could be a bad idea if you only want temporary car insurance — because it may not cover you in the short term.
If you don't buy another policy when your current one ends, you'll be uninsured. That's illegal in almost every state.
You'll also end up with a lapse in coverage. Having a coverage gap on your record may raise your rates when you go to buy car insurance again.
Alternatives to temporary car insurance
A lot of people who want temporary or short-term car insurance want to save money, or they don't drive much and don't need coverage that lasts six or 12 months.
If you're in either of those situations, the following plans could be a better fit for you than temporary car insurance.
Cheap liability car insurance
Is your main goal with temporary auto insurance to get cheap coverage that will save you money? If so, buy cheap liability car insurance your state requires. It'll likely only provide you with bodily injury and property damage liability protections, but it'll also cost less than liability, collision and comprehensive coverage.
Usage-based car insurance
A good option for people who are considering short-term auto insurance because they don't drive much is usage-based car insurance. Many of the most popular insurers — like Allstate, Progressive and State Farm — offer this kind of coverage, as do companies like Metromile. Even better, it might save you a lot of money. Usage-based or pay-as-you-go car insurance premiums tend to be based on a number of factors, one of which may be how much you drive. If you rarely drive, your premium payments could be low.
Non-owner car insurance
Non-owner car insurance may be a better option for you than temporary car insurance if you don't own a vehicle but borrow or rent one on a regular basis. The same is true if you use car-sharing services like Car2go or Zipcar.
How much does temporary car insurance cost?
How much you pay for temporary auto insurance depends on several factors, including the kind of policy you buy, how much coverage you want and more.
If you want cheap short-term car insurance, get a policy that provides only liability coverage. Just make sure you meet your state's minimum car insurance requirements if you go this route.
No matter what type of plan you choose, though, what you pay relies on the same factors that determine what you pay for standard coverage. Some of the factors insurance companies consider to set your car insurance rate are your:
Age
Gender
Driving record
Car make and model
Location
What if you decide to buy non-owner car insurance or usage-based car insurance? Here's what you could pay for or save on one of these policies:
Most people pay between $200 and $300 a year for non-owner car insurance.
Some insurers offer discounts as high as 50% to customers who use their usage-based auto insurance programs.
What does temporary car insurance cover?
Because temporary car insurance is typically standard car insurance you cancel early, they both cover the same things. That means short-term insurance may offer these coverage types:
Bodily injury and property damage liability
Uninsured and underinsured motorist
Medical payments
Does regular car insurance cover temporary cars?
Yes, regular or standard car insurance policies often cover temporary cars. However, it may depend on your policy and coverage types, as well as the car you drive.
For example, if you're going to drive a rental car for a while, your existing auto insurance should cover it. And if you're going to borrow a car from a friend or family member, their insurance should cover it.
Does non-owner insurance cover temporary cars?
Yes, non-owner car insurance should cover temporary vehicles, too. Just remember that the plan itself isn't temporary. Most insurers sell non-owner policies that last at least six months.
Something else to keep in mind: non-owner insurance usually only provides liability coverage, not full coverage. It won't help you if you damage the temporary car in an accident, or if it's stolen.
Does home insurance cover temporary cars?
No, homeowners insurance won't protect you while driving a temporary car. The same is true of renters insurance.
That said, your renters or home insurance policies may cover belongings that someone steals from a temporary car.
QuoteWizard.com LLC has made every effort to ensure that the information on this site is correct, but we cannot guarantee that it is free of inaccuracies, errors, or omissions. All content and services provided on or through this site are provided "as is" and "as available" for use. QuoteWizard.com LLC makes no representations or warranties of any kind, express or implied, as to the operation of this site or to the information, content, materials, or products included on this site. You expressly agree that your use of this site is at your sole risk.