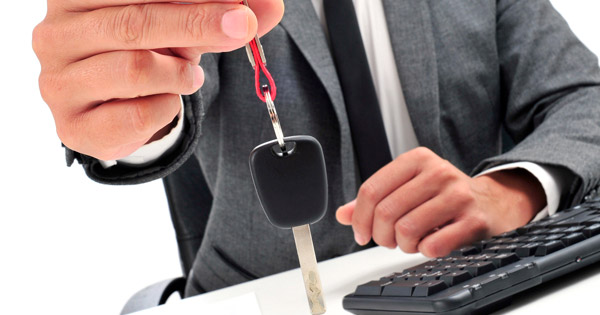 Whether you want to rent a car for a summer road trip or because your car needs repairs, you will likely have to rent a car sometime in your life. Making sure you have proper rental car insurance is key to avoiding thousands of dollars in damages.
But if you already have car insurance, is it necessary to buy extra coverage? And if you're not insured, do you need to get all the options the rental company offers?
Are you already covered?
Before buying rental car insurance, consumers should check if they already have coverage. People generally have pre-existing coverage in two places: their personal auto insurance and through a credit card.
Customers should read over their policies carefully. Better yet, consumers can call their insurance and credit card companies before they lease a car. This way they can avoid feeling pressured into buying insurance they don't need.
If you already have car insurance, you're in luck. Car insurance policies usually extend to rental cars as well. Therefore, you shouldn't need to buy additional coverage. If your policy doesn't include rental cars, consider shopping for a new policy that offers this coverage. Just compare auto insurance quotes from different insurers.
Bear in mind, most policies don't apply when leasing a car for business purposes or traveling abroad. Your regular insurance also may not extend to car sharing programs such as ZipCar.
Car sharing companies often include insurance costs in the initial fee. It is important to read their separate policies thoroughly so that you are aware of any extra charges. For example, ZipCar includes insurance with a membership contract, but also charges a $1,000 damage fee per incident. Customers can reduce this charge—sometimes completely—by buying a damage fee waiver.
Credit card companies may also offer coverage for rental cars. Keep in mind, insurance through a credit card is best used as secondary coverage.
Here are some of the credit card brands that offer insurance:
Visa
MasterCard
American Express
Discover
In order to qualify, customers usually have to:
Be the only primary renter of the car
Pay for the rental car entirely with their credit card
Turn down insurance offered by the rental car company
Whether you can receive coverage is often dependent on what type of card you have such as black, gold, or platinum. For instance, Visa offers an auto rental collision damage waiver for the following cardholders:
Visa standard credit
Rewards credit
Premium rewards
Visa offers protection against collision and theft for the actual cash value of the vehicle. The policy also states that it is a supplemental benefit. This insurance:
Only pays for damages and theft that are not covered by another party
Pays for administrative fees, loss of use charges, and towing expenses
Will not allow members to rent a car for more than 15 days in their country of residence
Will not allow members to rent a car for more than 31 days outside of their home country
Has some restrictions on the type of vehicle rented
Remember, card benefits may change. Just because you were covered last year, doesn't mean you're still eligible this year. To be safe, ask for coverage in writing before you rent a car.
Types of rental car insurance
There are multiple types of auto insurance the rental company will offer including:
Collision damage waiver Also called loss damage waiver (LDW). This coverage is not technically insurance, but "waives" or transfers the responsibility of the damaged vehicle back to the rental company. With fees up to $19 a day, the LDW often covers towing and administrative fees, as well as "loss of use" fees. "Loss of use" fees refers to the money the rental company charges while the car is being fixed and no one else can use it.
Should you buy it? Not if you have comprehensive or collision car insurance. Most policies cover damages and theft to a rental car, but may not include diminished value. Diminished value refers to the loss of an automobile's worth after an accident.
Liability insurance This coverage can cost up to $14 a day, and is required by law. It covers damages you cause to others during an accident.
Should you buy it? If you already have liability coverage on your primary car insurance, your money is best used elsewhere. If you don't own a car, consider buying a non-owner liability policy.
 Personal accident insurance: In case of injury during an accident, this policy covers medical fees. It can cost $1 to $5 a day.
Should you buy it? Don't bother if you good have health insurance or personal injury protection through your regular car insurance.
Personal effects coverage: This provides reimbursement for someone's personal property in the event of a theft. Costs generally range from $1 to $4 per day.
Should you buy it? It is not necessary if you have homeowners or renters insurance. Homeowners and renters insurance includes theft coverage even if someone steals the items outside of your home.
When to consider buying rental car insurance
Although buying rental car coverage is often redundant, there are a few exceptions. Consider buying rental car insurance:
To feel extra protected and avoid more charges such as towing expenses, administrative fees, and diminished value charges
If you removed collision or comprehensive insurance from your original policy
To avoid higher premiums from your primary insurer. You may want to pay the extra fees for a few days rather than run the risk of increasing your regular insurance premiums for years
When renting a car for business purposes
When renting a car abroad
When using a car sharing service
If you lack coverage required by law when driving in a new state
If you don't already have car insurance
If your car insurance policy doesn't extend to rental cars
Will your car insurance cover rental fees?
Many people are surprised about how much renting a car after a crash can cost. The average cost of renting a replacement car is $500.
Insurers will pay the fees to lease a car after an accident or theft if the customer has bought rental reimbursement coverage. It doesn't apply when a vehicle is in the shop for regular maintenance or when renting a car on vacation.
Adding rental reimbursement coverage is inexpensive. It usually only costs $1 or $2 more a month. This policy doesn't have a deductible, so you won't have to pay anything before getting reimbursed for your rental car.
Interested in adding this coverage to your policy? Consider shopping around first. QuoteWizard provides free quotes on car insurance from multiple companies, commitment free so that you can compare rates.
To use rental reimbursement insurance, consumers need to rent a car similar in value to the one they have insured. The insurance company may have a limit as to how much a person can spend per day or per accident. If the car you rent is higher than these limits, you will have to make up the difference.
Insurance firms will handle your rental request in two ways. They may require you to rent from an approved provider who will bill the insurer directly. Otherwise, they will have you provide the upfront costs of renting the car at the venue of your choice. Make sure to keep your receipts to submit with your refund claim.
The same rental car insurance policies apply as explained above if you rent a car through your insurer.
Frequently Asked Questions
Q: What's the best car rental insurance option for someone without any coverage?
A: At the very least, you will need to buy liability insurance from the rental company. Liability insurance is required by law in most states.
You may also want to buy collision coverage. Check with your credit card company first to see if they cover you for this type of damage.
Drivers who frequently rent or borrow cars should also consider buying a non-owners liability policy. This is also called hired automobile coverage. It protects you when you injure or damage others' property when driving a car you don't own. This insurance does not include collision coverage.
Q: Will rental claims affect my personal insurance?
A: Not if you're insured through the rental car company or another outside source. This is why some consumers buy insurance even if they're already covered.
An exception is if someone reports the accident to the police. Even then, the insurance company would only be alerted if they ran a Motor Vehicle Report. This is more likely to happen if you are looking for a new insurance company.
Q: How many people buy rental car insurance?
A: On average, 30 percent of people buy some sort of additional coverage at the rental counter.
Q: Does rental car reimbursement cover anything besides cars?
A: Yes, depending on your insurer. Some companies will also cover public transportation costs such as subway, bus, or taxi.
Q: How will my insurance company pay for my rental car if I need one after an accident?
A: Insurance companies handle rental car claims in two ways. They may have you rent from a specific company that will then bill them directly.
If you rent from another company, you will have to provide the upfront costs to rent the car. You can then submit a claim to your insurance company and have them reimburse you.
Q: Is there any reason I shouldn't get rental reimbursement coverage?
A: Since it is relatively affordable, it is generally a good idea to add it to your policy. Remember though, if a car accident is not your fault, the other person's insurer will pay for your rental costs. In this case, your rental reimbursement insurance would not be needed. Of course, it is impossible to predict the cause of any future accidents.
Also, if you have a spare car this type of insurance may not be necessary.
References:
QuoteWizard.com LLC has made every effort to ensure that the information on this site is correct, but we cannot guarantee that it is free of inaccuracies, errors, or omissions. All content and services provided on or through this site are provided "as is" and "as available" for use. QuoteWizard.com LLC makes no representations or warranties of any kind, express or implied, as to the operation of this site or to the information, content, materials, or products included on this site. You expressly agree that your use of this site is at your sole risk.