Rental Car Insurance Coverage
Avoid paying for unnecessary rental car insurance while also making sure you're covered. Find out what car insurance coverage you need to stay protected and avoid what you don't.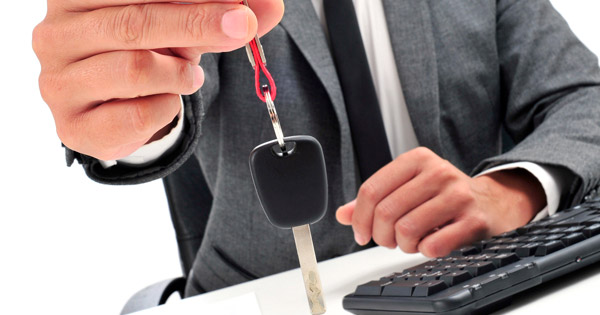 If you're renting a car, you need proper insurance. It's key to avoiding expensive repairs coming out of your own pocket.
But if you already have car insurance, do you need to buy extra coverage? Or do rental cars come with insurance? And if you don't have car insurance, can you still rent a car? This article covers all you need to know about rental car insurance coverage, including:
Does My Insurance Cover Rental Cars? Or Do I Need Rental Car Insurance?
Before buying rental car insurance, check if your current insurance covers rental cars. If you already have collision and comprehensive coverage on your personal auto insurance, your policy likely extends to rental cars. But even if your car insurance does cover rental cars, you're still responsible for paying the deductible. People generally have pre-existing coverage in two places: their personal auto insurance and through a credit card.
You will need car insurance to rent a car. In order to drive off with your rental car, you'll need at least the minimum liability insurance. If you don't have pre-existing auto insurance, you can purchase at the counter at the car rental company.
If you're unsure whether your auto insurance policy includes rental car coverage, call your insurer and credit card companies before you rent a car. Your personal policy will only cover a rental car if you're renting for personal use. If you're renting for business, check with your company about their policy for rental car insurance. That way you can avoid spending extra money on coverage you don't need.
If your policy doesn't include rental cars, consider shopping for a new policy that offers rental car coverage. Just compare auto insurance quotes from different insurers.
Should I Get Rental Car Insurance?
Although buying liability rental car coverage is the bare minimum you need, you should also consider purchasing additional coverage. There are several reasons and situations why you may want to buy rental insurance:
To feel extra protected and avoid charges such as towing expenses, administrative fees, and diminished value charges.
If you don't have collision or comprehensive insurance on your personal policy.
To avoid higher premiums from your primary insurer. You may want to pay the extra fees for a few days rather than run the risk of increasing your regular insurance premiums for years.
When renting a car for business purposes or abroad.
If you lack the minimum coverage required by law when driving in a new state.
If you don't already have car insurance, or if your policy doesn't cover rental cars.
Rental Car Liability Insurance
Liability insurance can cost up to $14 a day and is the minimum coverage level required by law. It covers damages you cause to others during an accident.
Should you buy it? If you already have liability coverage on your primary car insurance, your money is best used elsewhere. If you don't own a car, consider buying a non-owner liability policy. Or, you can purchase rental car liability insurance from the rental car company.
Rental Car Collision Insurance
A Collision Damage Waiver (CDW) is also called loss damage waiver (LDW). This coverage is not technically insurance, but "waives" or transfers the responsibility of the damaged vehicle back to the rental company. With fees up to $19 a day, the LDW often covers towing and administrative fees, as well as loss of use fees. Loss of use fees refer to the money the rental company charges while the car is being fixed and no one else can use it.
Should you buy it? Not if you have comprehensive or collision car insurance. Most policies cover damages and theft to a rental car but may not include diminished value. Diminished value refers to the loss of an automobile's worth after an accident.
Personal Accident Insurance and Personal Effects Coverage
In case of injury during an accident, personal accident insurance covers medical fees. It can cost anywhere from one to five dollars per day.
Should you buy it? Don't bother if you good have health insurance or personal injury protection through your regular car insurance.
Personal effects coverage provides reimbursement for your personal property in the event of a theft. This coverage can cost anywhere from one to four dollars daily.
Should you buy it? It's not necessary if you have homeowners or renters insurance. Homeowners and renters insurance encompass theft even if someone steals the items from outside of your home.
How Much is Rental Car Insurance?
If your existing auto insurance policy offers coverage for rental cars, you won't be paying extra when you get your rental car. However, if you need to purchase rental car insurance, you'll want to stay within your budget. Luckily, rental car insurance is cheap, costing around $10 to $30 per day for a CDW or LDW. Although that extra cost can add up quickly, totaling anywhere from $70 to $210 for the week, it may be worth the money for peace of mind on your vacation.
Credit Card Rental Car Insurance
Credit card companies may also offer coverage for rental cars. Keep in mind, insurance through a credit card is best used as secondary coverage, which means your auto insurance will pay out before your credit card rental car insurance kicks in.
Most major credit card issuers cover car rental insurance. Whether you can receive coverage depends on the type of card you have. But generally, customers must:
Be the primary renter of the car
Pay for the rental car entirely with their credit card
Turn down insurance offered by the rental car company
These policies often come with coverage restrictions. For example, one sample credit card rental insurance policy has the following stipulations: 
Only pays for damages and theft that are not covered by another party
Pays for administrative fees, loss of use charges, and towing expenses
Will not allow members to rent a car for more than 15 days in their country of residence
Will not allow members to rent a car for more than 31 days outside of their home country
Has some restrictions on the car make and model
Remember, card benefits may change. Just because you were covered last year doesn't mean you're still eligible this year. To be safe, ask for coverage in writing before you rent a car. And before you rely on rental insurance through your credit card, check with your insurance company to see what they offer. Compare the coverage and pick the one that best suits your needs.
Auto Insurance Companies That Offer Rental Car Insurance
These auto insurance companies offer rental car insurance. If you already have an auto insurance policy with one of these companies, check your coverage to see if rental car insurance is included.
GEICO
Allstate
Progressive
State Farm®
Car Rental Companies That Offer Insurance
Most major car rental companies offer insurance if you don't already have a policy that covers rental cars. These rental companies include:
QuoteWizard.com LLC has made every effort to ensure that the information on this site is correct, but we cannot guarantee that it is free of inaccuracies, errors, or omissions. All content and services provided on or through this site are provided "as is" and "as available" for use. QuoteWizard.com LLC makes no representations or warranties of any kind, express or implied, as to the operation of this site or to the information, content, materials, or products included on this site. You expressly agree that your use of this site is at your sole risk.