How Much is Insurance for a Tesla?
Teslas have higher car insurance rates than an average vehicle. Find out how much it will cost you to insure your Tesla.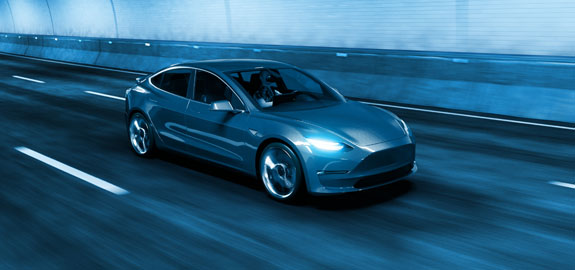 According to our research, it costs $3,203 per year to insure a Tesla on average. That cost varies based on the Tesla model you own – whether it's Model 3, S, or X. It also depends on the trim, where you live, your driving record, and your policy. Owning a Tesla is significantly more expensive than its original price tag after you factor in the steep insurance rates from high repair costs. In this article, we'll delve into:
Tesla Car Insurance Cost
So, how much is Tesla car insurance? This is what we found:
Model
Monthly Tesla Insurance Cost
Model 3
$185.21
Model S
$316.50
Model X
$299.07
We looked at rates from three top auto insurance companies in two states for each Tesla Model. These rates are for a 30-year-old male with a clean driving record, 50/100/50 coverage, and $500 deductibles for comprehensive and collision coverage in Los Angeles and Chicago.Your rates will vary based on several factors, including car model, where you live, your driving record, and more.
We found that the Model 3 is the cheapest to insure and Model S is the most expensive to insure.
Tesla Model 3 Insurance Cost
Average monthly insurance rate: $185.21
Sale price:  Starting at $36,200
Like the price tag, the Model 3 also has the lowest monthly auto insurance rates compared to other models. By comparing insurance quotes for the Model 3 in California and Illinois, we found the average monthly insurance rate for a Tesla Model 3 to cost $185.21 per month.
Tesla Model S Insurance Cost
Average monthly insurance rate:  $316.50
Sale price: Starting at $86,200
The Model S it the most expensive Tesla model to insure. Some insurance companies will not only look at the model of your Tesla, but also your car's trim. For example, a Tesla Model S 75 costs $404 per month with one insurer, whereas a Tesla S P100D costs $563 per month to insure from the same company. Tesla Model S trim options include: 75D, 100D, and P100D.
Tesla Model X Insurance Cost
Average monthly insurance rate:  $299.07
Sale price:  Starting at $88,000
If your insurance company considers trims, that rate could be higher or lower. For example, a California resident could pay $407 per month to insure a Tesla Model X 75D, and pay $517 per month for for the same coverage for a Tesla Model X P100D. A model P100D costs more than a 75D because it accelerates faster and costs more to replace, which are both factors insurance companies consider while pricing your policy. Model X trim options include: 75D, 100D, and P100D.
Best Companies for Insuring a Tesla
After comparing rates from three major auto insurance companies, Progressive was the cheapest insurance company for insuring a Tesla. However, insurance companies consider several factors like your car model and location, so rates vary.
Tesla cars are expensive to purchase and maintain, leading to high insurance premiums. Some insurance companies classify Teslas as luxury cars and give you the high rates to match. In 2017, AAA raised insurance rates on some Tesla models because of higher claim frequencies and more expensive collision losses. Whereas some insurers offer discounts for Tesla features like autosteer functionality and anti-theft technology.
InsureMyTesla is a partnership between Tesla and Liberty Mutual that offers customized insurance policies to Tesla owners. As a Tesla owner, you can still purchase insurance from any insurance company, but InsureMyTesla underwriting considers all technology and features specific to Tesla models. That doesn't guarantee InsureMyTesla will save you money – owners could get lower rates by shopping around with several insurance companies.
Why is Tesla Insurance so Expensive?
According to the NAIC, in 2016 the average auto insurance expenditure was $935.80 per year. Whereas we found that the yearly average rate to insure a Tesla is $3,203. Why is Tesla insurance so expensive?
Higher price tag
Electric cars are generally more expensive to purchase than gas cars, which makes insurance rates higher. On the flip side, some auto insurance companies offer discounts for eco-friendly cars, so be sure to shop around and compare insurance quotes from several different companies.
Costly technology
Their technology costs more to repair than gas vehicles if they're damaged in an accident. You must get your Tesla repaired at a specific, approved body shop. That means rates are significantly higher because of the training and equipment required for these shops to be Tesla-approved.
Expensive repairs
Although Teslas are involved in fewer crashes, even minor damages will cost more because the parts and technology costs more to repair. For example, most cars have steel frames, but Model S Teslas have aluminum frames, which are more expensive to repair.
Tesla insurance discounts
There are also Tesla safety features that could lead to insurance discounts depending on your auto insurance company. Anti-theft devices allow you to track your car with your phone, which could benefit your rates. You can also upgrade your Tesla with an autopilot function, which is meant to reduce crashes.
QuoteWizard.com LLC has made every effort to ensure that the information on this site is correct, but we cannot guarantee that it is free of inaccuracies, errors, or omissions. All content and services provided on or through this site are provided "as is" and "as available" for use. QuoteWizard.com LLC makes no representations or warranties of any kind, express or implied, as to the operation of this site or to the information, content, materials, or products included on this site. You expressly agree that your use of this site is at your sole risk.