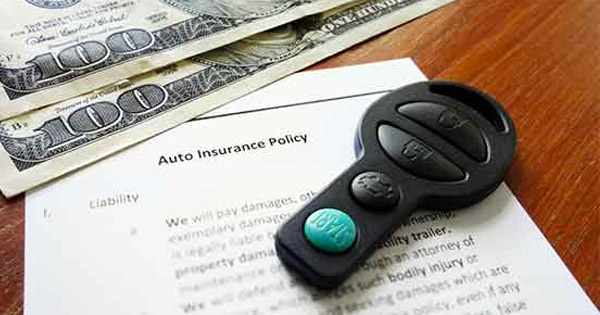 Car insurance, whether you want it or not, is an essential, legal requirement in all states except for one. It protects drivers in the event of an accident and ensures that mechanical and cosmetic repairs will be made to damaged vehicles. Additionally, car insurance covers the medical costs of car accident victims. In all but one state, car insurance is a legal requirement to drive. In New Hampshire, the one state where it is optional, drivers still must prove that they have enough money to cover damages that they may cause while driving. Car insurance is the most convenient way to do that.
These are the basic elements of any car insurance policy:
Smart Shopping
When looking for a new auto policy, it's important you compare quotes from different car insurance companies. This is because they all have their own unique methods for determining premiums. No one carrier consistently has the lowest prices. Once you've gathered quotes from multiple insurance companies, you can compare rates to get the best deal.
What type of agent should you choose?
When it comes to purchasing insurance in general, there are three ways to get it. You can get it through a direct marketing sales call center. It is a call center not filled with customer service representatives, but with licensed insurance agents. If you'd like to get to know your agent, this might not be the way you want to get a car insurance policy. These agents call and speak to hundreds of people per day and have tough sales goals to hit each day. Chances are that after you buy a policy from them, one month later, they either will not be working there anymore or won't remember your name.
Captive Insurance Agent. A captive, or exclusive insurance agent is bound by contract only to sell his employer's insurance products only. This means that if you ask them to get you a quote, they will only be able to bring one quote back to you for review. It might be a great quote, and you purchase it and everything is fine. Alternatively, it might be much higher than what you are already paying, thus, making you want to see another quote from this agent. However, she will not be able to supply you with quotes from any other carriers.
Independent Insurance Agent. An independent insurance agent works with multiple insurance carriers and has contact with them all referred to as "appointments" in the business. These appointments allow these agents to give you five, 10, 15 and more quotes for your insurance from multiple companies. This is a good way to see if the policy you have is competitive or not.
Another practice that a captive agent cannot do, but an independent and a call center agent can, is mismatch insurance policies. Let's say that you have auto, home and life insurance with your captive agent. This means that all three of these lines of business are with the same insurance company. If you mismatched your insurance policies, you could have your auto with company A, your home with company B and your life insurance with company C. Insureds often save a great deal of money this way by choosing the carrier with the lowest premiums for a given line of business. However, there still is good value in having all your lines of business with one company because you can get discounts when you "bundle" all of your policies with one carrier.
Simplified Car Insurance Glossary
Insurance Term

Meaning
Insured

This is you. Also means the same thing as "policyholder."
Insurer

This is an insurance company.
Third Party Person

A third party person is anyone other than you and the insurance company. The insurance company is the first party; you are the second party, and if you crash into someone, they are the third party.
Carrier

The insurance company.
This means that if you get into a car accident, your insurance carrier will take care of the injuries you and your passengers suffered. The person you hit, or that hit you, will have their injuries and those of their passengers taken care of by their carrier. However, a person who did not cause the accident will still have to file a car accident claim to the at-fault driver's carrier to pay for damages to their car.
The out of pocket amount you will have to pay before your insurance carrier will pay for your covered car repairs. Similar to how health insurance works with the 20/80 method. The patient pays 20% of the total medical procedure bill, and the insurer pays the remaining 80% of the procedure bill to cover it all.
Claim

A claim is when you call in to report an accident that your insurance covers. They will keep a record of this on file called a claim. If you get too many claims, the carrier can drop you from their coverage.

Special Note: If you are an insured and you call in to your own insurance company's claims center and ask a question about maybe submitting a claim, they mark that down as a "claims inquiry" on your claims records and it's tracked forever and can negatively affect your policy. Be careful what you say to the claims rep. about a potential claim. It might be better to just speak with your agent about it before you call the claims call center.
This coverage protects your vehicle from covered incidents that happen to your car that are "other than" collision. These incidents are car theft, weather, vandalism, and personal items stolen from inside the car.
This coverage pays to repair your vehicle when it collides with other vehicles or property.
Bodily Injury

This coverage takes care of injuries suffered by others as a result of something you did to them. This same protection covers you and your family you are driving someone else's vehicle.
Summary:
Every state is unique in its requirements, and every insurer works a little bit differently. Still, these basic elements are part of nearly every car insurance policy. It is a good idea to speak to a local agent that's familiar with the insurance laws of your state who can advise you on how much or how little insurance to purchase to cost-effectively meet your needs.
We also recommend that you compare quotes from several auto insurance companies, prior to making a final decision. By completing this task upfront, you'll help guarantee that the rate you're paying is the best possible for your needed coverage and protection.
QuoteWizard.com LLC has made every effort to ensure that the information on this site is correct, but we cannot guarantee that it is free of inaccuracies, errors, or omissions. All content and services provided on or through this site are provided "as is" and "as available" for use. QuoteWizard.com LLC makes no representations or warranties of any kind, express or implied, as to the operation of this site or to the information, content, materials, or products included on this site. You expressly agree that your use of this site is at your sole risk.