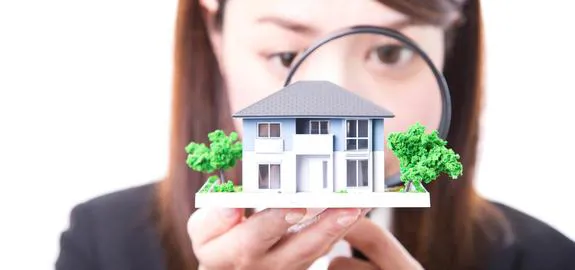 Homeowners insurance companies will sometimes send an inspector to your home before insuring it in order to assess coverage risks. If your house is 25-plus years of age, odds are you'll need to have an inspection done before they'll underwrite a policy.
Sometimes insurers will take a home appraisal instead of an inspection, but this isn't always the case, especially with older homes. A professional home inspection will usually be your best course of action to make sure you get the correct amount of insurance for the home. Appraisals focus more on the value of the house, whereas an inspection deals with how much of an insurance risk the house is.
If your homeowners insurance is cancelled because of a failed inspection, the situation may still be remedied. Renovate the issues your home insurance provider has, and it can encourage them to reinstate your policy. Others may offer home insurance on the condition that you repair the problems in a set amount of time, usually 30 days.
This article will cover:
Can I get home insurance without an inspection?
The need for an inspection before getting a home insurance policy is up to your insurer. Home inspections are not required by federal law, and most lenders do not require an inspection before giving you a mortgage.
Home insurance companies tend to require inspections on homes 25 years of age and older. The simple reason for this is that home insurers want to know how much of a risk they're taking on if they underwrite a policy for you.
As a house ages, the chance of you having to file a homeowners insurance claim increases. Home insurance companies look at the state of the structure and systems in the home to see where potential claims are lurking. If the home is new or has been renovated recently, this reduces the likelihood that you'll need an inspection.
If you live in a coastal region with a high risk of hurricanes or water damage, you will probably need an inspection before a home insurer will provide coverage. If weather or water have been affecting the house for awhile, insurers will want to know.
Can I use an appraisal to get home insurance?
There is a chance that a home insurance company might accept a home appraisal, but an appraisal serves a very different purpose than a home inspection. Simply put, a home inspection focuses on how risk-free the house is. An appraisal looks at what the house is worth. Appraisals normally are the result of a mortgage or home equity line-of-credit (HELOC) application.
What this means is that an appraiser could be looking at very different things than an insurance inspector would. Unless the house is new, your home insurer will probably not satisfied with an appraisal. You also run the risk of insuring your home for an inaccurate dollar amount. What the house is worth on the market does not reflect the home's rebuild cost.
Home inspections are fairly cheap, too. On average, you'll pay about $315.00 for an inspector to come out and examine the home professionally. Appraisals are around the same price — usually $300 to $400 on average. It doesn't make much sense to get something that might do the job when you can get the job done for the same price.
What factors affect my inspection?
The condition of the house is the key thing the insurance inspector will look at. They'll examine the structure, including the chimney, foundation and brickwork. They can also examine the systems and appliances for weak spots and other damage.
Location can affect what the inspector looks for as well. In coastal areas like Florida, home insurers often request four point inspections. A four point inspection looks at the visible exterior of a home's:
Electrical system
Plumbing system
HVAC
"Visible" means that the inspector only needs to base their report on the condition of each of the four factors that can be readily seen. Insurers want to know how the above-mentioned parts of the house look. Are they in relatively good shape? Do they look like they've been repaired, and if so, were they repaired professionally? If any of these questions can be answered no, your inspection will probably fail.
Other frequent insurance inspection points include:
Water and mold damage
Insect or vermin infestation
Presence of lead-based paint or asbestos
Can I get home insurance if I fail my inspection?
If your home inspection does fail, your home insurer can deny or cancel coverage. This is not necessarily the end, though.
Some home insurers will offer coverage with an expiration date, usually 30 days, in which you need to make the required renovations.
If your home insurance company won't provide coverage due to a failed inspection, ask them if fixing the problems can reinstate your coverage. There's a good chance they'll agree to the arrangement.
If you need to renovate your home in order to get your homeowners insurance reinstated, look into builders risk insurance. It can cover the structure of your home while the renovation work is underway.
Builders risk insurance can cost anywhere from $1,000 to $4,000. While this is a much steeper price than what standard homeowners insurance costs, it will definitely provide more protection than you have at the moment. Furthermore, it can keep you safe from paying out for accidents during an already expensive renovation.
References:
QuoteWizard.com LLC has made every effort to ensure that the information on this site is correct, but we cannot guarantee that it is free of inaccuracies, errors, or omissions. All content and services provided on or through this site are provided "as is" and "as available" for use. QuoteWizard.com LLC makes no representations or warranties of any kind, express or implied, as to the operation of this site or to the information, content, materials, or products included on this site. You expressly agree that your use of this site is at your sole risk.