15 Things Homeowners Insurance Doesn't Cover
You may think home insurance protects you from any damage to your home, but there are many hazards a standard homeowners policy doesn't cover. Find out how to best protect your home.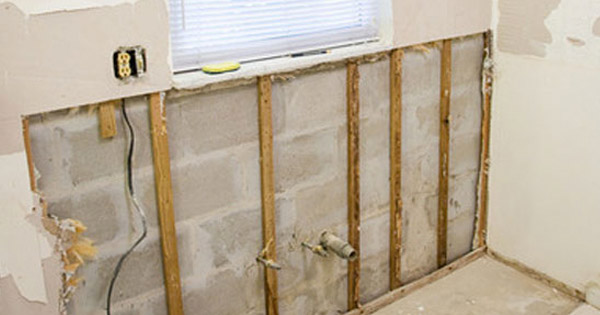 Homeowners insurance is a required purchase for most with a mortgage. However, homeowners aren't required to know the details.
Do you know the fine points of your homeowner's insurance policy?
Many homeowners simply "buy a policy without reading it," says Chris Hackett. He's the Director of personal lines policy. And he works for The Property Casualty Insurers Association of America.
That's unfortunate, because many unexpected, expensive and common mishaps aren't covered.
Below are 15 especially noteworthy examples to take into account when weighing coverage options.
Burst water pipes
Most standard homeowner's policies cover water damage caused by pipes bursting in your home. However, costs related to replacing or repairing them may not be.
Also, if water pipes burst because of negligence, it's possible your claim will be denied.  Prevent frozen pipes by completing the following, before winter sets in:
Drain water from your swimming pool and water sprinkler supply lines
Remove, drain, and store hoses used outdoors
Check around the home for areas where water lines are in unheated areas. All water pipes in these areas should be insulated.
Consider installing specific products made to insulate water pipes
Use newspaper as a low cost option for insulation. Even ¼" of newspaper can provide major protection.
During cold snaps, help keep pipes warm by:
Keeping garage doors closed
Open cabinet doors to allow warmer air to flow around the plumbing
Let cold water drip from faucets served by exposed pipes
Keep the temperature stable at all times during the coldest of nights
If away during cold weather, leave the heat on in your home
Consider making a more permanent solution by relocating exposed pipes. And by adding extra insulation to attics, basements and crawl spaces.
Injuries caused by certain kinds of dogs
When it comes to homeowners insurance, all dogs are not treated equally. Some insurers won't cover injuries caused by certain "high risk" breeds.
Even if the liability components of their policies otherwise protect against pet-related afflictions.
Click here to learn more about how your dog can impact your homeowners insurance rates.
Earthquakes
Earthquakes aren't covered by standard homeowner's insurance policies. If you want that coverage, you'll need to purchase a separate policy.
"Washington and Nevada are great examples of states highly prone to these natural disasters. Not many homeowners are aware that earthquakes are covered on separate policies," says Scott Kipper. He's the Commissioner of the Nevada Division of Insurance.
Emotional support
Unexpected trauma often leads to a need for psychological counseling. Especially when that damage occurs to one's home.
Unfortunately, homeowners insurance usually doesn't reimburse policyholders for this kind of support.
Flooding
Most homeowner's policies don't cover damage or other losses caused by flooding. In fact, "floods are excluded on almost every homeowners policy," according to Kipper.
Hackett suggests that, "depending on their geographic location, property owners should consider buying optional coverage." The most common is from the federal government's National Flood Insurance Program.
Click here to learn more about flood insurance coverage.
Mold
This is a tricky one. Some homeowner's insurance covers mold. However, there's usually some kind of catch.
For example, they may pay for the cleanup of mold that was caused by a pipe that burst. But if the pipe burst due to your lack of maintenance, your claim could be rejected.
Also, even if the claim is accepted, it'll probably be capped at a lower dollar amount. Meaning more out of pocket costs for your repairs.
Nuclear accidents
About three million people in the United States live within 10 miles of an operating nuclear power plant. This is according to the Federal Emergency Management Agency.
If you live within 10 miles, are you covered by an accident? Bad news, you aren't covered.
Good news, the Price-Anderson Act passed in 1957, protects you.
Sewer backups
Damage caused by sewage system backups isn't addressed by homeowners insurance. Cleaning up and restoring a basement that's been hit by this type of incident is expensive. It can cause repairs anywhere from $5,000 to more than $25,000.
You should be able to buy additional coverage or a separate policy for this issue. If you'd like to get the lowest rates, let QuoteWizard help you compare home insurance quotes from top companies.
Simultaneous catastrophes
A hurricane can cause two perils at the same time, wind and flooding. While wind damage may be covered, damage from water isn't.
Fortunately, extra coverage is available. Check with your agent.
Sinkholes
These geological features fall into the same category as earthquakes and floods. Don't count on your insurance provider to cover losses resulting from a sinkhole.
Florida and Tennessee are the exceptions. Most standard homeowner's policies in Florida reimburse for "catastrophic ground cover collapse".
Insurers in Tennessee are required to make this type of coverage available. Outside of those states, this type of coverage is difficult to find.
Termite damage
Termites may be small, but they can do a lot of damage. It's worse when they go unnoticed for some time.
Even worse, the devastation is unlikely to earn an insurance company's sympathies. Most homeowners policies don't protect against damage and destruction caused by termites.
Keep on top of them by using a pest control company on a regular basis.
Terrorist acts
There are a few events and incidents that the insurance industry has declared "fundamentally uninsurable". Terrorist acts—events involving the use of biological, chemical, nuclear, or radioactive weapons--are one of them.
Trampolines
Most insurance companies don't look at trampolines as harmless pieces of play equipment. Trampolines are responsible for a surprising number of emergency room visits each year.
As such, many providers won't cover trampoline-related injuries. And some will withhold coverage entirely if you have one on your property.
Click here to learn more about insuring trampolines.
War
Just as acts of terror have been declared uninsurable events, so too have acts of war. If some sort of biological, chemical, or radiological attack damages your house, your homeowner's policy won't help.
QuoteWizard.com LLC has made every effort to ensure that the information on this site is correct, but we cannot guarantee that it is free of inaccuracies, errors, or omissions. All content and services provided on or through this site are provided "as is" and "as available" for use. QuoteWizard.com LLC makes no representations or warranties of any kind, express or implied, as to the operation of this site or to the information, content, materials, or products included on this site. You expressly agree that your use of this site is at your sole risk.