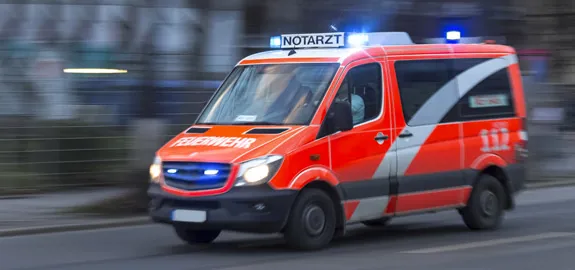 Did you know that your health insurance may not cover you if you need to see a doctor or visit a hospital while abroad?
That doesn't mean no health plans cover medical services you receive outside the U.S. Some do, though most don't.
Employer-sponsored and other private health insurance policies are most likely to pay for such care. However, that coverage is usually limited to emergencies. (To learn more, read our article, "Does Health Insurance Cover Your Medical Care When You Travel Abroad?")
Medicare, on the other hand, doesn't even cover emergencies. It may reimburse you under rare circumstances, but that's it. (See "Do Medicare, Medicare Advantage, or Medigap plans pay for medical treatments in foreign countries?" for additional details.)
Far more supportive in this area are Medicare Advantage and Medigap or MedSup plans. But you have to do a bit of digging to find one that'll aptly cover any medical bills you pick up overseas.
So what's the solution here? Where can Americans turn for health insurance that protects them when they're abroad?
Travel medical insurance is one option. Another is emergency medical evacuation insurance. Keep reading to learn all there is to know about both of these supplemental products.
Travel Medical Insurance Basics
Before we go any further, know this: travel medical insurance and travel--or trip cancellation--insurance are completely different things.
You buy trip cancellation or travel insurance to protect your investment in an upcoming vacation or trip. You buy travel medical insurance, or travel health insurance, to supplement your primary health plan while you're away from home.
Specifically, a travel medical policy fills the gaps of your primary health insurance when you're outside the U.S.
What do we mean by "gaps"? Consider that many health plans only cover medical emergencies when a policyholder is abroad. And that's if they cover any overseas care at all.
That's the entire purpose of travel health insurance. It helps pay for trips you and your family make to a foreign doctor's office or hospital. Some plans even cover dental care and emergency medical transportation.
Actually, that's just the tip of the iceberg as far as some travel medical policies' benefits are concerned. UnitedHealthcare's product, for example, also covers:
medical repatriation (the insurer arranges and?pays to return you to the U.S. if you're ill or injured and not able to travel on schedule or independently)
emergency reunion (this benefit covers the cost of flying in a loved one to support you in the wake of a health scare)
return of children (your plan pays to fly a minor child home if you can't travel with them due to a medical emergency)
accidental death and dismemberment
return of mortal remains
Nationwide's product, on the other hand, covers many of those same situations as well as an "unexpected recurrence of a pre-existing condition."
This last benefit shines a light on the fact that many travel medical plans don't cover pre-existing conditions. If that's a concern for you, shop around.
Don't stick to well-known companies like Nationwide and UnitedHealthcare during your search. They aren't the only ones that sell travel medical insurance plans these days. Plenty of smaller providers offer them, too. That includes companies like GeoBlue, Global Alert, InsureMyTrip, and RoamRight.
Other Travel Medical Insurance Considerations
The fact that many travel medical insurance plans won't cover you if you have a pre-existing condition isn't the only thing to keep in mind as you shop for one.
Cost is another important consideration. What can you expect to pay for travel health coverage? According to a recent Consumer Reports article, anything from $15 to more than $600 (per week) is possible. Age is a major factor here, as is the extent of the plan. Basically, if you add things like medical evacuation, trip cancellation, or baggage protection, you'll pay more.
Also, don't be surprised if you have to pay up front for these overseas doctor or hospital visits. Some travel medical insurance plans pay foreign care providers directly and at the time of service. But many don't. Come prepared with a large-limit credit card. And don't leave without detailed records of your treatment if you want to be reimbursed for it.
Some travel health insurance policies cover pre-existing conditions. Others will waive that exclusion for a price.
Your policy may make you pay extra for coverage while participating in hazardous sports or activities. A few examples: bungee jumping, hang gliding, mountain climbing, parachuting, skiing, and snowboarding.
For those who like to hike in remote areas, it is best practice to be prepared when backpacking." With all the gear required, you should be okay, but even the most experienced hikers run into dangerous situations which require air transportation to safety.
It's not unusual for one of these plans to refuse to cover injuries from acts of war, terrorist attacks, riots, or natural disasters.
Questions to Ask Before You Buy a Travel Medical Plan
Given the above, it's important to ask a lot of questions and do plenty of research before settling on a travel medical insurance provider or policy.
Some of the best questions to ask these insurers:
Does this plan cover pre-existing conditions?
What exclusions might keep you from covering or reimbursing me for overseas care?
Do you need to pre-authorize treatments or services?
What deductibles or coinsurance payments are tied to this plan?
If you pay the care provider at the time of service, how does that work?
What do I need to send you so I'm reimbursed after I return home?
Emergency Medical Evacuation Basics
As mentioned earlier, some travel medical insurance policies include coverage for emergency evacuation or transport. Many do not, though, so keep that in mind while shopping for one of these plans.
What is emergency medical evacuation insurance anyway? It covers the cost of ground or air transportation to or from the nearest hospital that can treat you.
Sounds unimportant? Sometimes the nearest high-quality hospital may be thousands of miles away, depending on where you travel.
Also, air ambulances, in particular, aren't cheap. Use of one could result in a bill that's in the tens or even hundreds of thousands of dollars. Emergency medical evacuation coverage generally pays for such pricey trips.
Emergency medical evacuation insurance sometimes pays for policyholders to fly to the US after a medical emergency. This kind of travel tends to be costly, too--often to the tune of tens of thousands of dollars.
If the travel medical insurance plan you want to buy doesn't include this coverage, you can purchase it separately. Most of the companies mentioned earlier sell it, as do many others.
Frequently Asked Questions
Q: Why should I buy travel medical insurance before traveling outside the U.S.?
A: Your primary health insurance probably won't cover medical services you receive while abroad. Some plans pay or reimburse policyholders for certain kinds of emergency care. But those plans are rare, and you don't want to rely on them when in a foreign country.
Also, if you're on Medicare, it won't cover any overseas doctor or hospital visits. This is true even if they're prompted by a medical emergency. Some Medicare Advantage and Medigap or MedSup plans offer this coverage, but not all of them. And those that do provide it often don't cover all situations.
(To learn more about Medicare Advantage policies, read this article. And check out our Medigap and MedSup FAQ for more information about those plans. Or read this article: "When Does it Make Sense to Get a Medicare Supplement Plan?")
Travel medical insurance is what you want if you're in either of the situations described above. Its main selling point is that it provides health coverage when you're temporarily outside the U.S. (You need a different type of policy if you'll be abroad for an extended period of time.)
The kinds of medical services it covers and how well it covers them depends on the provider and the plan. Shop around if you're seriously considering it.
Q: How much does travel medical insurance cost?
A: According to Forbes, the price of a travel medical policy is about 5 percent to 8 percent of the total cost of your trip. The Wall Street Journal, on the other hand, puts their price at 5 percent to 17 percent of a trip's cost.
Keep in mind that the size of your bill depends on a number of factors. One is your age. Another is if you have any pre-existing conditions. Add in coverage for medical evacuation or trip cancellation and your bill will be even higher.
Q: Do travel health plans have to cover pre-existing conditions?
A: No, they don't. And many don't cover them as a result. Some waive this exclusion for a price, however, so do your research if you're concerned about existing health issues.
Q: What do travel medical insurance providers consider a pre-existing condition?
A: Most insurers consider a pre-existing condition to be any ailment a policyholder has dealt with in the six months to three years before he or she bought one of these policies.
An ailment or condition doesn't have to be diagnosed or treated for an insurance company to call it pre-existing. As long as it would have caused you to seek medical care in that time frame, it counts.
Q: Will my travel medical insurance cover emergency evacuations or transportation, too?
A: It might, but it also might not. Some of these plans include this kind of coverage, while others don't. If you've already bought travel medical insurance, look over the policy to see if it pays for emergency evacuations, transportation, or "repatriation." (Repatriation is when you're returned to the U.S. after suffering a medical emergency.)
If it doesn't, buy it separately from the same insurance company, assuming that's possible. And if it's not possible, look elsewhere. Many insurers sell emergency medical evacuation coverage.
Q: Do I really need emergency medical evacuation insurance?
A: Only you can answer this question. Granted, it may be unlikely you'll have to make use of this type of insurance. If you need it, though, but don't have it, expect to see an eye-popping bill come your way once the emergency is over.
Air ambulances, especially, are expensive. In fact, the Centers for Disease Control and Prevention estimates these sorts of evacuations can cost more than $100,000.
References:
QuoteWizard.com LLC has made every effort to ensure that the information on this site is correct, but we cannot guarantee that it is free of inaccuracies, errors, or omissions. All content and services provided on or through this site are provided "as is" and "as available" for use. QuoteWizard.com LLC makes no representations or warranties of any kind, express or implied, as to the operation of this site or to the information, content, materials, or products included on this site. You expressly agree that your use of this site is at your sole risk.