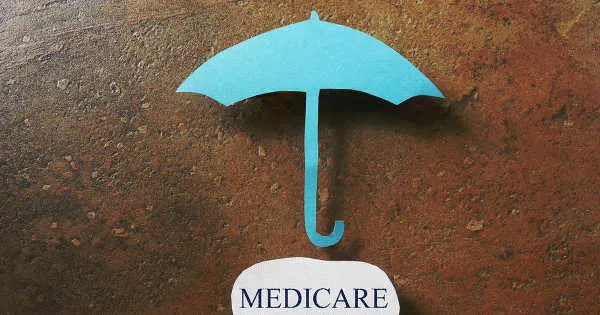 Before we discuss Medicare's main supplements and alternatives, let's go over how the system works.
Since 1965, the federally funded health insurance program known as Original Medicare has affected the lives of millions. It provides healthcare to people above the age of 65, people with certain disabilities, and those with end-stage renal disease (kidney failure).
It's made up of Medicare Parts A and B. Part A is hospital insurance, and Part B is medical insurance. And while they are government-funded, they aren't free. Medicare will pay a portion of your medical bills, but you'll be responsible for the rest.
Medicare rates depend on your income. However, for the most part, everyone pays the same or similar amounts.
You also won't have to pay a monthly premium for Part A if you paid Medicare taxes when you were employed. If that's not the case, you'll pay $411 per month. As for Part B, most people must pay a premium. In 2016, that means $104.90. Keep in mind these are just the costs of the related premiums.
You'll also have to pay a deductible. As of 2016, a deductible for Part A's hospital stay is $1,288 per benefit period. Stay in a nursing facility and you'll pay $161 daily after the first 20 days. For part B, the deductible is $166 dollars per year.
Medicare Supplement—also called Medigap or MedSup—and Medicare Advantage are alternatives to these strikingly high fees. Both provide extra coverage, but different amenities. If you're not careful choosing between the two, though, you could overspend on coverage.  
According to Bryan Gay of Boomer Insurance Group, "There are really some 'deep in the weed' differences … that lock consumers into each policy type forever … people don't know the real pitfalls."
We'll help you weed through the differences in policies so you can decide which coverage best fits your needs.
Medicare Supplement Insurance
Also known as MedSup or Medigap, this is supplemental coverage to your Original Medicare plan. You must have Medicare Parts A and B in order to obtain it. It's not funded by the government, and covers most of what Parts A and B won't cover.
It pays for your coinsurance, deductibles, and copayments. It also covers the out-of-pocket purchases you make through your Medicare plan, and may even cover medical services outside the US.
There are as many pros to Medicare Supplement coverage as there are cons. You may not become aware of some of them until after you sign up for a policy. Here are some facts about MedSup and Medigap that you should consider before purchasing.
Pros
Access to any doctor accepting Medicare—The great thing about MedSup is you get access to any hospital or doctor in the nation, as long as they accept Medicare. Your health network will be huge, because most hospitals and doctors accept it.
Low deductibles and copayments—While the premiums are high, your other out-of-pocket costs will be relatively low.
Medicare Part D is separate—If you were to change your health plan, you would still get access to the same prescription drugs. This is because they're on an entirely different plan.
Your plan won't be canceled—MedSup plans can't be canceled. Unless you're negligent and don't pay your premiums, your policy will be automatically renewable.
No referrals—Because there are no boundaries of health providers or networks to stay within, you won't have to worry about getting a referral or authorization before seeing a health specialist.
Cons
Higher monthly premiums—While your deductibles and copayments will be low, your premiums will be high. According to Gay, this is because "you have to buy the MedSup and a separate drug plan (Part D)." Unlike MedSup, Medicare Advantage's drug coverage is built into the policy.
Premium increases—Each year, your Medigap monthly premiums will be reevaluated. And Gay says, "Monthly premiums go up every year. Usually between 3 to 7 percent. Unless you get stuck on a 'introductory/teaser rate' company, and then it can go up by 10 to 18 percent."
Medical underwriting—You qualify for a policy based on your current state of health. However, you can avoid underwriting by signing up for a plan during your MedSup enrollment period. This starts three months before turning 65, the month of your birthday, and the three months after. And you also must be enrolled in Medicare Part B.
Limited enrollment period—To avoid paying penalties for the rest of your life, you can only enroll in Medigap during the seven-month period when you turn 65 and have enrolled in Part B coverage. For every 12 months you avoid signing up, you'll pay a 10-percent penalty on your monthly premiums once you do sign up.
No vision, hearing, or dental coverage—MedSup won't cover vision or dental care. You'll have to look into an alternative plan like Medicare Advantage for these amenities. Read our article on "Dental, Vision, and Hearing Care with Medicare

"

for more information.
If you're interested in signing up for a MedSup or Medigap plan but are curious how much it will cost you, compare rates from a number of different insurance companies.
Medicare Advantage
Medicare Advantage, or Medicare Part C, is an alternative to Medicare Parts A and B. It allows you to receive Medicare benefits through private health plans such as Preferred Provider Organizations (PPO), Health Maintenance Organizations (HMO), Private Fee-for-Service plans (PFFS), Special Needs Plans (SNP), and more. It's required to provide the same benefits as Medicare, but it's usually cheaper. Most Advantage plans also include extra benefits such as Medicare Part D coverage.
Here are the most noteworthy positives and negatives that are associated with Medicare Advantage plans:
Pros
Similar premiums—Medicare Advantage takes the place of Original Medicare, so it shouldn't be too surprising to hear they cost about the same. According to Consumer Reports, Advantage premiums usually are 0 to $100 more per month than Original Medicare premiums.
Lower premiums—Because you don't have to pay for a separate Part D plan, your Advantage premiums should be much lower than combining a MedSup and prescription drug plan.
Includes Medicare Part D—Most Advantage plans include Medicare Part D, which covers prescription drugs. That's a big deal, as drug coverage can be expensive. Also, it's often cheaper to get an Advantage plan with Part D coverage than it is to purchase both MedSup and Part D plans.
No medical underwriting—Unlike MedSup, Advantage plans offer minimal medical underwriting and exclusions based on pre-existing health conditions. However, if you want to switch from an Advantage plan to MedSup, you'll have to wait until you're healthy because of the underwriting on MedSup's end.
Annual out-of-pocket limit—With Medicare Advantage, once you have paid a certain amount in deductibles and copayments to reach the out-of-pocket limit, your plan will cover your medical bills for the rest of the year. This limit's usually $5,000 to $6,700 for HMOs and $7,500 to $10,000 for PPOs. As of 2016, the average limit is $5,257 per year.
Dental, vision, and wellness coverage—Some Advantage plans offer a limited amount of coverage for dental, vision, and assisted living or nursing home care. They might even pay for some over-the-counter items. Original Medicare doesn't provide any of this coverage. You may be charged a higher premium for these amenities, though, so check with your provider for more information.
Cons
Higher out-of-pocket costs—The downside of the Medicare Advantage plan is that you pay more for deductibles and copayments than you do with MedSup. In fact, you'll most likely have to make copayments every time you visit the doctor.
Limited providers—Another disadvantage is that you have to choose providers within your insurance network or risk paying higher copayments. Should you need to see a specialist outside your network, it could cost a lot.
Doctors may leave network—Your insurance company can drop your doctor from their network at any time. This tends to happen more frequently than not—with Medicare Advantage.
Can't enroll with end-stage renal disease—If you have ESRD, also known as kidney failure, you can't enroll in Medicare Advantage. However, you can enroll in Original Medicare.
Includes Medicare Part D—While having prescription drug coverage built into your Advantage plan might seem like a benefit, it's also seen as a burden. That's because if you were to switch plans, your prescription drugs may not be covered by your new one.
Copayments on everything—Because the Advantage plan comes with so many copays, they can add up quickly. According to Gay, if it costs $300 a day to be in the hospital, and you have to stay there for four days, that would add up to a $1,200 copay. "Get discharged and go back four more days … that's an additional $1,200 worth of copays," he says.
Location—Where you live can have a big impact on how you feel about your Medicare Advantage plan. After all, rural areas tend to have better provider networks than urban areas. Check with Medicare.gov to see which providers are covered in your area.
Which Plan is Better for You?
Now that you've read about the main pros and cons associated with Medicare Advantage and Medigap plans, which one is right for you? How you answer that depends on how you answer the following questions.
Do you take prescription drugs?
If you answered yes, you may want to consider a Medicare Advantage plan. The reason being? Most Advantage plans come equipped with Part D coverage.
In fact, according to the Kaiser Family Foundation, over 82 percent of Medicare Advantage plans now include Part D. With MedSup, you'll need to purchase a prescription drug plan separately.
Are you of a middle to low socioeconomic status?
If you're on the lower end of the spectrum in terms of income, you may want to choose MedSup coverage.
According to Gay, people who have limited savings and cash flow may be better off on Medicare Supplement insurance. This is because you'll pay a higher monthly premium, but lower deductibles and copayments. This ensures you'll be able to get care up-front and when you need it.
Do you have a chronic illness?
For Medicare Advantage, you must stay within your insurance company's network and get prior authorization for visiting another doctor or specialist. This can be difficult if you have a chronic illness and have to see multiple doctors out of your network.
Jeryn Laengrich is the vice president and chief service officer of Cariloop, a company that provides services to help families care for aging loved ones. She says, "If you are ill or have a chronic condition, the challenge may be finding a healthcare provider, especially the 'expert' in your condition, that accepts Medicare Advantage."
On the flip side, if you're healthy, Medicare Advantage may be your best bet because you won't need to access multiple doctors outside your network, which in turn will save you money.
Do you want dental, vision, and hearing coverage?
Most Medicare Advantage plans offer some coverage for these services. If that interests you, you may want to consider one rather than MedSup or Medigap.
Want a cap on your out-of-pocket spending?
If this is the case, go for a Medicare Advantage plan. You won't pay more than an average of $5,257 per year with it. In fact, by law insurance companies can't make you pay more than a maximum of $6,700 per year if you go this route.
Whatever your reasoning, there are many motives to choosing Medigap over Medicare Advantage, or Medicare Advantage over Medigap. Different people have different needs and wants, so choose the one that's the best fit for your situation.
Frequently Asked Questions
Q: How do I sign up for Original Medicare?
A: You can sign up for Original Medicare during your initial enrollment period. This starts three months prior to turning 65, includes the month of your birthday, and continues for three months after.
It's important to note that you can sign up for Part A at any time, but you'll need to sign up for Part B during this period. If you don't, you'll most likely pay an enrollment penalty for the rest of your life.
That said, if you miss your initial enrollment period, you may qualify for a special enrollment period. Or you can sign up for a policy during the general enrollment period, which is January 1 to March 31 every year.
And of course, you can always wait until the open enrollment period which goes from October 15 to December 7 this year. This is the when anyone can make changes to their plan, as well as switch to different providers. It's also when you can switch from a MedSup or Medigap plan to Medicare Advantage, and vice versa.
For more information, read our article on Medicare open enrollment.
Q: How do I sign up for Medicare Supplement Insurance or Medicare Advantage?
A: As with Original Medicare, you must sign up for MedSup or Medicare Advantage during the seven-month period before and after you turn 65. And if you would like to switch plans or make changes, you'll need to wait until the Medicare open enrollment period.
Q: What if I want to switch from Medicare Advantage back to Original Medicare?
A: You'll have to wait until the disenrollment period. This goes from January 1 to February 14. During this time, you can:
Switch to another Medicare Advantage plan
Switch from Original Medicare to Medicare Advantage
Switch from Medicare Advantage to Original Medicare
Switch Medicare Part D (prescription drug) plans
Go to Medicare.gov to learn more about the disenrollment period.
Q: Why can't I have a MedSup and Medicare Advantage plan at the same time?
A: If you have Medical Supplement Insurance, you can apply for a Medicare Advantage plan. However, you must cancel your MedSup policy before the Advantage plan begins. You can't have both at the same time because they provide similar coverage.
Q: Can you switch from Medicare Advantage to Medigap?
A: Yes, but you'll need to cancel either Medicare Advantage or MedSup before signing up for the other.
Q: If I'm still employed, can I get Medicare Advantage or Medicare Supplement Insurance?
A: If you're still working and receiving employee benefits, it's not a bad idea to sign up for Medicare Part A. It's free for most people, so you're not at a disadvantage for having it.
You may have heard that if you don't sign up for Part B during your initial enrollment period, you'll be financially penalized. However, being employed by a company with more than 20 employees is the exception. You can still use your company's group health plan, and when you retire, you'll enroll in Part B during the special enrollment period. You'll have eight months to do so before you're penalized.   
According to Laengrich, "What most retirees don't know is they don't have to use the employer's benefits. They can opt for Original Medicare and go purchase a Medigap plan independently."
So, if you feel like you're not getting enough coverage from your employer, you can always opt for a Medicare policy instead. Speak with someone in your company's human resources department for more information.  
Q: How do I find Medigap or Medicare Advantage providers?
A: Medical Supplement Insurance and Medicare Advantage are sold by companies licensed by your state. If you're searching for coverage, go to medicare.gov to find companies qualified to sell where you live.  
Q: What if my Medicare Advantage plan leaves Medicare altogether?
A: If your Medicare Advantage plan leaves the healthcare exchange, you may be able to switch to a Medigap or MedSup plan. This is true even if it isn't open enrollment season. And because of these special circumstances, you'll most likely qualify for a plan without any medical underwriting. This is called a "guaranteed-issue right," where in certain situations MedSup and Medigap providers must guarantee you coverage.
References:
QuoteWizard.com LLC has made every effort to ensure that the information on this site is correct, but we cannot guarantee that it is free of inaccuracies, errors, or omissions. All content and services provided on or through this site are provided "as is" and "as available" for use. QuoteWizard.com LLC makes no representations or warranties of any kind, express or implied, as to the operation of this site or to the information, content, materials, or products included on this site. You expressly agree that your use of this site is at your sole risk.