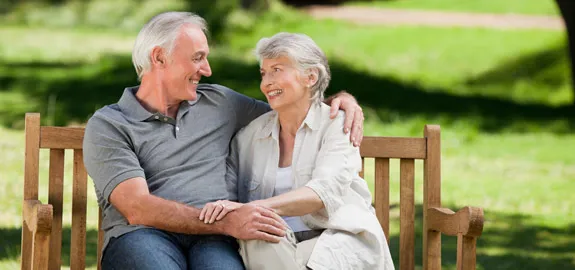 Introduction
Medicare is confusing. It's important to choose a plan that's a good fit in coverage and cost. There are many choices in today's healthcare market for Medicare as well as supplement plans to enhance coverage.
Medicare is the federal government health insurance program for people age 65 and older, and for people with disabilities. Medicare covers many health services, but not all. People with healthcare needs beyond what Medicare provides can purchase a Medicare Supplement plan. These policies are sold by private insurance companies. They fill the coverage gaps of standard Medicare plans. Around 9.3 million people use Medicare Supplement plans.
Medicare Supplement plans are also known as Medigap or MedSup plans.
What Do I Need to Know About Medicare Supplement Plans?
While Medicare helps pay for many healthcare services, it doesn't cover everything. People with unique or extensive healthcare needs have a few options to increase their coverage. One of them is a Medicare Supplement plan, or Medigap.
Medigap DOES NOT replace Medicare. Medigap is designed to work with Medicare. You cannot purchase a Medigap policy without having Medicare Part A and Part B.
Private insurance companies sell Medigap plans. That's a key difference from Medicare, which is provided by the US government. Medigap users pay a monthly premium for their plan alongside the Medicare Part B premium.
There are 10 different Medigap plans. Each comes with different levels of coverage and benefits. These plans are the same across state lines.
However, different companies can charge different prices for the same plans. That's why it's important to shop around and compare quotes from each company. Otherwise, you may end up paying more than necessary. QuoteWizard can connect you with top insurance companies to get the best price on a Medigap plan.
Connect with Medigap insurance providers
Compare plans and get the best coverage for you.
How do you know if you need a Medigap plan? Below we will cover what Medigap does and doesn't cover, as well as when you should or should not purchase Medigap.
What Is and Isn't Covered by a Medigap Plan?
Though the level of coverage depends on your specific plan, Medigap covers the following:
Medicare Part A and B coinsurance
Medicare Part A and B deductibles
Medicare Part A hospital costs
Medicare Part B excess charges
Blood transfusions
Hospice care
Skilled nursing facility care
Healthcare in foreign countries
Medigap does not cover the following:
Long-term care
Vision
Dental
Hearing aids
Eyeglasses
Private-duty nursing
Prescription drugs
You Might Want a Medicare Supplement Plan If:
You travel internationally: Medicare coverage is quite limited for care outside the US. Medigap plans C, D, E, F, G, H, I, J, M, and N will cover emergency healthcare in foreign countries. These policies cover 80 percent of billed charges for medically necessary care. If you're a globetrotter, Medigap can help keep you safe and healthy while abroad.
You spend weeks in the hospital: Original Medicare only covers hospital costs for 60 days a year. If you have an illness that requires frequent hospital visits, you might surpass that 60-day limit. That will leave you with hefty medical bills. Medigap plans cover up to 515 hospital days.
You go to the doctor often: The costs for frequent visits to the doctor will add up. Medicare Part B covers 80 percent of the cost to visit the doctor after you reach your yearly deductible. Patients with Medigap don't have to pay the remaining 20 percent, as their Medigap policy will cover it. Thus, if you're always in doctor's office, Medigap saves you money.
You have high out of pocket costs: If you struggle paying for deductibles, copayments, or coinsurance, consider Medigap. It can help mitigate your expenses. For example, all MedSup plans cover Medicare Part A and B coinsurance and deductibles. Additionally, Medicare Supplement Plans K and L have an out-of-pocket limit. This means that once you spend a certain amount on Medicare services, your Medigap plan will cover the rest.
You have a serious illness or injuries: Medigap plans lower out-of-pocket costs and cover more hospital visits. These plans can be a good fit for folks with serious medical issues.
You don't have retiree insurance: Medicare coordinates with retiree insurance for more complete coverage. If you aren't lucky enough to get insurance through an employer, Medigap can fill the role of retiree insurance.
You need mental health care: Medicare covers some parts of mental health care, but not all. After reaching your Part B deductible, you pay 20 percent of the cost to visit doctors and health providers. Medigap covers that 20 percent. If you need regular mental health care, Medigap makes it more affordable.
You can afford it: Like all insurance, Medigap provides a safety net from the unexpected. If you're lucky enough to have a sizeable sum of disposable income, consider a MedSup policy. It can save you tons of money and stress down the road if you develop medical issues.
You Might Not Want a Medicare Supplement Plan If:
You're healthy: Medicare plans cover a majority of 'standard' healthcare. If you're relatively healthy, you might not get the most out of your Medicare Supplement plan. Of course, remember that health is unpredictable, especially in old age. It's impossible to know what the future holds, and health insurance is designed to protect you from the unexpected.
You take expensive prescription medication: Today's MedSup plans do not cover prescription drugs. You can buy additional drug coverage with a Medicare Part D plan or by enrolling in a Medicare Advantage plan. Remember, you can't enroll in a Medicare Advantage plan and Medicare Supplement plan at the same time.
You have unusual medical needs: Do your medical needs require expensive vision, hearing, or dental care? Medigap doesn't cover any of those.
You need long-term care: Medicare Supplement plans don't pay for long-term care or private nursing. If your health needs mandate long-term care, look for an insurance plan that covers it. The government has resources to help you.
You have retiree insurance: Retiree insurance is an employer-sponsored policy for retired persons. If you're lucky enough to have retiree insurance, you might not need Medigap. Depending on your specific needs, retiree insurance can fill Medicare's gaps, making Medigap unnecessary.
You have a Medicare Advantage plan: If you have a Medicare Advantage plan, it's illegal for an insurance company to sell you a Medigap plan.
You can't afford it: A Medigap plan is a luxury in that it covers extra care beyond Medicare. If you're simply unable to afford the price of the premium, it's probably best to skip it.
You don't have Medicare Part A and Part B: Before you can enroll in a Medigap plan, you're required to have Medicare Part A and Part B.
How Much Does Medigap Cost?
According to MedicareRights.org, the national average for a Medigap plan is $183 per month. Coverage levels vary, so your preferred plan may have a different price.
Prices vary between insurance providers. According to Medicare.gov, there are three common pricing structures for Medigap:
Community pricing: Everyone pays the same price, regardless of age or other factors.
Issue age: Your premium depends on your age when you first buy a Medigap policy.
Attained age: Your premium is based on your current age, so your rate raises as you age.
Ask your preferred insurance company about their pricing model. Depending on your situation, one structure may fit your needs better than others.
The costs of a Medigap policy can and will vary. Medigap plans are standardized from state to state. However, each insurance company can charge different prices for the same plans.
That's why you need to shop around and compare insurance companies. QuoteWizard can help you easily compare quotes from top insurance companies and find the best Medigap plans.
Medigap vs Retiree Insurance
Do you have retiree insurance? If so, it's a good idea to compare your out-of-pocket costs for Medicare with your retiree plan versus Medicare with Medigap. When you enroll in Medicare Part B, you also trigger your open enrollment period to buy a Medigap policy.
Although both work together with Medicare, Medigap and Retiree insurance are different. They offer similar assistance, but Medigap isn't offered through employer programs. Both Medigap and Retiree insurance can fill the gaps in Medicare.
"Generally, Medicare is the primary payer (pays first), and the employer-sponsored health insurance is the secondary payer," says Adcock, Director of Government Relations and Policy at NPCSSM.
Your Medigap open enrollment period lasts for six months from the date you enroll in Part B. You have the option to purchase a policy regardless of health problems and without paying a higher premium for the policy.
Sometimes your retiree insurance provider will convert your coverage into a Medicare Advantage plan, a type of managed care (like an HMO or PPO). You would need to be in this plan to receive your retiree benefits, rather than stay in Original Medicare. If you choose to drop your retiree insurance, you may not be able to get it back.
When to Sign up for a Medigap Policy
"Most Medicare beneficiaries should enroll in a supplemental Medigap plan which is designed to fill some of the coverage gaps in Medicare," says Adcock.
When you enroll in Medicare Part B, you also trigger your Medigap open enrollment. Your Medigap open enrollment period lasts six months from the date you enroll in Part B. It lets you buy any Medigap policy regardless of any health problems you may have. You won't have to pay more for the policy.
If you let the open enrollment close, you run the risk of rejection. You lose the protection available during open enrollment.
Do you have COBRA insurance? COBRA is a federal law that give people the option of staying on their employer's group health plan for a limited time after their employment ends (usually 18 months, it may go up to 36 months). COBRA coverage costs more than what you paid for health coverage before your employment ended.
Compare the benefits and costs of having a Medigap policy to COBRA to see which is better for you. If you have COBRA first and then become eligible for Medicare, your COBRA coverage may end.
Since you won't be fully covered with COBRA you should enroll in Medicare Part A and Part B when you are first eligible to avoid a late enrollment penalty. However, you may be allowed to keep your COBRA coverage if it is offered to you. You can use it for extra benefits like prescription drug or dental coverage.
Frequently Asked Questions
Q: When am I eligible for Medicare?
A: You're automatically eligible for Medicare when you turn 65. People under the age of 65 sometimes qualify for Medicare if they receive Social Security Disability Insurance. There are special instances in which others may qualify for Medicare, such as certain diseases or disabilities. Find out if you're eligible through Medicare's eligibility calculator.
Q: Can staying in the same Medicare plan year after year cost more?
A: Yes. It depends on your plan. Some plans are structured to raise premiums as you age. It's a good idea to review your Medicare plan benefits and costs each year as your needs and income change over time. You can also shop around and compare Medicare Supplement plan prices to find the best deal.
Q: When can I get Medigap?
A: The Medigap open enrollment period begins the first day of the month in which you are 65 and enrolled in Medicare Part B. It last six months. During this time, insurance companies cannot refuse to sell you a policy, delay your coverage, or charge you more than others.
If you wait until after the open enrollment period, insurers can reject your application. This can happen to people with preexisting conditions and illnesses.
Q: What does a Medigap/MedSup plan cover?
A: Medigap covers many costs that Medicare doesn't. These include the following:
Medicare deductibles
Healthcare while traveling in foreign country
Coinsurance
Hospital costs beyond what Medicare covers
Nursing facilities
Here's what Medigap plans DON'T cover:
Long-term care
Dental and vision care
Hearing aids
Private nursing
Q: Is a Medigap policy the same thing as a Medicare Advantage Plan?
A: No. They're very different.
Each plan addresses a similar issue: providing extra protection beyond what Medicare offers. Both are offered by private insurance companies.
Medigap policies are usually more expensive and a bit more complex. Many Medigap patients must coordinate between several different plans, which can be a pain. However, Medigap patients usually face lower out of pocket expenses.
There is more flexibility with Medigap because Medicare Advantage requires that you visit doctors and providers within their service network. Medigap allows you to see any doctor that accepts Medicare. You might get coverage for doctors who don't accept Medicare, but that could require negotiating with your insurance company.
For more information on Medigap and Medicare Advantage plans, visit Medicare.gov.
Q: Do I need a Medicare plan to sign up for Medigap?
A: Yes. A Medigap plan supplements a Medicare plan. You're required to have Medicare Part A and B in order to sign up for Medigap.
Q: What are Medicare Parts A and B?
A: Medicare is defined in multiple parts. Medicare Part A and B are the two main tenants of original Medicare.
Part A covers the following:
Inpatient services
Hospitalization
Hospice care
Nursing facilities
Part B covers the following:
Preventive care
Outpatient services
Lab tests
X-rays
Mental health care
Q: I'm not satisfied with my Medicare Advantage plan. Can I switch back to original Medicare or Medigap?
A: Yes. You can change plans during the open enrollment period.
Q: Can I use a Medicare Supplement plan with a Medicare Advantage plan?
A: No, you cannot use both plans together.
How do I get prescription drug coverage with Medigap?
Some old Medigap plans include prescription drug coverage, but those are no longer for sale. If you need prescription coverage, you will need to purchase a Medicare prescription drug plan. Specifically, Medicare Part D. Part D helps pay for prescription drugs.
Be aware that Medicare Advantage plans include prescription drug coverage.
Read our guide to Medicare Part D for more information.
Q: Do I need to switch doctors if I enroll in a Medicare Supplement plan?
A: As long as your doctor accepts Medicare, you do not need to switch doctors.
Q: When can I enroll in a Medicare Supplement plan?
A: If you're covered by Medicare Parts A and B, you can enroll at any time. If you're already enrolled in a Medigap plan, you may have to wait for the open enrollment period.
Q: How much does Medigap cost?
A: MedicareRights.org states that an average Medigap plan costs $183 per month.
References:
QuoteWizard.com LLC has made every effort to ensure that the information on this site is correct, but we cannot guarantee that it is free of inaccuracies, errors, or omissions. All content and services provided on or through this site are provided "as is" and "as available" for use. QuoteWizard.com LLC makes no representations or warranties of any kind, express or implied, as to the operation of this site or to the information, content, materials, or products included on this site. You expressly agree that your use of this site is at your sole risk.