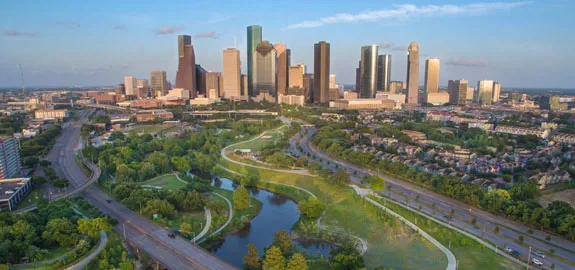 Under the Texas Motor Vehicle Safety Responsibility Act, a car owner in Texas must ensure financial responsibility before driving in the state. This means that Texas drivers need at least liability auto insurance to legally drive in the state.
That's where the Texas Automobile Insurance Plan Association (TAIPA) comes in. TAIPA was established to make required bodily injury and property damage liability insurance accessible for high-risk drivers in the state. Since high-risk drivers may struggle to find an insurer willing to cover them, TAIPA ensures they're able to fully get on the road.
This article covers TAIPA basics, including:
TAIPA Basics
The Texas Automobile Insurance Plan Association was established to provide auto insurance for drivers who have been rejected by auto insurance companies in the state.
TAIPA allows drivers who have been rejected from two insurance companies in the last 60 days to apply for the program through an insurance agent. After the insurance agent submits your application, you enter the assigned risk or high-risk auto pool. This pool consists of licensed drivers unable to obtain insurance due to several factors, including:
High number of traffic citations
Accident history
First-time drivers
TAIPA offers annual policies that have higher rates than insurance from a voluntary market insurance company. That's why it's suggested that licensed Texas drivers only use this program as a last resort. That is, if they cannot get insurance elsewhere.
After your application is submitted, it is assigned to a car insurance company chosen from a pool of insurers licensed to write policies in Texas. Each company that is part of the association must accept a certain number of drivers each year from the risk pool to meet their quota. The quota is based on how much of a share of the Texas insurance market a company has. For example, if a company has a five percent share in the Texas insurance market, they are allocated five percent of high-risk drivers from the pool.
TAIPA Requirements
To be eligible for TAIPA, you need:
A valid driver's license
To be a resident of Texas or have a vehicle registered in Texas
Certify that you have been rejected by two insurance companies within the last 60 days
Military applicants are also eligible if they are a Texas resident stationed in another state. Or, if they are stationed in Texas. If you are a student and a resident of Texas, you're eligible if you're attending school in another state. Out-of-state students attending school in Texas are also eligible. But only if their vehicle is licensed, or in the process of becoming licensed, in the state.
TAIPA Coverage Limits
Because TAIPA aims to increase the number of insured drivers on Texas roads, only the state's minimum coverage limits are available through TAIPA. So, if you want additional coverage, like comprehensive or collision, you'll have to find it elsewhere. Of course, for many TAIPA applicants that isn't an option. So, you'll have to stick with minimal coverage until you clean up your driving record.
The current minimum coverage limits are 30/60/25. That means $30,000 for each injured person, up to a total of $60,000 per accidents, and $25,000 for property damage per accident. TAIPA does not include coverage for physical damage.
TAIPA Payment Options
Although TAIPA is more expensive than policies in the voluntary market, the program offers payment plans. These are TAIPA's payment options for both private passenger and public/commercial applicants:
| Payment Type | Deposit | Billing Date |
| --- | --- | --- |
| Full annual payment | No deposit | N/A |
| Advance premium payment | 25 percent down payment ($40 min. per car) | Balance due within 30 days of billing notice |
| Premium finance company | Signed power of attorney must be attached to application | N/A |
| Eight payment installation option | 20 percent down payment ($40 min. per car) | Balance paid in eight installments to the company |
Getting Coverage Through TAIPA
To apply for auto insurance coverage through TAIPA, contact a certified auto insurance agent. The agent then submits a private passenger or commercial/public application on your behalf using the EASi website. After that is received by TAIPA, along with a down payment, you'll be assigned to a company. The assigned company then handles everything related to the policy. That includes issuing the policy, billing and payments, renewal, commissions, and more. However, all policies are the same through the program, and not reflective of the company handling your plan. You cannot pay online for TAIPA, but instead must pay with a check.
Contact TAIPA by calling them at this number: (866) 321-9154
References:
QuoteWizard.com LLC has made every effort to ensure that the information on this site is correct, but we cannot guarantee that it is free of inaccuracies, errors, or omissions. All content and services provided on or through this site are provided "as is" and "as available" for use. QuoteWizard.com LLC makes no representations or warranties of any kind, express or implied, as to the operation of this site or to the information, content, materials, or products included on this site. You expressly agree that your use of this site is at your sole risk.