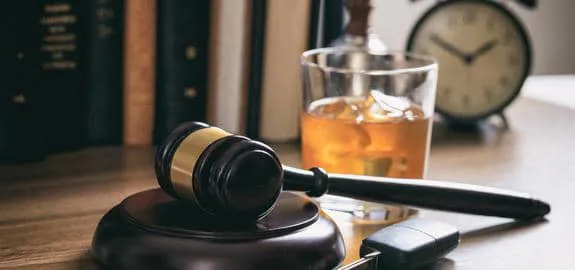 If your driver's license has been suspended or revoked in Texas, you'll need to file an SR-22 form with the Texas Department of Public Safety (DPS) to get it reinstated. Also known as a Financial Responsibility Insurance Certificate, an SR-22 certifies that you have the state's minimum liability insurance required by Texas law.
After filing an SR-2, insurance is virtually guaranteed to cost more than your previous policy. How much your rates increase depend on the severity of the driving violation that caused you to file an SR-22. Find out more about SR-22 insurance certificates in Texas, including:
What is a Financial Responsibility Insurance Certificate (SR-22)?
An SR-22 form is mandatory for drivers with a suspended license due to high-risk violations. It is proof that the driver holds an auto insurance policy that meets Texas' minimum liability insurance requirements. The form must be filed directly with the state of Texas by your insurance carrier.
These are some of the reasons your license may have been revoked and you have to file an SR-22:
Driving while intoxicated (DWI)
Racking up too many points on your driving record within a certain amount of time
Multiple convictions for driving without valid insurance
Your SR-22 policy must meet the state's insurance requirements. These are the Texas minimum state liability requirements:
$30,000 bodily injury per person
$60,000 bodily injury of two or more persons per accident
$25,000 property damage
How long do you need SR-22 insurance in Texas?
In Texas, you must maintain SR-22 coverage for two years from the date of your conviction for the violation that requires the filing. If your policy lapses or you cancel it before those two years are up, your insurer will notify the state. If you don't submit another SR-22, you may risk another license and registration suspension. That gap in coverage means you'll have to pay reinstatement fees and purchase a new insurance policy.
After you've had SR-22 insurance for two years, you should notify your insurance company that they no longer need to file the form for you. If you don't let them know, they may keep filing an SR-22 and your rates will continue to be expensive.
How to get SR-22 insurance in Texas
To obtain an SR-22 form, you should contact your insurance provider. They can get you the form, which you can submit to the DPS via fax, email or in person. Your insurer may electronically file the form for you, but they may charge an additional fee.
After you file the SR-22 with the state, you must pay a $100 license reinstatement fee. You can check your driver eligibility status online through the Texas DPS website after everything is submitted. You'll be considered an eligible driver once your forms are processed.
How much does SR-22 insurance cost in Texas?
In Texas, you are required to pay a $100 license reinstatement fee after you submit your SR-22 to the Texas DPS, along with any other outstanding fees owed. If you decide to have your insurance provider file the form for you, they may charge you a filing fee.
Apart from those fees, an SR-22 policy does not directly have additional costs. However, because of the serious violation that required you to file the form, your insurance prices will likely jump. You may be considered a "high-risk" driver with an SR-22 on record, which means insurance providers may charge you more. For example, this is the cost difference for Texas drivers after a DUI:
Average cost of auto insurance (no DUI) per year
Average cost of auto insurance (with DUI) per year
$2,631
$3,733
Average rates are based on non-binding estimates provided by Quadrant Information Services. Your rates may vary.
According to our data, a standard insurance policy in Texas costs an average $2,631 annually. With a DUI on record, that cost increases 42%, to an average $3,733 per year. This is an example of how much a traffic violation can increase your car insurance premium. In Texas, you must file a SR-22 if you're convicted of a DWI.
Cheap Texas SR-22 Insurance
As mentioned earlier, you'll most likely pay more for insurance after you file your SR-22 because of traffic citations on your record. The best way to find a cheap policy is to shop around and compare quotes. If your insurance company bumped your prices up too much for your budget, compare several insurers to find your best deal.
Non-owner SR-22 policies in Texas
What can you do if you need to file a SR-22 policy but don't own a car? You should consider purchasing a Texas non-owner SR-22 insurance policy. It offers limited liability coverage, so non-owner insurance is cheaper than a standard SR-22 policy. Non-owner car insurance meets the requirements to have your license reinstated and offers coverage whenever you drive someone else's car.
References:
QuoteWizard.com LLC has made every effort to ensure that the information on this site is correct, but we cannot guarantee that it is free of inaccuracies, errors, or omissions. All content and services provided on or through this site are provided "as is" and "as available" for use. QuoteWizard.com LLC makes no representations or warranties of any kind, express or implied, as to the operation of this site or to the information, content, materials, or products included on this site. You expressly agree that your use of this site is at your sole risk.