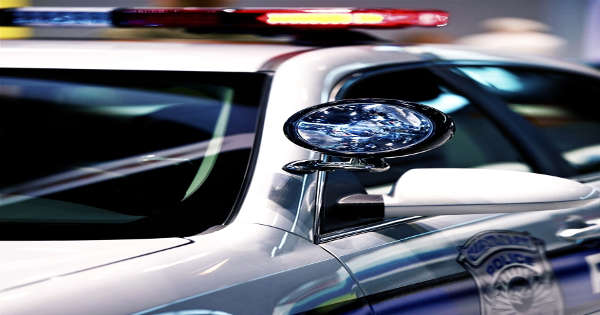 Chances are, if you are looking for an SR-22, you are not very excited about it. This form is required by many states as a mandatory proof of insurance after your license has been suspended. Whether you lost your license because of a DUI, too many speeding tickets, driving without car insurance or any other reason, you are likely dreading obtaining the SR-22 form.
The good news is that the process does not have to be unbearable. There are many ways to soften the blow of requesting an SR-22, and in some cases, the process might not even dramatically affect your rates.
Q: What is an SR-22?
A: The SR-22 is an official form that insurers provide to state DMVs. It proves that you have a liability insurance policy.
Sometimes people refer to "SR-22 insurance" or an "SR-22 policy," but all this really means is that you have found a carrier or a policy where providing the form annually or as needed is part of the agreement. An SR-22 is also known as a "Certificate of Financial Responsibility," but as flattering as that sounds, we wouldn't recommend you include it on any resumes.
Q: Why Would I Need an SR-22?
A: Since liability insurance policies are part of state mandated minimum coverage, many states require legal proof of the policy in certain instances. Specifically, they will request an SR-22 if a driver has committed a crime where one of the penalties was a suspended license. The form is required as part of the license reinstatement process.
Q: How Are My Insurance Carrier and Policy Affected by an SR-22?
A: For some people, the SR-22 is just another hoop to jump through to get past their conviction and start feeling normal again. For many others, they know that an SR-22 request is a red flag to the insurer that their license has been suspended recently.
An insurance carrier can check with the state DMV and confirm that you have indeed been convicted and have a less-than-perfect driving record. They can use this information to determine that you are a higher risk, leading them to increase your rates, or in extreme cases, deny you coverage altogether. A carrier has a period of up to several years to discover and act upon these convictions.
This "penalty" is not always the case, though. Some insurers will gladly provide you with an SR-22 without noticeably bumping up your rates. Other times, the court, the DMV and the insurance carrier may not communicate, and your driving record blemish could go unnoticed. According to the Insurance Research Council, around 20 percent of traffic-related convictions don't find their way into DMV records. Erased convictions or reduced charges may also cause this type of omission to happen.
Overall, most people should expect higher premiums and an occasional "no" when requesting coverage from some insurers when seeking insurance with an SR-22. That's why it's so important to shop around when looking for insurance if you have to file an SR-22. That's where QuoteWizard can help. We'll connect you with insurers and agents that specialize in providing SR-22's to drivers with DUIs or DWIs.
Q: Why Isn't My Insurance Card Enough?
A: Your auto insurance card can serve as proof of insurance for traffic stops, job applications and in many other instances, but your state's DMV needs an official form. The SR-22 is the only way to officially prove and document that you are meeting the state mandated minimum insurance requirements.
Q: Do I Have to Pay for SR-22 forms?
A: Yes. Nearly every insurer will charge a fee for providing the SR-22. This fee usually will be between $15 and $50.
Some DMVs may also require an additional charge for filing your SR-22, depending on the state.
It's very important to shop around when looking for insurance with an SR-22. Compare car insurance quotes from insurers that specialize in providing coverage to drivers with an SR-22.
Q: What Type of Convictions Would Make Me Need an SR-22?
A: The most common convictions that lead to an SR-22 requirement are:
Driving under the influence — DUI or DWI convictions are one of the most common reasons for the SR-22 request.
Driving without insurance  — Not having car insurance at the time of a traffic violation will result in a separate charge, which will almost certainly include an SR-22 as part of the penalties. In some instances, not having proof of insurance at the time you cause an at-fault collision will be enough for the court to request the SR-22.
Getting multiple traffic citations in a short time  — If you have enough traffic violations within a year or a few years, some states will suspend your license. Other times, the driver will be allowed to keep their license as long as they uphold several conditions, one of which is filing SR-22 forms.
Reinstating a suspended license  — Sometimes, all it takes is a couple of mistakes to have your license suspended. Maybe you forgot to renew your tag, or maybe your state somehow lost your paperwork. Any time you have your license suspended, whether from a conviction or a bureaucratic oversight, you may need the SR-22 to get it back.
Q: Do All States Require SR-22 forms?
A: No. The following states do not require SR-22 forms as of the time this article was written:
New York
Pennsylvania
Delaware
Minnesota
New Mexico
North Carolina
Oklahoma
Kentucky
Always double check with your DMV to determine whether you need to file an SR-22 as part of your court-ordered obligations. The requirements may vary based on the nature of the conviction or from person to person.
Q: What Are My Legal Obligations Under an SR-22?
A: The process depends on the state you live in and the crime you were convicted of, but in most cases you will be required to provide an SR-22 to prevent your license suspension or to have your license reinstated following the suspension period.
Many states require you to keep filing the SR-22 every year in order to continually prove that you have been keeping up with your minimum liability insurance coverage. They will need a new SR-22 once a year for as long as your sentence requires. For most states, that will be 3-5 years.
Q: What Happens if I Don't Meet These Obligations?
A: The penalties vary by state, but they can include but are not limited to:
Restarting of the mandatory SR-22 filing period. For instance, if you forget to file on the last year of your three-year period, you start back over and have to file for three more years.
Fees for refiling your license information
Fines
Immediate license suspension
Jail time, in the most extreme cases
Q: What if I Don't Even Own a Car?
A: Even if you do not own your own vehicle, the state may require you to get what is called a "non-owner" car insurance policy. This policy is necessary to keep your license and avoid having it suspended. Since many jobs and activities require a license as photo ID, you should consider an SR-22 as opposed to losing your license.
Q: How Long Is the SR-22 in Force?
A: For the vast majority of states, you will need to file an SR-22 once a year for three years. Some, like Alaska, require you to do this for five years.
Check with your individual state's DMV website to be sure, and check with your assigned probation officer, or your attorney to find out if your conviction has any unusual requirements.
Q: What Happens if I Move Out of State?
A: You may think that moving across state lines will leave your problems behind, but in most instances it just gets more complicated. Almost every state that requires the SR-22 will need you to keep filing with them for the set period even after you move away.
To accomplish this task, you must find an auto insurance carrier within your new state that is recognized and can file your SR-22 with your old state. Worse, your coverage limits will have to reflect the state minimums required by your old state, even if you never drive there ever again.
Minimum coverage always follows the higher requirement, too. So, no matter if your old state was the highest or your new state is the highest, you will have to pay for the higher of the two policies.
Q: How Long Does the SR-22 Stay on My Driving Record?
A: How driving records are handled varies by state. For many states, your driving record penalties may be cleared after a set period, often three years. You may need to have a perfect driving record during that time for that removal to happen. Some extreme offenses, such as vehicular homicide, may never be removed unless under special circumstances.
To ask about how to clear your driving record, consult your state's DMV. Sometimes legal representation is needed to get convictions, citations or points removed from your driving record.
Q: Are There Any Other Forms I Need to Know About?
A: Yes, there are a couple:
SR-26 — Used to file with the DMV and indicate that your SR-22 policy is no longer in effect. If you are still in the required SR-22 mandate period, the SR-26 will cause you to incur any penalties for lapsing.
FR-44 — An FR-44 is another "proof of financial responsibility" form, but with higher liability limits. Currently, only Florida and Virginia require this type of policy, and only for certain alcohol-related offenses.
Q: Is There Anything Else I Need to Know about SR-22s?
A: Keep in mind that requesting an SR-22 as part of your policy will be handled differently by each insurer. You will want to find a company that can provide you fair, affordable rates in addition to the coverage you need to drive safely.
Remember that car insurance that costs too much or excludes common coverage could result in you having to cancel your policy, potentially placing you in violation of the SR-22 requirement.
Take a few minutes to compare rates on the SR-22 insurance policy you need to get coverage, get your license and get your life back on track.
References:
QuoteWizard.com LLC has made every effort to ensure that the information on this site is correct, but we cannot guarantee that it is free of inaccuracies, errors, or omissions. All content and services provided on or through this site are provided "as is" and "as available" for use. QuoteWizard.com LLC makes no representations or warranties of any kind, express or implied, as to the operation of this site or to the information, content, materials, or products included on this site. You expressly agree that your use of this site is at your sole risk.