What is an SR-22 Insurance Policy?
What is an SR-22? Who needs it? Where do you get it? How much does it cost? Learn all you need to know about SR-22 insurance here.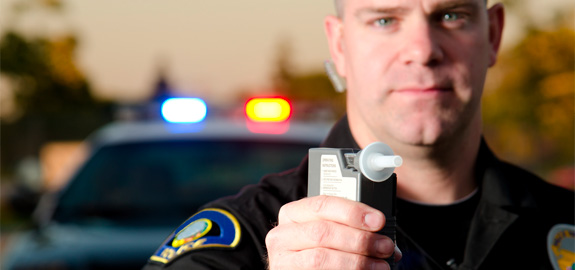 An SR-22 is a form insurance companies file with DMV offices. This form proves you have the liability car insurance coverage your state requires.
In other words, an SR-22 isn't a type of insurance. There's no such thing as SR-22 insurance or an SR-22 policy.
Why do some states make you file an SR-22 form? You'll learn that here. You'll also find answers to these related questions:
Do I Need an SR-22?
Some states require you to file an SR-22 form – and prove you have enough liability car insurance coverage – if they suspend your driver's license for:
Driving under the influence (DUI or DWI)
Getting too many speeding tickets or other traffic citations
Driving recklessly or being cited for another major moving violation
Driving without car insurance
States require you to get SR-22 insurance or file SR-22 forms because they want assurance you can pay for any damage you cause while driving. When you get a DUI or DWI, receive a ton of speeding tickets in a short amount of time, or drive without car insurance, you show yourself to be a high-risk driver.
To get back on the good side of your insurer in these situations, you have to prove you're financially responsible. And the way to do that is to file an SR-22 with your state DMV for several years.
How do I know if I need to file an SR-22?
Your state's DMV will tell you if you need an SR-22, in most cases. And they'll tell you this by sending you a notice in the mail.
You also might find out you need an SR-22 while in court. In that situation, you'll hear about it at the time of your ruling.
Where Can I Get SR-22 Insurance?
You get SR-22 insurance from an insurance company.
Specifically, you get a policy from an insurer and then it files an SR-22 form, also called a "certificate of financial responsibility," with the state on your behalf.
Keep in mind: not all insurance companies file SR-22 forms. So if you need an SR-22, make sure you ask any company you contact while car insurance shopping if they'll file it for you. If they can't or won't, look elsewhere.
How Much Does SR-22 Insurance Cost?
Even the best car insurance companies will charge you a fee to file an SR-22 form for you. This fee usually is between $15 and $50. You shouldn't have to pay this fee every year. Most insurers only charge it once.
That fee comes on top of your car insurance rates. And needing an SR-22 usually coincides with a rate increase.
Will an SR-22 Increase my Insurance Rates?
Needing an SR-22 won't raise your insurance rates on its own. You should expect your rates to increase because of whatever prompted your state to require the SR-22, though.
Why? Because insurance companies across the board charge bad drivers with tickets or accidents on their records higher rates than they charge other drivers.
For example, having a DUI on your driving record can raise your car insurance rates by three and five times what they would be if you had a clean record.
Which Companies Provide SR-22 Insurance?
Most insurers will file an SR-22 form if you need one. For a small surcharge or fee, of course.
What are some of the insurance companies that do SR-22 filings? Allstate, Geico, Progressive, State Farm, and USAA are a handful of examples.
There are many other insurers that offer SR-22 assistance too, though, so feel free to shop around and compare car insurance companies if you want to get coverage somewhere else.
Which States Require an SR-22?
All but the following states require people to file SR-22 forms in the situations mentioned earlier:
Delaware
Kentucky
Minnesota
New Mexico
North Carolina
Oklahoma
Pennsylvania
In other words, California, Florida, Oregon, and Texas will make you file an SR-22 form if you're caught driving recklessly or driving with a suspended license.
Don't take this to mean you're in the clear if your driver's license is suspended in one of the states listed above. They still make you jump through various hoops after you lose your license.
Also, don't assume your state's SR-22 requirements are the same as another state's. Some require people to file SR-22 forms for a longer period of time than others. And some require them to carry more liability insurance than others.
How Long Do I Need an SR-22?
Most states make you file an SR-22 once a year for three years after you lose your license. A few other states, like Alaska, make you file an SR-22 for five years.
Check with your state's DMV for more information on how long you have to have an SR-22.
Check with your attorney or probation officer, too, if a conviction caused you to need an SR-22.
Is an FR-44 the Same as an SR-22?
An FR-44 is another form that proves financial responsibility.
So how is an FR-44 different from an SR-22? The main difference between the two is FR-44 forms require more liability car insurance.
Only Florida and Virginia make people file FR-44 forms right now. And they only require them if you lose your license due to certain alcohol-related offenses.
Are SR-22 and SR-26 forms the same?
No, SR-26 forms are not the same as SR-22 forms.
Your car insurance provider files an SR-26 form with your state for one of two reasons. One is to let it know your SR-22 filing period has ended and you no longer need SR-22 insurance. Another is to let it know you canceled your car insurance policy early --or your insurer canceled it for you, and before your SR-22 period ended.
Do I Need to File an SR-22 if I Don't Own a Car or Have a Driver's License?
Yes, if the state or a court says you need an SR-22, you still need to file the form even if you don't own a car or have a driver's license.
You have to meet the other requirements tied to the SR-22, too. One example: you need to carry at least a minimum amount of car insurance. One way to do this is to get a non-owner policy.
Some people buy non-owner car insurance because it'll keep them from being penalized for a lapse in auto coverage. In this case, you'll buy it to fulfill your SR-22 requirements and keep the state from suspending your driver's license.
QuoteWizard.com LLC has made every effort to ensure that the information on this site is correct, but we cannot guarantee that it is free of inaccuracies, errors, or omissions. All content and services provided on or through this site are provided "as is" and "as available" for use. QuoteWizard.com LLC makes no representations or warranties of any kind, express or implied, as to the operation of this site or to the information, content, materials, or products included on this site. You expressly agree that your use of this site is at your sole risk.