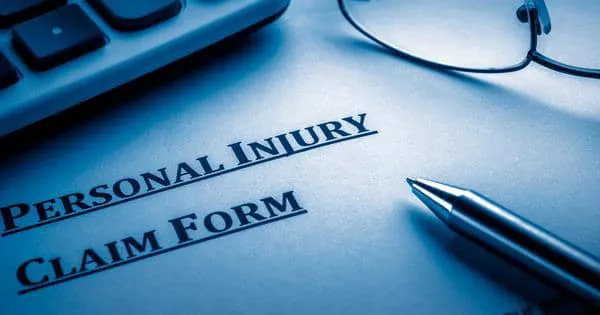 Personal Injury Protection car insurance is also known as PIP, or "no-fault", insurance in Florida. This coverage protects drivers by paying for injuries from an accident, despite who is at fault for the incident. PIP provides up to $10,000 in medical coverage, and it is required for all Florida drivers.
In Florida, PIP has specific rules and regulations outlined by state laws. This article covers everything you need to know about Florida Personal Injury Protection, including:
What is covered by Florida PIP?
PIP, or "no-fault" car insurance, covers medical costs, lost wages, and funeral and burial expenses. These are things you can submit a PIP claim for:
Medical benefits
PIP covers most medical costs resulting from a car accident, even if it was your fault. In Florida, you're responsible for providing an insurance policy that covers the drivers, relatives living in the same household, passengers and anyone hit by the vehicle.
It's also important to note that 80% of your medical costs are covered by PIP. So, if you file a claim for $5,000, you'll be reimbursed $4,000. There is a maximum coverage limit of $10,000, but only if your injuries are considered an emergency. If not, you may be covered for up to $2,500 of non-emergency medical costs. Some health insurance plans will pay for the remaining medical costs, but you need to make sure your health insurance coverage extends to car accidents.
These are medical costs that you can submit a PIP claim for:
Ambulance services
Emergency care
Surgery
Hospital expenses
Prosthetic devices
Diagnostic services and testing
Rehabilitation costs
Disability benefits
Florida PIP will pay for 60% of any lost gross income and lost earning capacity per persons disabled in a crash. That amount is subject to the $10,000 limit. The reimbursement also covers tasks that the policyholder could normally do but can't because of injuries, like household chores.
Death benefits
If the crash is fatal, death benefits of $5,000 per person are given to relatives of the deceased. That's in addition to the medical and disability benefits covered by the PIP policy.
What is not covered by Florida PIP?
As you may guess from the name, Personal Injury Protection covers medical costs after an accident. There are a few things that aren't covered by PIP, and for which you should make sure you have additional coverage. Some examples include:
Limited coverage for non-emergency medical bills. As mentioned earlier, any non-emergency injuries are only covered up to $2,500. Check with your health insurance company to see if your policy covers car accidents to get the remaining amount reimbursed.
Property damage. PIP covers emergency medical care sustained in an accident. That means you'll need separate collision, comprehensive and liability coverage for property damage.
Massage and acupuncture, even from a licensed caregiver. Your insurance company will not reimburse you for massage and acupuncture treatments through PIP. Check if your health insurance policy will cover this type of care.
How much does PIP cost in Florida?
The cost of a PIP policy in Florida depends on your deductible amount, who's on your policy, the amount of worker's loss coverage on your policy and more. We analyzed data from insurance companies across Florida for different deductible amounts with 60% worker's loss coverage (the standard) and with no worker's loss coverage. This is what we found:
Deductible amount (with 60% worker's loss)
PIP policy alone (annual premium)
Full policy (annual premium)
$1,000
$556
$3,228
$250
$615
$3,287
$0
$641
$3,313
Average rates are based on non-binding estimates provided by Quadrant Information Services. Your rates may vary.1
Deductible amount (with no worker's loss)
PIP policy alone (annual premium)
Full policy (annual premium)
$1,000
$560
$3,233
$250
$619
$3,291
$0
$645
$3,318
Average rates are based on non-binding estimates provided by Quadrant Information Services. Your rates may vary.1
According to our data, excluding worker's loss from your policy will only save you $4 on your PIP premium. We recommend including worker's loss for only a few dollars more.
We also found that there's a 15% price difference between choosing a $0 deductible and $1,000 deductible. You'll pay around $85 more per year if you opt for a $0 deductible, but you won't have to pay any deductible if you're involved in an accident.
In this case, it would take almost 12 years to break even with the $1,000 deductible. If you save $85 a year with a $1,000 deductible, that means you would have to drive for over 11.7 years with no accidents to save money. If you get into an accident within those 12 years and have to pay your deductible, you've wiped all the savings from the $85-per-year lower rate.
Your exact rates depend on several factors, including your ZIP code, driving history, insurance company and more. That's why it's important to compare auto insurance rates in your area.
How to make a PIP claim in Florida
To get covered by PIP in Florida, medical treatment must occur within 14 days (two weeks) of the accident. If you file a claim after that time, your insurer won't accept it.
After you file a claim, your insurer must pay you within 30 days, even if they're investigating your claim for alleged fraud, which they have 60 days to do. There's a high insurance fraud rate in Florida, so insurance companies closely examine claims. If there are issues with your claim, you should consider hiring a lawyer to make sure you're paid fairly.
What happens when your PIP limits run out?
If your medical costs amount to more than your Personal Injury Policy will cover, your health insurance plan may cover the rest. Before purchasing PIP coverage, check with your health care provider to determine whether they will cover costs from a car accident if it exceeds your PIP limits. If that's the case, your health insurance kicks in when your PIP limits run out.
In some cases, Florida's no-fault law does allow injured parties to sue the at-fault party to recover payment for certain serious injuries if they exceed PIP coverage. The injured party would need to prove pain and suffering in a lawsuit, and a judge and jury would decide whether to recover damages.
Does PIP cover pain and suffering?
No, PIP does not cover pain and suffering. Florida is under a no-fault auto insurance system. That means that your PIP policy guarantees payment for most medical expenses and lost wages, but not pain and suffering. As stated above, you may be able to sue for pain and suffering for certain serious injuries that exceed PIP coverage.
Methodology
1We took a comprehensive sample from all ZIP codes and providers across Florida. We based our sample rates on a driver profile of a 30-year-old male with a clean driving record and 14 years experience on the road. The driver has a 2014 Honda Accord.
These are the coverage variables we compared:
Cost for PIP versus a full-coverage policy.
PIP with different deductible amounts, including no deductible, $250, $500 and $1,000.
PIP with no work loss, 60% work loss, 80% work loss and 85% work loss.
QuoteWizard.com LLC has made every effort to ensure that the information on this site is correct, but we cannot guarantee that it is free of inaccuracies, errors, or omissions. All content and services provided on or through this site are provided "as is" and "as available" for use. QuoteWizard.com LLC makes no representations or warranties of any kind, express or implied, as to the operation of this site or to the information, content, materials, or products included on this site. You expressly agree that your use of this site is at your sole risk.