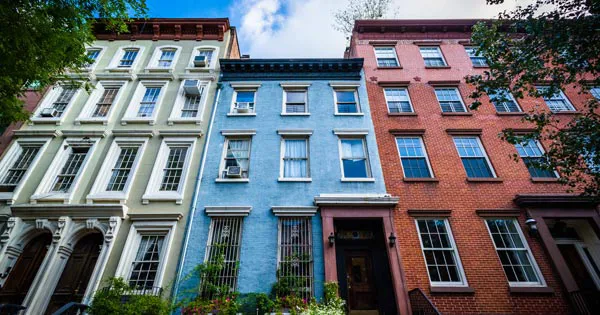 Renters insurance isn't required by law. However, it is legal for landlords to require you to get renters insurance as a condition of your lease. Even if your landlord doesn't require you to have renters insurance, that's no reason to forget about it. Renters insurance covers a wide range of events that your landlord's insurance doesn't cover.
This article will cover:
What does renters insurance cover?
If you're renting a home or an apartment, renters insurance provides property protection, liability coverage and additional living expenses (ALE). For a monthly premium, your renters insurance will help pay for covered damages to your property or theft.
Renters insurance can also take care of medical or legal fees if someone is injured and you're responsible. Furthermore, it may also provide financial assistance if you have to relocate while damage to your rental is repaired.
Can landlords make renters insurance mandatory?
Landlords can require that you purchase renters insurance and show proof of coverage as part of your lease. There are currently no cities or states that legally require you to get renters insurance.
However, rental leases are considered legally binding contracts. If your lease includes having renters insurance as part of the rental agreement, you are required to get it. If you do not get it or let it lapse, the penalties can include fines and even eviction.
Among other tenant rights, some states may have laws that place restrictions on property owners requiring renters insurance if low-income or public housing is involved. If you aren't sure of your state's laws on the matter, check with your state's consumer affairs department.
Why landlords require renters insurance
If a property owner wants you to have renters insurance, it doesn't come down to just one reason. If you get renters insurance, it covers a lot of ground, both legally and financially.
Renters insurance provides landlords with significant legal protection. If someone is injured in your rental, they may try to sue the property owner for damages. Renters insurance can cover your liability without your landlord being brought into legal proceedings.
Furthermore, it allows your landlord to recoup costs for damages that may be your responsibility. If you cause a fire or water damage in your unit, or the damage spreads to other units, landlord insurance will cover the costs of repairs, but only after they pay the necessary deductible. Your landlord may reclaim the deductible cost through your renters insurance provider.
Landlord criteria for renters insurance
Most of the time, your landlord will state the requirement for renters insurance as a clause in your rental contract. If it is not included as a clause when you first sign the contract, the landlord may request that you buy it at a later time if they give the legally required amount of time to do so.
In terms of the amount of renters insurance your landlord may require you to buy, chances are they will require a minimum liability amount, but no property coverage limit. How much of your property you choose to cover under renters insurance is your own concern, whereas they may want to see a certain amount of liability coverage on your part to avoid medical fees or lawsuit concerns you're responsible for. Most renters insurance policies offer a minimum of $100,000 in liability coverage, but higher limits are usually available for a higher premium.
In some instances, landlords may require you to add them to your renters insurance as an "additional interest". If you canceled your renters insurance policy or were late with a premium payment, being added as an additional interest would allow the landlord to be notified of the change.
It should be noted that additional interest is a different status than "additional insured". Additional insured covers roommates or partners on your renters insurance policy.
Do I need renters insurance if it's not required?
Even if renters insurance is not a requirement of your tenancy, a policy is important for providing you with financial security. While landlord insurance covers the structure of your rental unit, it does nothing for any of your belongings that are damaged or destroyed. Renters insurance provides a means through which you can replace your stuff in the event of a fire, water damage or other covered calamity.
Another value of renters insurance is additional living expenses. If damage to your rental unit is severe, you may have to relocate while the unit is repaired. ALE provides funds for you above the cost of your average living expenses that may occur when you relocate, such as restaurant meals, additional rent costs and fuel costs if your commute distance increases.
On average, a renters insurance policy costs $150 to $200 a year. This means your belongings, liability and relocation may be covered for less than $20 a month. When you consider that one renters insurance claim can be hundreds, if not thousands, of dollars over the annual premium cost, a policy is an excellent investment.
Do you need renters insurance? Here's the bottom line.
State law does not require you to purchase renters insurance as it does other types of insurance, like auto insurance. However, landlords may require renters insurance to protect their own finances and well-being, but you should get it for your own good as well. It's a small investment to make for a broad amount of coverage.
QuoteWizard.com LLC has made every effort to ensure that the information on this site is correct, but we cannot guarantee that it is free of inaccuracies, errors, or omissions. All content and services provided on or through this site are provided "as is" and "as available" for use. QuoteWizard.com LLC makes no representations or warranties of any kind, express or implied, as to the operation of this site or to the information, content, materials, or products included on this site. You expressly agree that your use of this site is at your sole risk.