Create an Inventory of Your Possessions for Renters Insurance Claims
Not only are these lists and records helpful, but they're also easy to make. Here's why you need a "home" inventory if you're a renter and how you can get started on one today.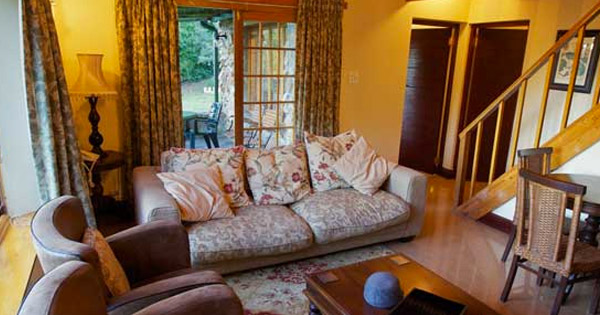 Do you have an inventory of your belongings?
If so, pat yourself on the back. Only half of U.S. homeowners say they've made such a list, according to the Insurance Information Institute's most recently gathered statistics on the subject.
That number is even lower if you expand the population to include all American adults, as the National Association of Insurance Commissioners did a few years ago. Its survey of home inventory trends found that just 41 percent have made a list or otherwise created a record of their possessions.
What's the big deal, you ask? For starters, home inventories allow you to keep track of your valuables and other belongings.
Also, they can help you buy the right amount of renters insurance. And they can make filing a claim easier and more efficient--should you ever need to do such a thing. (Here's hoping you don't.)
Finally, a home or renters inventory can help you substantiate losses in the wake of a break-in, fire, natural disaster, or other catastrophe. Without a record of your possessions, you may have a hard time qualifying for disaster assistance or a tax break.
So now you know why you need an inventory of your stuff even if you rent, rather than, own, a home, condo, or apartment.
Something else you should know about these inventories: they're surprisingly easy to make. In fact, you can get started on one as soon as you're finished reading this article, thanks to the following tips and advice.
Paper, Computer, App, or All of the Above?
Before you start going through your stuff, you have to decide how you're going to catalog it.
The good news here is there's no shortage of options for renters looking to inventory their possessions these days.
For example, if you're more of a low-tech kind of person, you can write down all of the relevant details using just a pen or pencil and a pad of paper. (And then maybe keep that notepad and all of your receipts and other related documents together in a folder.)
Or you can create a text or word document on your computer and use it to store all of your inventory's information. (If you go this route, you might want to scan your receipts and other docs or even snap digital photos of them to ensure everything is in the same place.)
The quickest and easiest option of all, though, may be to download one of the numerous mobile apps that are now available. Many of them let you do more than just input text; they also let you add barcodes and photos, sort your belongings by room, and even store your entire inventory in the cloud for safekeeping. Although you have to pay for some of these apps, you should be able to find plenty of free ones, too.
If you decide to use an inventory app, make sure you understand how it backs up your info before you spend too much time with it. You really don't want it tied to a phone, tablet, or computer that could die at any time--and take your inventory with it.
Take (And Save) Photos, No Matter Which Medium You Use
Whether you use a notepad, a computer, a tablet, or a phone to catalog your valuables and other belongings as part of your home inventory, you should bolster that effort by taking digital photos of them, too.
And if you can, document all of your stuff via video footage as well.
Both will help you prove ownership if something happens to your apartment, condo, or house that requires you to file a renters insurance claim.
Don't worry if you're far from the world's best photographer or videographer. That's not what's important here. What's important is that you have some sort of visual record of your possessions.
Also, none of this should take a ton of time. To capture everything on video, simply walk through your home and slowly record the contents of each room. To do the same with still images, go into each room and begin by snapping photos of all four walls. Then take close-up shots of anything you consider especially valuable.
When you're done, save copies of these photos or video files on an external drive or, better yet, on line. If nothing else, email them to yourself. That way, you can access everything even if your computer, phone, or tablet is destroyed, damaged, or stolen.
Not Sure Where to Start? Here Are a Few Suggestions...
If you're like most people, you have a lot of stuff--even if you live in a small apartment.
To keep it from overwhelming you when you go to create an inventory of it, make a plan. One option is to focus on one room at a time. Even better: start with a full walkthrough of your place and then return to individual rooms so you can focus on the most important details.
Another possibility: begin by cataloging your most recent purchases or gifts, or your most valuable items. From there, expand your efforts to encompass the rest of your possessions.
Be Thorough
It can be tempting to wrap up your home or renters inventory as quickly as possible. Don't fall into that trap. More often than not, that approach backfires on you--and the last thing you want is for your inventory to wind up a useless piece of paper (or word document or whatever you call the contents of a mobile app).
So, take your time. Be thorough. The more comprehensive and detailed your inventory, the more useful it will be to you if you ever have to file a claim on your renters insurance policy.
Don't Ignore Off-site Items
On a related note, don't forget to include in your inventory things you may have stored in your attic, basement, or garage. And don't forget to include things you may have stored outside your apartment, condo, or house, too. That means safe deposit boxes, external storage units (like the ones found in a self-storage facility), and even backyard sheds.
Go Beyond the Basics
When creating an inventory of your possessions, you obviously want the resulting document or app to include the basics. In other words, you want it to include general descriptions of each item, make and model details, where and when you bought them, how much you paid for them, and more.
If you can, take things a few steps further. Gather serial numbers. (You can usually find these on the backs or bottoms of appliances or electronics.) And dig up and store alongside everything else sales receipts, purchase contracts, bank or credit card statements, appraisals, or even instruction manuals.
Not only will all this extra effort help you prove ownership should anything happen to your prized belongings, but it can help you prove their worth as well.
Make a Copy or Two
Speaking of extra effort, taking the added step of scanning and turning all of these documents into digital files that you can then store on line is sure to pay off handsomely.
If that's not possible, at least make physical copies of them--and then store those copies in a fireproof safe or, better yet, outside your home. After all, the originals won't do you any good if they're stolen or if they go up in flames (or are otherwise destroyed or damaged) along with the rest of your stuff.
No matter which tactic you take here, make sure it allows you to access your inventory even if your rental unit and everything in it is inaccessible. That could mean giving copies to a trusted friend or relative. It could mean putting them in a safe deposit box. Or it could mean emailing digital copies to yourself or storing them in the cloud.
Got Valuables?
Do you own any of the following?
antiques
artwork
china or crystal
coins or other collectibles (like stamps)
firearms
furs
jewelry
musical instruments
valuable rugs
If so, and if you either paid a lot for them or if they've greatly increased in value since you bought them, you may need to buy extra coverage in the form of a rider or endorsement. Or you may need to insure them separately.
For more information, read our article about how you can protect your valuables with insurance riders.
Also, mention your collectibles and valuables when you go to buy renters insurance. The agent you talk to will be able to tell you if a standard policy will fully protect these belongings or if you need additional coverage.
Keep Your Inventory Up to Date
Yes, the most important message you can take away from this article is that you need to make an inventory of your possessions whether you rent or own a house, condominium, or apartment.
The second most important message to take away from this article, though, may be that you can't just create an inventory and then never return to it.
To be in the best possible position if you ever file a renters insurance claim for a stolen, damaged, or destroyed item, you have to keep your inventory up to date.
That means adding descriptions, photos, receipts, and all of the other information and details discussed here to the document or app as soon as possible after you bring new items--significant ones, especially--into your home.
It also means reviewing your inventory now and then and removing any items you've replaced, given away, or sold.
You shouldn't have to do the latter more than once a year, but you should get in the habit of doing the former whenever you buy or someone gives you anything of value.
Frequently Asked Questions
Q: What is a renters insurance inventory?
A: Basically, a home or renters inventory is a list or record of your belongings. Some people write down all of this information in a notebook. Others put it in a word or text document on their computers. And yet others make use of mobile apps.
All three are fine options--as long as you don't skimp on the details. At the bare minimum, your inventory should include:
general descriptions of each item
where and when you bought them
how much you paid for them
If you want to get the most out of your inventory, though, make sure it includes:
serial numbers
sales receipts
purchase contracts
bank or credit card statements
appraisals
instruction manuals
Q: Why do I need a home inventory if I'm a renter?
A: An proper inventory can help you in a number of ways. It can help you keep track of your possessions. It can help you buy the right amount of renters insurance. (Want to learn about what renters insurance covers? Read our "renters insurance basics" article.) It can help you file claims against your renters insurance policy more easily and efficiently. And it can help you substantiate losses.
Q: Is there anything I shouldn't I include in my renters insurance inventory?
A: No one is going to penalize you if you add something to your inventory that doesn't need to be there.
That said, you shouldn't feel like you have to make note of every single thing you own. A case in point: clothes. Sure, if you have a bunch of furs or some really expensive shoes, go ahead and highlight them individually. Otherwise, though, just group them together. For example: say you have five wool sweaters, or four pairs of jeans.
Do the same for most items you own multiples of, such as silverware, dishes, or DVDs.
Q: Should I do anything different in terms of creating an inventory if I have a roommate?
A: In a perfect world, both you and your roommate would create your own inventories. Regardless, though, you should create one for your belongings.
If you want, you can go ahead and create an inventory that includes your possessions as well as those of your roommate. Just make sure you note which items belong to which renter.
On a related note: don't split a renters insurance policy. Each roommate should have his or her own coverage. To learn more about this topic, see our article about why you shouldn't share renters insurance with roommates.
Q: What do I do after I create my home inventory? What should be my next steps?
A: One of the first steps you need to take after you complete your inventory is to make sure you have a backup. For some people, that means making copies and putting them in a safe, secure place away from their apartments, condos, or homes. For others, it means saving digital copies on line in a way that makes them accessible even if their phones, tablets, or computers are stolen, damaged, or destroyed.
Another step you need to take once you've finished the first draft of your inventory: keep it up to date. Review it at least once a year even if you don't buy or receive anything you consider all that valuable. If you do buy or receive items you'd want to replace if they were damaged, destroyed, or stolen, though, add them to your inventory while they're still fresh in your mind.
Q: How often should I update my renters insurance inventory?
A: Most experts will tell you to update your inventory whenever you buy or receive something you'd want to replace after a robbery or disaster. At the very least, though, you should review and update it annually. Remove items you've given away, sold, or replaced, and add new ones that you consider valuable.
QuoteWizard.com LLC has made every effort to ensure that the information on this site is correct, but we cannot guarantee that it is free of inaccuracies, errors, or omissions. All content and services provided on or through this site are provided "as is" and "as available" for use. QuoteWizard.com LLC makes no representations or warranties of any kind, express or implied, as to the operation of this site or to the information, content, materials, or products included on this site. You expressly agree that your use of this site is at your sole risk.