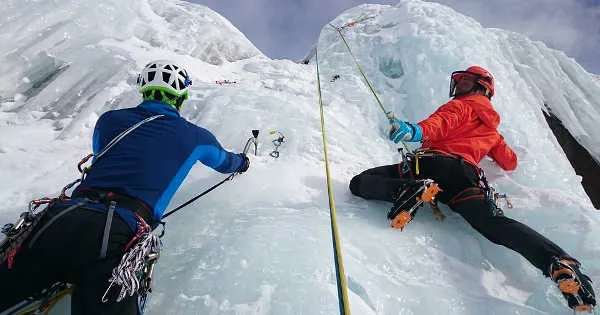 Most Americans would never dream of bungee jumping off a cliff, or jumping out of an airplane. Nonetheless, for the adrenaline junkie, that kind of thing is the ultimate thrill.
What doesn't give them a high? Being denied life insurance. That's a real possibility for people who enjoy extreme sports. Many others have a difficult time finding an affordable policy.
If you fall into either category, keep reading to find out what you can do to get a life insurance policy as well as how you can find one that's priced to fit your budget.  
Life Insurance Basics
Life insurance lets you provide financial assistance to your loved ones after you die. You pay premiums each month toward your policy, and when you pass away, your beneficiaries reap the benefits.
There are two different types of life policies—term and whole life.
Term and Whole Life
Term life covers you for a period of time such as 10, 20, or 30 years. Die within that period, your beneficiaries receive a payment. Live beyond it, though, and neither you nor your loved ones get anything.
Whole life covers you until you die. That comes at a cost, however. In fact, the premiums tied to these policies are much higher than those tied to term ones.
Risk Classifications
Many insurers use a risk classification system while determining your rates. They will classify you as:
Preferred select
Preferred
Standard plus
Standard
Preferred smoker
Standard smoker
Pose too much of a liability to be placed in one of the above categories and they'll use the table rating system to determine what you'll pay for a policy.
With the table rating system, you're given a letter or number based on your risk. You'll then pay an additional percentage on top of your premium based on that rating.
That's important to note, as most people who take part in extreme sports or other risky activities are table rated.
In fact, according to Barbie Keck, owner and agent at Transcendent Athletes, "Extreme athletes do run into the frustrating position of life insurance companies scoring them as 'high risk.'"
Keck argues that shouldn't be the case for professional extreme athletes, at least, because most are meticulous about what they do. "There is research and pre-visits to the locations, a team of choreographers, safety crews (which may be weather experts, local terrain experts, medical experts, etc.), and double and triple inspections of all the equipment. We have even employed risk analysts to help avoid any danger we may oversee."
Even so, life insurers consider professional extreme athletes, like people who enjoy these sports as a hobby, among the highest risk.
Life Insurance and "High Risk"
Risk and life insurance go hand in hand. The higher risk you pose to insurers, the higher your life insurance rates. And the lower your risk, the lower your rates. The reason? Life insurance companies want to avoid paying out a claim on your behalf. So they safeguard themselves by raising your premiums.
In fact, many life insurance companies won't insure people who enjoy extreme sports for the sheer factor of risk. And when they do insure them, their premiums usually are sky high.
The extreme sports insurers pay special attention to are:
Flying
Scuba diving
Motor Sports
Parachuting
Canoeing
Kayaking
Hang gliding
Paragliding
Skydiving
BASE jumping
Mountain or rock climbing
Extreme biking
Skateboarding
Snowboarding
Skiing
Surfing
Of course, there are many other potentially hazardous sports out there, but insurance companies look at the ones above as the riskiest.
And insurers determine whether to issue you a policy based on a variety of factors, such as:
The type of "high risk" sport
The dangers associated with that sport
How often you participate in it
Your level of experience
The type of equipment you use
For example, let's say you base jump once a week. Your rates are going to be much higher than someone who scuba dives every six months. And a scuba diver who dives below 150 feet will pay more than someone who stays near the surface.
How to Buy Life Insurance When You Enjoy Extreme Sports
As should be clear by now, taking part in various extreme sports can hinder your ability to get life insurance. Or it can keep you from getting affordable life insurance. Because of this, here are some steps you should take if and when you go to buy a policy.
Speak with an Agent or Broker
Before you do anything else, speak with an independent agent or broker who can assess your level of risk. They should be able to tell you which risk group you fall into.
Talk with Other Extreme Athletes Too
Keck also suggests doing some research before you apply. Talk to other athletes in your sport about who have policies with the same insurance company, and ask them for advice or recommendations. She also says to thoroughly read about the risk assessment process of potential life insurers. And read customer reviews of these companies.
Believe it or not, a lot is in your hands in terms of shopping for the best rates.
Don't Lie About Your Activities
Most life insurance underwriters issue Informal Inquiry Forms. These forms ask about an insurance candidate's medical history. They also ask about other factors such as "hazardous" activities or hobbies.
So when you're asked these questions, be honest. Fail to disclose that you frequently climb Half Dome, and then die doing it, and your insurer may refuse to pay your claim.
Your insurer also can cancel your policy within the first two years if it finds out you're participating in life-threatening sports and neglected to tell them. But according to the contestability clause, it can't drop you after this period.
One caveat to letting a potential life insurance company know about how you spend your free time is you don't need to let them know about extreme sports you take up after you buy a policy. Your life insurer has no authority over the matter—as long as you didn't know you'd be participating in those risky activities when you first applied.
Insurance companies also can't raise your rates until your renewal period. So if you're worried they'll raise your rates after you go skydiving, don't.
Share How Often You Participate
Most insurers will ask about the time frame and frequency of your participation in a risky activity or sport. Again, be honest when you answer those questions.
For example, if you went sky diving one time over 20 years ago, you probably won't be penalized on your life insurance premiums. But if you frequently scuba dive, or if you're a sky-diving instructor, look for your rates to be much higher than the average person.
And speaking of being an instructor, insurers look more favorably toward people who are well trained in their sport. So frequently taking part in an extreme sport can actually help lower your rates as long as you actively take measures to reduce your risk of injury or death. This could be by purchasing safety equipment, or by taking safety courses and training frequently.
Ask About the Cost
Always shop around and get quotes from a number of companies before purchasing a life insurance policy. QuoteWizard can help with this. Through us, you can compare rates from top insurance companies.
Keep in mind that different sports lend themselves to different rates. Regardless, you can expect to pay a few hundred to a few thousand dollars more than the average person for a life insurance policy should you participate in an extreme sport of one sort or another.
Something else to keep in mind: You may be able to find an insurer who will cover you for everything except your favorite extreme hobby or sport. It doesn't hurt to ask.
What If You're Denied Life Coverage Because of Your Hobby?
Unfortunately, some extreme sports athletes won't be able to find a policy at all. Luckily, there are alternatives for people lumped into this unfortunate situation.
Group Life Insurance
Most employers offer life insurance policies that don't require any medical underwriting. Some even offer free life insurance, meaning they cover the premiums.
However, this coverage usually is around one year's salary. That's not great, but if you're desperate and can't find insurance elsewhere, this is a safe bet.
You may also want to look into converting your group life policy to an individual one. This doesn't require medical underwriting, but the premiums will be high and the coverage will be low.
Guaranteed Issue
These are life insurance policies that require no medical underwriting. The downside? They're very expensive for the amount of coverage you get in return.
Graded Benefit Whole Life Insurance
Graded benefit whole life insurance also doesn't require medical underwriting. It's a last resort because it gradually pays out your beneficiaries for the first two years following your death. After this period, the benefits should have accrued and they'll receive a full payout. Just keep in mind this type of policy is quite pricey.
Frequently Asked Questions
Q: Do insurers look at how often I participate in extreme sports?
A: Yes, they most definitely do. If you're someone who frequently goes scuba diving versus someone who has only gone once, the person who does it more often will pay more for their policy.
However, there are ways for a frequenter of extreme sports to reduce their rates. Two options: buy safer and more expensive equipment, or take safety training classes to help reduce your risk of death. Insurance providers, in turn, may reward you with lower rates. 
Q: What if I only skydive, paraglide, or climb once or twice a year? Is that all right, or at least better than doing it more frequently?
A: Yes, but you'll still need to disclose this information to your insurance agent. If you don't and you die participating in one of these potentially hazardous activities, your insurer could refuse to pay out a claim on your family's behalf.
Q: Are some dangerous sports more acceptable than others to life insurers?
A: Yes, some extreme sports are much more of a risk to insurers than others.
According to Keck, "An aerial stuntman will be treated differently than a skier. But in reality, agencies have no way to weigh the risks between a skateboarder who may practice every day and a luge athlete who may only be able to compete once every other month."
So there is a hierarchy among different extreme sports and how they're rated in the insurance industry.
For a full list of sports that insurers pay special attention too, read the section above on "Life Insurance and High Risk."
QuoteWizard.com LLC has made every effort to ensure that the information on this site is correct, but we cannot guarantee that it is free of inaccuracies, errors, or omissions. All content and services provided on or through this site are provided "as is" and "as available" for use. QuoteWizard.com LLC makes no representations or warranties of any kind, express or implied, as to the operation of this site or to the information, content, materials, or products included on this site. You expressly agree that your use of this site is at your sole risk.