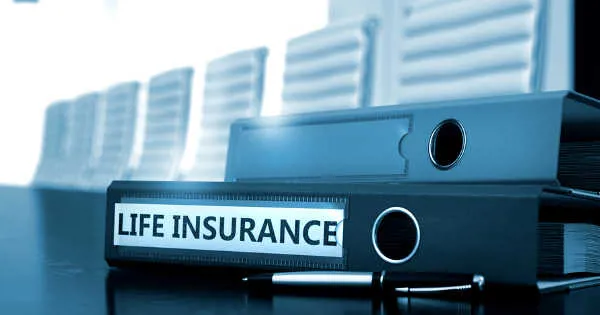 There are many misconceptions in the world of insurance. One of them is that employer-provided life insurance is all anyone needs. While it's a great benefit, employer-provided life insurance should typically be treated as supplemental coverage rather than a complete life insurance solution.
Benefits of Life Insurance
Depending on the type of life insurance your company provides, your beneficiaries could enough receive money to sustain them for the rest of their lives. The money that your family would inherit from your policy could include funds for your children's college tuition, help to pay off your home's mortgage, help your spouse make ends meet, help keep a family business open, and much more. These are all reasons why an employee might capitalize on the life insurance offered through their work, especially when offered at a discounted price.
Group Life Insurance
Group life insurance is life insurance offered by your employer or union that you can purchase at a wholesale price that's likely lower than you could obtain on your own. Your employer acts as the policy holder, and employees are all covered under that one policy. Many employers offer this coverage for free as an employee benefit.
Because the same policy and coverage are purchased for everyone in the group, group life policies are rather "one-size-fits-all". You have little choice in the type of life insurance coverage you get, or the company you are getting it from.
The problem with group life insurance is that most people assume it provides enough coverage to protect their dependents.
More often than not, group life insurance policies provide coverage equal to no more than double your annual salary. However, most life insurance experts recommend that you purchase life insurance coverage equal to at least five to 10 times your annual income.
How to Obtain Additional Insurance
Life insurance professionals usually recommend that you purchase additional life insurance coverage in addition to your company's group plan. Employer-sponsored life insurance does have its benefits, like low rates. Group life insurance also often doesn't require a medical exam.  However, group life plans have drawbacks as well. First, the coverage amount is usually low. Second, your coverage ends when you leave the company.
Adding an individual life insurance policy to your group life insurance policy will give you more customized coverage. You'll be able to:
Choose the provider that best fits your needs
Adjust the amount of coverage you want
Choose the exact type of coverage you want (whole-life or term, 20, 25 or 30 years, etc.)
The downside of buying your own policy is that you'll probably pay higher premiums than you would for a group life policy. However, your policy will be tailored to your needs.
Group Life Insurance and Leaving Your Job
Typically, when you leave your job, you leave your group life insurance behind, too. Whether you get laid off, quit, go part time, or the company goes bankrupt, you won't be able to keep your group life insurance coverage. This is why it's so important to purchase more life insurance coverage than provided by your employer.
You may be able to transfer your group life insurance policy to an individual life insurance policy. However, this can be tricky and expensive. Your best is to talk to an insurance agent or your employer's HR department about how to go about this.
When it's Sufficient to Just Have Group Life Insurance
As you get older and begin to pay off your mortgage, car, and student loans, you probably don't need as much life insurance coverage. Life insurance is meant to be a safety net for your dependents in case you pass away. So if your kids have grown and live on their own, you don't need an insurance policy intended to support them.
Frequently Asked Questions
How much additional life insurance should I get?
That depends on quite a few factors. QuoteWizard works closely with licensed agents that can help you navigate the many complex options and coverage to help you
A lot goes into determining which life insurance policy is best for you. QuoteWizard has a network of licensed agents ready to help you find the right coverage for the best rates.
Q: How is group life insurance paid for?
A: Depending on your company, your group life insurance monthly premium could be taken out of your paychecks. This is the case if it is included in the list of benefits your employer offers. Deducting money from your salary makes more sense than having you pay a premium each month.
Q: Is corporate owned life insurance the same as company-provided group life insurance?
A: Corporate owned life insurance and company-provided group life insurance are very different. Corporate owned life insurance is an insurance policy taken out on its employees. It pays the company should something happen to an employee or employees. Group life policies, on the other hand, cover employees and pay beneficiaries should tragedy strike.
Q: If I have pre-existing medical conditions, wouldn't it be better to have guaranteed coverage through my work?
A: It's harder for you to get individual life insurance if you have a pre-existing medical condition. But group life insurance has a high acceptance rate. So, your group life insurance will cover you if you have an illness. But you won't get any of the personalized benefits that individual life insurance riders can offer. Nor will you be able to individually tailor your plan to fit your needs. This can be troublesome if you have medical conditions and want to provide your family with the best protection.
Q: Exclusions from group life insurance coverage?
A: One exclusion from your group life insurance policy is it will not cover you if you are laid off due to being in the hospital too long. Say you get in a major car accident and are on disability leave so long that your company lets you go. In this case, your group life insurance would mostly likely be gone too.
Q: How often should I review my individual life insurance coverage and group life insurance policy?
A: It's recommended that you review your insurance coverage every few years, or every time you experience a major life change. For example, when you began your career in your twenties you probably didn't have any dependents to provide for. If so, additional life insurance coverage would have been unnecessary. But if you decided to get married and start a family, it would be wise to reassess your coverage.
Providers also change their rates and algorithms for determining premiums. That's why it's important to speak with an insurance agent and get life insurance quotes to see if you are getting the best coverage through your provider.
References:
QuoteWizard.com LLC has made every effort to ensure that the information on this site is correct, but we cannot guarantee that it is free of inaccuracies, errors, or omissions. All content and services provided on or through this site are provided "as is" and "as available" for use. QuoteWizard.com LLC makes no representations or warranties of any kind, express or implied, as to the operation of this site or to the information, content, materials, or products included on this site. You expressly agree that your use of this site is at your sole risk.