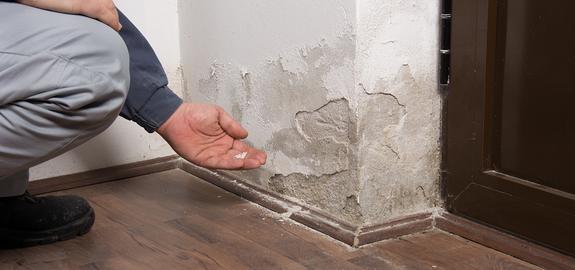 As appliances and systems in your home get older, the chances of a breakdown increase. Homeowners insurance does nothing if the damage occurs over the years. This puts you at financial risk, especially if you have an older home. Home repair insurance offers coverage that fills in the gap. This article covers:
What is home repair insurance?
Home repair insurance, also known as home appliance insurance, covers home repairs for systems and appliances that become damaged because of the passage of time. Why is this important if you already have homeowners insurance?
The simple fact is that homeowners insurance only provides coverage in the event of immediate or accidental damage, not old age. If your washer and dryer are destroyed in a fire, your homeowners insurance will step in to replace them. If they just go out because they're old, you have to replace them using money out of your own pocket.
This is where home repair insurance comes in. For the price of what a whole new appliance can easily cost you, you can protect multiple items in your home (from damage caused by age) for a year. With what home repairs can cost, the price of a home appliance insurance premium can be a drop in the bucket.
What does home repair insurance cover?
Home repair insurance companies may differ in the specific appliances their plans cover, but the standard systems and appliances in your home are usually covered against deterioration damage. This includes:
Refrigerators
Ovens
Washers and dryers
Built-in microwaves
Garbage disposals
Ceiling fans
Most home appliance insurers offer a basic package plan that covers specific items in your household. Normally, higher-priced plans are available that cover more items. There may be high-end appliances that are not on a basic home repair insurance plan but can be included in coverage as add-ons. You might be able to add on some high-cost systems as well, such as air conditioners.
When looking for a home repair insurance policy, pay careful attention to the dollar limits on each item a particular company's policy covers. These can differ a lot from company to company. If you have a high-end stove and a policy you're looking at has a low dollar limit on stove replacement costs, that policy might not be the one for you.
Sure, you may be able to pay the difference between the insurer's maximum dollar limit appliance and one more like yours, but it could be cheaper to find a home appliance insurance policy with a higher dollar limit.
Do I need home repair insurance?
To answer this question, look at the ages of your appliances. If they're new or a couple of years old, chances are they're probably under a manufacturer's warranty or not at high risk.
On the other hand, if you have a seven-year-old dishwasher with an average lifespan of nine years, getting home repair insurance for your household is probably not a bad idea. The average price of a new dishwasher could pay a home appliance policy premium for a year.
A good way to keep track of the ages of your appliances is to add them to the inventory list you keep for home insurance purposes. Keeping all the information regarding your insurance policies is convenient and smart.
How does home repair insurance work?
One of the big benefits of home repair insurance is how simple it is to get a broken appliance taken care of. Some home repair insurance providers may have slightly different processes, but this is normally how a home repair claim works:
You call your home repair insurer when a covered appliance breaks down.
Your home repair provider finds a licensed contractor in their network who is local to your area.
Your provider then contacts you and arranges a date and time for the contractor to come and look at the appliance.
The contractor first will attempt to repair the appliance. If it cannot be repaired, your provider will replace the appliance within the limits of your policy.
You pay the contractor a deductible for the visit.
How much does home repair insurance cost?
The cost of a home repair insurance policy relies mostly on how many items are covered in the basic plan, as well as the provider's listed coverage limits. On average, a basic home appliance insurance plan will cost somewhere between $400 and $550 yearly. You can expect to pay more if you choose to add on optional coverage for appliances not part of the basic package.
Usually, a home repair policy will require you to pay a deductible to the contractor assigned to your claim each time they visit. The average amount of the deductible is $75, but it can be as high as $125.
Some home appliance insurance providers offer lower yearly rates in return for higher deductibles. This can be another factor to consider when deciding what kind of home repair insurance policy you want to buy. A lower premium in exchange for higher deductibles when you predict multiple breakdowns over the course of the year isn't in your best interest.
QuoteWizard.com LLC has made every effort to ensure that the information on this site is correct, but we cannot guarantee that it is free of inaccuracies, errors, or omissions. All content and services provided on or through this site are provided "as is" and "as available" for use. QuoteWizard.com LLC makes no representations or warranties of any kind, express or implied, as to the operation of this site or to the information, content, materials, or products included on this site. You expressly agree that your use of this site is at your sole risk.