Medicare Part F: What Is It? What Does It Cover? What Does It Cost?
Of all the Medicare Supplement plans available to Americans at the moment, the one often called Plan F is the most popular. Why is that? What does it cover? And what does it cost? Here are answers to those questions and many more.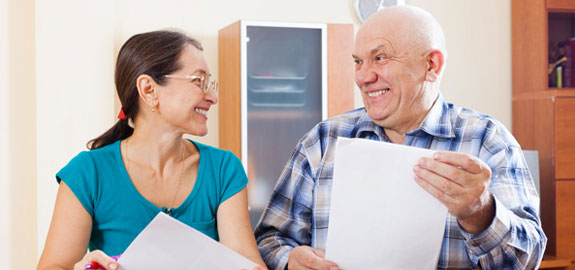 The good news for Americans who aren't entirely happy with the health coverage Original Medicare provides them: they have options.
In particular, they have options when it comes to finding supplemental insurance that will help them pay some of the healthcare costs Medicare Part A and Part B don't cover.
The bad news for those very same people: the many options available to them in this area can quickly become overwhelming.
For starters, they have to choose between Medicare Advantage and Medicare Supplement Insurance. (Don't know the difference? Don't worry about it--check out our article, "Medicare Supplement (Medigap) vs. Medicare Advantage," to get up to speed on that and a whole lot more.)
And should they decide to go with Medicare Supplement Insurance, also known as both MedSup and Medigap, they have even more choices to make. Specifically, they need to choose between 10 different MedSup plans.
Yes, you read that correctly. There are 10 different MedSup plans. That alone is enough to make most folks throw up their arms and walk away in disgust.
Before you do that, though, consider this: one MedSup plan is far and away more popular than the rest. Which one? Plan F--or as it's sometimes called, Medicare Part F. (Actually, people call it all sorts of names, including Medicare Supplement Plan F, MedSup Plan F, Medigap Plan F, and Medicare Plan F--all of which you'll find in this article.)
Should you enroll in Medicare Part F just because a lot of other Americans enroll in it? Of course not. After educating yourself on its coverages and its costs, though, you may well come to the conclusion that "Plan F" is the right MedSup plan for you.
With that out of the way, here are the most frequently asked questions about Medicare Supplement Plan F as well as detailed answers to those queries.
What is Medicare Part F or Plan F?
As you've probably already gathered, Part F is one of the 10 MedSup policies Americans enrolled in Original Medicare can buy if they want additional health coverage. (Or if they want help paying for their Medicare Part A and Part B coverage.)
Beyond that, Part F is the most comprehensive of all the MedSup on the market today. What does that mean? It means it helps the people who buy it with all of the payment gaps left open by Medicare Part A and Part B. To put that another way, it often means that those who enroll in Plan F rarely, if ever, have to worry about out-of-pocket costs when they visit a doctor or otherwise seek medical assistance.
Want to learn more about Medicare Part A and Part B and how they work? Read through our "Guide to Medicare: Everything You Need to Know."
Why is MedSup Plan F important? Why should I care about it?
The main reason you should care about Medicare Supplement Plan F is it provides the most coverage of any of the MedSup plans available today.
Also, as mentioned a few paragraphs ago, it is the most popular of the many MedSup plans private insurance companies currently sell to Americans. In fact, according to a couple of reports (including this one), somewhere between 56 and 66 percent of people who buy MedSup or Medigap policies choose Plan F.
What does Medicare Supplement Plan F cover?
You've already heard a few times that Plan F offers more comprehensive coverage than any other Medicare Supplement policy. But what does that mean?
According to medicare.gov, it means that MedSup Plan F pays for 100 percent of the following:
Medicare Part A deductible
Medicare Part B deductible
Part A coinsurance and hospital costs up to an additional 365 days after you've used up your standard Medicare benefits
Part A hospice care coinsurance or copayment
Part B coinsurance or copayment
Part B excess charge
Skilled nursing facility care coinsurance
Blood (first three pints each year)
It also covers 80 percent of medical care you receive while traveling outside the U.S.--up to your plan's limits, of course. (Curious to know more about this particular type of coverage? See our article, "Do Medicare, Medicare Advantage, or Medigap Plans Pay for Medical Treatments in Foreign Countries?")
By the way, the "excess charge" mentioned above is the difference between the amount a healthcare provider legally can charge for a procedure or treatment and the Medicare-approved amount for it. Basically, if the first amount is higher than the second amount, the difference between the two is the excess charge. Plan F pays that charge.
Something to keep in mind as you contemplate whether or not to enroll in this plan: like all MedSup policies, Plan or Part F is standardized. In other words, although many different insurance companies sell Plan F, the benefits are the same no matter where you buy it. The costs aren't necessarily the same, though, so shopping around before settling on a MedSup plan is important if you care how much you pay for this kind of coverage.
Keep this in mind, too, as you compare MedSup plans: some insurance companies offer a high-deductible version of Plan F. If you choose this option, you'll have to pay all your Medicare-covered costs up to a certain deductible amount--$2,240 in 2018--before Plan F starts kicking in its share.
Why would anyone pick a high-deductible Plan F over the standard one? Keep reading. You'll find the answer to this question below.
How does Medicare Part F compare to other MedSup plans in terms of coverage?
Going into detail about how Medicare Part F (or Plan F, as we've called it here a number of times) compares to the nine other available MedSup plans might be a bit overwhelming. So, let's focus on how it compares to another popular Medicare Supplement policy, Part (or Plan) G.
The only way MedSup Plan F differs from Plan G is that Plan G doesn't pay your Medicare Part B deductible. (Plan F does pay it.) All other benefits are the same between these two MedSup plans.
Both Plan F and Plan G cover Medicare Part B excess charges, by the way. They're the only two Medicare Supplement policies that pay these fees. If having low out-of-pocket expenses is important to you, you might want to pick MedSup Plan F or G over the eight other plans insurers sell.
How does Medicare Plan F work?
The main thing you need to know about how this or any other Medicare Supplement plan works is that you have to be enrolled in Original Medicare, or Medicare Parts A and B, before Part F kicks in and starts filling your Medicare payment gaps.
Once that's out of the way, though, and once you're enrolled in Part or Plan F, Medicare pays its share of your approved healthcare costs like it always does and then your MedSup policy follows up by paying its share.
To learn more about how these plans work in general, read our "Medigap/Medicare Supplement Insurance Policy FAQ" article.
How much does Medicare Supplement Plan F cost? How much are the premiums, deductibles, copays, and coinsurance costs associated with Plan F?
It's a lot easier to say what MedSup Plan F covers or why someone should enroll in it than it is to say how much it costs.
That's because the price of this kind of Medicare Supplement plan changes depending on:
where you buy it
where you live
your gender
whether or not you smoke
Yes, insurance companies usually charge men more than women for these policies. They also charge tobacco users more than people who don't use tobacco products. And they charge people in certain areas of the U.S. more than they charge people in other areas.
Some insurers even base what they charge for a Plan F policy on how long someone's been enrolled in Medicare Part B.
To figure out how much--or how little--you may have to pay for Plan F coverage, contact a number of insurance companies that sell the policies in your ZIP code. (Thankfully, you can use medicare.gov to find a Medigap policy in your area.) Compare the prices they quote you and then make your decision based on that.
Remember, all Plan F policies offer the exact same benefits. This is true no matter where you buy the plan. Different insurance companies may charge different premiums, deductibles, copayments, or coinsurance for it, but they can't change its coverage.
How can I lower the costs associated with my Medicare Part F plan?
One way to lower what you pay for Medicare Supplement Part F is to move to an area where this kind of coverage costs less than it does where you live now.
Not many people are going to go to such lengths to save a few dollars a month, though, so here are a handful of other options:
shop around (different insurers charge different amounts for the same plan, so you should save some money by doing this sort of legwork)
ask the insurance companies that serve your area if they offer any discounts on these plans
quit smoking
Can I enroll in Medicare Part F if I'm already enrolled in Medicare Part A and Part B? Can I enroll in Medicare Part F if I'm enrolled in Medicare Part C, or Medicare Advantage?
Actually, you need to be enrolled in Medicare Parts A and B (or Original Medicare) before you can enroll in Part F.
No insurer will sell you a Part F or Plan F policy if that's not the case. Of course, why would you want it if you didn't already have Medicare Parts A and B? After all, the whole point of Plan F is that it pays some of the costs Parts A and B don't cover.
As for Medicare Part C, or Medicare Advantage, here's the deal: if you have a Medicare Advantage plan, you can't have a MedSup plan, too.
If you have Original Medicare plus a MedSup plan and you'd like to switch to a Medicare Advantage plan that offers the same or similar coverage, you can do that. Drop the MedSup plan before you do so, though, as it won't pay out if after you enroll in Medicare Advantage.
To learn more these policies, see our comprehensive "Guide to Medicare Advantage Plans."
Can I enroll in other Medicare Supplement plans while I'm enrolled in Plan F?
If you're talking about enrolling in more than one MedSup or Medigap policy, the answer is no. In fact, insurance companies aren't allowed to sell more than one of them to you. Or they can't sell you a second if you've already enrolled in one.
What if I decide I'd want a different MedSup plan? Can I switch from MedSup Plan F to another plan whenever I want, or do I have to wait until a certain time? Or can I not switch at all?
The better question here may be: should you switch MedSup plans in this way?
While you can switch from on Medicare Supplement plan to another in most cases, you may pay for it. That's meant figuratively as well as literally, by the way. After all, if you go to switch MedSup policies and you don't meet certain requirements, you'll probably have to pass a medical screening before another insurer will sell you a plan. And depending on the results of that medical screening, you may end up paying a lot more for your new plan than you did for your old one.
It's even possible you won't be allowed to switch MedSup plans, depending on your situation. Given this, thoroughly research all of your options in this area before you enroll a policy. That way, you won't have to worry about how changing from one to another could negatively impact you.
Who should buy or enroll in Medicare Plan F? Or why should someone buy or enroll in this type of plan?
Would you like to deal with as few out-of-pocket healthcare costs as possible while enrolled in Original Medicare? If so, Plan F probably is the Medicare Supplement policy for you.
It also may be the policy for you if you're the kind of person who likes covering all the bases, so to speak. Combined with Medicare Parts A and B, this MedSup policy offers all the coverage you could want or need as you age.
Who shouldn't buy or enroll in Medicare Part F? Or why shouldn't someone buy or enroll in this type of plan?
Medicare Supplement Plan F is great because it provides the most coverage of the 10 currently available MedSup plans.
That coverage comes at a cost, however; specifically, Plan F is the most expensive of all the MedSup policies on the market today.
Before you decide to pass on Plan F, though, do your due diligence and see how much the insurance companies that serve your area charge for it. It's possible you won't pay much more this coverage than you would for Plan G or some other MedSup or Medigap plan.
Why should I enroll in a high-deductible Part F plan? Or why shouldn't I enroll in one?
High-deductible Plan F policies usually have lower premiums than "standard" Plan F policies. As a result, if you need or want to keep your monthly payments to a minimum, this might be the best--or at least a good--option as far as Medicare Supplement policies are concerned.
Just know that you'll have to deal with higher out-of-pocket costs (than you would if you went with a standard Plan F policy) if you get sick or otherwise need medical care. Given that, people who are fairly healthy are the best candidates for high-deductible Medigap Plan F coverage.
Can anyone buy or enroll in Medicare Part F? Or who is eligible to enroll in Part F plans?
You should be able to buy Medicare Supplement Plan F coverage if:
you're over 65
you're enrolled in both Medicare Part A and Part B
you're not enrolled in a Medicare Advantage plan
you live in the plan's service area
If you go to buy this or any other MedSup plan outside of a Medicare open enrollment period, you might have to jump through a few extra hoops. One is that you may have to pass a medical screening (answer a number of questions about your medical and health history). Another is that your doctor or physician may have to get involved in various ways.
Also, if you're under the age of 65 and you have Medicare coverage due to a disability (or end-stage renal disease), you may not be able to buy any MedSup or Medigap policy. Or you may not be able to get the one you want.
When can I enroll in a Medicare Supplement Plan F plan? Can I only enroll at certain times of the year? Or can I enroll whenever I want?
As long as you're enrolled in Medicare Part A and Part B in some form or fashion--in other words, a Medicare Advantage plan counts--you should be able to buy a Part F plan whenever you want. Or you should be able to buy it whenever you want as long as you're not under the age of 65 and have Medicare coverage due to a disability or end-stage renal disease.
That said, the best time to buy MedSup Plan F or any other MedSup plan is during Medicare open enrollment.
If you wait until that after that period ends, you may have a harder time getting it and you may have to pay more for it. Why? Because you'll likely need to answer a number of questions about your medical history before an insurance company will sell you a plan. And your answers to those questions could cause an insurer to refuse MedSup coverage or to charge you an arm and a leg for it.
Where can I buy or enroll in Medicare Part F? Do you get it from the federal government, or do you get it somewhere else?
Although most Americans get their Medicare Part A and Part B coverage through the federal government, that's not how you get Medicare Supplement coverage.
To get Part F or Plan F coverage, or any other kind of MedSup coverage, you have to go through an insurance company that is licensed in your state to sell these policies.
Will Medigap Plan F cover both me and my spouse?
MedSup policies cover only one person, so you and your spouse each have to buy your own Part F plan.
For more information on these policies, check out this article of ours: "When Does it Make Sense to Get a Medicare Supplement Plan?" Read this one, too, if you have the time: "Is Medicare Enough? What's Covered and What's Not Covered?"
QuoteWizard.com LLC has made every effort to ensure that the information on this site is correct, but we cannot guarantee that it is free of inaccuracies, errors, or omissions. All content and services provided on or through this site are provided "as is" and "as available" for use. QuoteWizard.com LLC makes no representations or warranties of any kind, express or implied, as to the operation of this site or to the information, content, materials, or products included on this site. You expressly agree that your use of this site is at your sole risk.