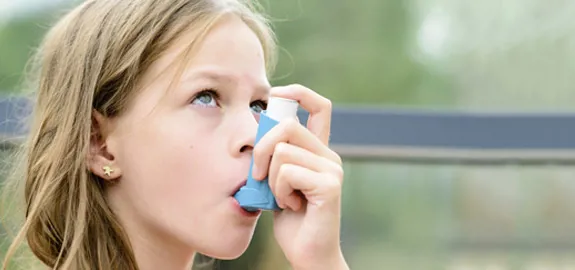 Treating and diagnosing asthma is expensive. The condition costs the economy more than $80 billion per year. It has an annual per-person cost of $3,266.
What makes an asthma diagnosis so expensive? Managing it often requires more than a prescription or two. For example, most people with asthma need to use inhalers or similar devices called nebulizers. Many also need to use "peak flow meters" that measure how well their lungs are working. And then there are the numerous tests, vaccines, medicines, and therapies to keep symptoms at bay.
Because of all those costs, health insurance can be a real lifesaver for people who develop this chronic disease.
Or at least it can be if they have the right plan.
Thankfully, most US health insurance plans cover at least some asthma treatments and services. And that includes policies from the Affordable Care Act marketplace or from insurance companies directly. It also includes Medicaid and Medicare coverage.
You'll about how different policies will and won't help you pay for asthma care in this article. In particular, you'll learn how they cover:
Asthma prevention and diagnosis
Nebulizers, inhalers, and spacers
Prescription medications
Home peak flow meters
Flu and pneumonia vaccines
Allergy tests and shots
Immunotherapy
Checkups with your doctor or specialist
Asthma education classes or management programs
You'll also find answers to these important questions:
Is it possible to buy health insurance that's specifically aimed at people with asthma?
What can you do if you don't have health insurance, but you have asthma and need to treat it?
What questions should I ask health insurance companies about asthma coverage?
We'll also share some additional advice and tips for you to keep in mind as you shop for a health plan that covers asthma care.
How Do Different Health Plans Cover Asthma Treatments and Services?
Pretty much all health insurance plans cover at least some asthma treatments and services.
They don't all cover them equally or to the same extent, though. Even plans of the same "type" differ in terms of which asthma treatments they will or won't cover.
Employer-sponsored health plans and asthma coverage
Finding a job-based health insurance policy that covers some of the bullet-pointed items listed above should be easy enough. But you might have a much harder time finding a policy that covers all of them.
How do you find out if your needed treatments are covered? Ask when you're interviewing for a job. Ask after you get a job.
If employer's health insurance doesn't cover asthma care as fully as you'd like, bring it up with HR. Explain your situation. Tell them your medical needs. Help them understand why their health plans should cover the treatments that'll allow you and others with asthma to manage those needs. HR usually reviews and renews policies every year, so your feedback could make a difference.
Fortunately, these plans are no longer able to deny you coverage because you have asthma or other pre-existing conditions. That stopped as soon as the Affordable Care Act (you may know it as the ACA or Obamacare) became law in 2010.
Marketplace and off-marketplace plans and asthma coverage
The ACA doesn't require health insurance plans to pay for asthma treatments or services. It also doesn't require off-marketplace plans to pay for them.
Don't take this to mean marketplace and off-marketplace health coverage won't help you treat or manage this condition. In fact, most should help you a great deal in that regard.
Because the law doesn't specify how they should do so, though, you need to do your homework as you shop for one of these plans. Take a close look at any policy that catches your eye and seems like a good buy. Assess if your needed asthma treatments are covered. Consider any deductibles, copayments, or coinsurance. If you still have questions, contact the insurer and ask for further details.
On a related note, don't feel like you have to stick to one of these plan types. If you start by looking on your state's marketplace (or exchange) for coverage but nothing meets your needs, look elsewhere. See if insurance companies that serve your area offer health policies that do a better job of covering the things that help you manage your asthma.
Before you do that, though, read our article, "Which Type of Obamacare Plan is Right for You?" And check out this article of ours, too: "Everything You Need to Know to Apply for Health Insurance."
Medicaid and asthma coverage
The good news here: in general, Medicaid covers a wide range of asthma-related medical services.
Now for the bad news: states have a lot of leeway in how they operate their Medicaid programs. As a result, the way your state covers asthma care can be quite different from how another state covers it.
Regardless, your state's Medicaid program should pay for at least some asthma treatments. A few of the costs state Medicaid programs help enrollees pay for:
Asthma education classes and management programs
Allergy testing
Allergen immunotherapy (a fancy name for "allergy shots")
Quick-relief medications
Controller medications
Medical devices
Home visits
This is a big deal for a few reasons. According to the US According to the CDC, children and adults who have asthma are far more likely to rely on CHIP (the Children's Health Insurance Plan) or Medicaid for health coverage than those who don't have it.
Just don't expect to get the benefits mentioned above without jumping through a few hoops. The CDC's also states that no state Medicaid program covers all "categories of care [for asthma] without barriers."
A few cases in point: "Connecticut covered all seven categories of care but had barriers for some categories. Five state Medicaid programs (Alabama, Idaho, Kansas, Maine, and Wyoming) covered six of the seven categories of care across all plans, the most of any state, albeit with barriers."
What kinds of barriers is the CDC talking about here? Age limits and age restrictions are two examples. Others include prior authorization requirements, quantity limits, and specialty visit limitations.
Want more information on the CHIP program or other coverage options for kids? See our article on health insurance for children.
Medicare and asthma coverage
Medicare covers most of the treatments and services people with asthma need.
If an asthma attack ever takes you to the hospital, for instance, your Medicare Part A coverage will pay most of your resulting bills.
Medicare Part B is even more helpful. Not only will you use it when you go to a doctor or specialist for asthma diagnosis or regular checkups, but you'll also use it for:
Chronic care management services
There's no specific mention of home peak flow meters on medicare.gov. Still, it's likely Part B's durable medical equipment (DME) coverage helps pay for those devices.
Medicare Part D helps people pay for other medications they need to treat or manage this chronic disease. Part D is what you need if you want coverage for allergy tests, allergy shots, other forms of immunotherapy, and even asthma inhalers.
As you might expect, Medicare usually doesn't cover all the costs tied to these asthma treatments or services. In most cases, you'll need to pay toward your Part B deductible before you get any assistance. And after that you'll pay 20 percent of the Medicare-approved amount for that form of care. Coinsurance charges might apply, too.
Depending on where you live, you may have to buy from suppliers that are part of Medicare's Competitive Bidding Program.
If you can't afford or don't want to pay the out-of-pocket costs associated with your asthma care, consider Medicare Supplement insurance. These MedSup or Medigap plans, as some call them, work to fill the coverage gaps left open by Medicare Parts A and B.
To learn more about this type of policy, read our article, "When Does it Make Sense to Get a Medicare Supplement Plan?"
And while you're at it, check out our "Guide to Medicare" and this Medicare Part D article, too.
States With the Highest Rate of Asthma
We analyzed CDC prevalence data to see which states have the highest rate of asthma among residents from 2014 to 2018. Rakings show states with the highest average prevalence of asthma over the most recent five year period.
| Ranking | State | Prevalence % |
| --- | --- | --- |
| 1 | West Virginia | 11.74 |
| 2 | Maine | 11.70 |
| 3 | Kentucky | 11.52 |
| 4 | New Hampshire | 11.34 |
| 5 | Rhode Island | 11.34 |
| 6 | Vermont | 11.26 |
| 7 | Oregon | 10.88 |
| 8 | Massachusetts | 10.84 |
| 9 | Michigan | 10.80 |
| 10 | New Mexico | 10.40 |
| 11 | Connecticut | 10.24 |
| 12 | Indiana | 10.22 |
| 13 | Pennsylvania | 10.14 |
| 14 | Alabama | 10.12 |
| 15 | Ohio | 9.98 |
| 16 | New York | 9.88 |
| 17 | Hawaii | 9.82 |
| 18 | Oklahoma | 9.82 |
| 19 | Tennessee | 9.72 |
| 20 | Washington | 9.68 |
Is it Possible to Buy Health Insurance That's Made for People with Asthma?
If your goal here is to find a health plan that's built around covering this kind of care, you're out of luck. Health insurance companies don't sell policies that target people who have asthma.
That said, you should be able to find a policy that meets your needs in this way with a little legwork.
Start by checking out the health insurance marketplace or exchange that serves your state. If none of the options you come across there seem right, look elsewhere. Search for local insurers, or ones that sell plans in your area.
Either way, don't rely on the information you find on line to tell you all you need to know about how a plan does or doesn't cover asthma treatments and services. Contact the company selling it and ask for specific details.
What Can You Do if You Don't Have Health Insurance but You Have Asthma?
If you don't have access to health coverage through an employer--either your own or your spouse's--don't fret. You have options.
First, head to the ACA or Obamacare marketplace (or exchange) that serves your state and check out available plans. Your income and household size may qualify you for a premium tax credit that lowers your monthly bill. You also may qualify for cost-sharing reductions that cut your out-of-pocket payments.
How can you tell if you're eligible for these savings? Fill out an application. Or enter your state, household size, and estimated income into this tool.
Should you not find what you want on the Affordable Care Act marketplace, go directly to an insurance company.
And if you can't afford either of those options, contact your local Medicaid agency. It will help if you meet certain criteria.
What Questions Should I Ask Health Insurance Companies About Asthma Coverage?
Most health insurance plans don't make it obvious which kinds of asthma care they cover (and how fully they cover them). To figure that out, you need to do your homework.
Scanning an insurance company's website is one way to accomplish that, of course. Putting your favorite search engine to use is another.
Your best tactic, however, is sure to be this: contact the insurer and ask if its health plans cover the asthma treatments and services you need.
Don't know what to ask? Here are some examples:
Does the plan cover tests that diagnose asthma or allergies?
Does it cover asthma education classes?
Does the plan allow me to see an asthma or allergy specialist?
Will I need to get a referral to see either of those specialists?
Do these specialists need to be "in network" for this plan to cover them?
Does the plan cover flu or pneumonia shots?
Does it cover any other kinds of immunotherapy (like sublingual immunotherapy, or SLIT)
Does the plan cover nebulizers?
Does it cover inhalers and spacers?
How many quick-relief or "rescue" inhalers will this plan cover? How many spacers will it cover?
Do I need to get prescriptions for nebulizers or inhalers?
Which other asthma medications or drugs does the plan cover?
How often can I refill my prescriptions?
Does this plan cover the cost of a home peak flow meter? If so, does the plan's pharmacy benefit pay for it, or does the DME (durable medical equipment) benefit pay for it?
Do you offer an asthma management program? Or does the plan cover one?
What to Look for While Searching for Asthma Coverage
If you have the option of choosing from a few different plan or network types, take your time in deciding between them. Some networks allow more flexibility than others.
For example, you might want to go with a Preferred Provider Organization (PPO) if you'd like to see out-of-network specialists. (For more information on the many network types tied to US health plans, see this article: "HMO vs. PPO: What Do Those Letters Mean?" Or read this article: "Which Type of Health Insurance Plan is Right for You?")
Pay close attention to what you'll pay for a plan before you sign on the dotted line for it. For starters, look at the premium--which is what you'll pay per month to access your health coverage. Then consider the plan's deductible. This is the amount you have to spend out of your own pocket for health or medical care before your coverage kicks in its share. Make sure that amount is within your budget.
Finally, review any copayments and coinsurance percentages tied to the plan. You'll be charged copays whenever you visit your doctor, pick up a prescription, or use most services. As for coinsurance, that's what you pay after you reach your deductible for the year.
Talk to your doctor or specialist if your health plan won't cover one or more of the medications that treat your condition. He or she may be able to suggest an alternative. Or they might contact the insurer on your behalf and convince it to reconsider coverage. If that doesn't work, try to make the case yourself. That kind of personal touch could be the ticket to you getting the drugs you need without you having to pay an arm and a leg for them.
References:
QuoteWizard.com LLC has made every effort to ensure that the information on this site is correct, but we cannot guarantee that it is free of inaccuracies, errors, or omissions. All content and services provided on or through this site are provided "as is" and "as available" for use. QuoteWizard.com LLC makes no representations or warranties of any kind, express or implied, as to the operation of this site or to the information, content, materials, or products included on this site. You expressly agree that your use of this site is at your sole risk.