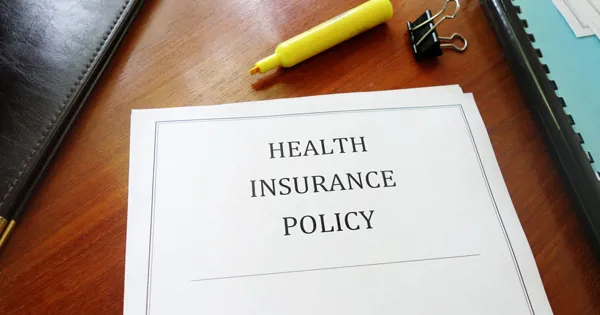 The passage of the Affordable Care Act in 2010 changed how the American public shops for health insurance.
The most obvious example of the changes can be found in the health insurance marketplaces or exchanges created in the ACA's wake. People without adequate health coverage can use these federal or state-run websites to find and buy coverage.
Another example becomes visible when a person fills out an application for an individual (or family) health insurance plans.
Before Obamacare, companies offering health insurance would ask people to include all sorts of information on their applications. For example, applications might include the date they'd like their coverage to be effective. Some ask whether they or anyone else named on the application was previously denied insurance or had an insurance policy canceled or rescinded.
Companies also asked applicants to share health details about themselves and any other family members looking for coverage. Insurers often used this information to determine a person's premium rates. They also sometimes used this information, especially if it was incorrect, to terminate an approved insurance contract.
Application Changes Brought About by the ACA
For the most part, the days of the above are over thanks to the Affordable Care Act. Applicants no longer have to identify when they want their coverage to go into effect. This is because most of them only can apply during certain, strictly defined "open enrollment" periods. These begin near the end of the year and the effective date of coverage for those folks usually falls on the first day of the following year.
(Some people will be able to apply for coverage outside of this window, during a "special enrollment period." But they'll have to have been kept from taking advantage of the open enrollment period by one or more of a handful of "life events." These events are detailed in our article, "Understanding the Affordable Care Act.")
Today, those applying for health insurance plans through the marketplaces no longer need to worry about providing the entire medical histories of themselves and their loved ones.
That's because one of the main ACA reforms prohibited insurance providers from refusing to sell or renew plans because of pre-existing conditions. Nor can they charge higher rates because of a person's health status.
One of the only health-related questions you'll find on an application is: have you used any tobacco products regularly within the last six months?
This question will show up from time to time. Just not on applications related to the federal health marketplace or even a few of the state-based ones. This is because the Affordable Care Act allows insurance companies to charge people who use tobacco products up to 50 percent more for premiums. It also allows states to mandate a lower percentage or no surcharge at all. A number of states have taken the government up on this offer.
Optional Health-Related Questions
The only other health-related questions you'll be asked on one of the state-run health insurance marketplaces are likely to be optional.
For example, LifeWise Health Plan of Washington's application includes a small section that asks people the following questions:
Have you thought about doing any of the following to improve your health: stop smoking, lose weight, or getting more exercise?
Do you or your dependents have diabetes, asthma, heart failure, coronary artery disease, chronic obstructive lung disease (COPD), or any condition treated with medicine or that limits activities?
Is there anything that stops you or your dependents from taking care of your health as well as you would like?
In the last three months, have you or your dependents gone to the hospital or emergency room for a condition other than an accident?
These questions aren't included to deny coverage or increase the premiums. They're asked so the provider can assist people who may answer "yes" to one or more of them.
Basic Information
Federal and state exchange applications focus on readily available information, including the names, genders, dates of birth, and Social Security Numbers of those named in the policy.
Health insurance applications also may ask you to share the following:
Employer and income information for you and your family members (taken from pay stubs, W-2 forms, or wage and tax statements)
Policy numbers for current health insurance plans
Information about job-related health insurance that's available to you or your family
Any anticipated medical and prescription needs
The point of these questions is to let you know if you qualify for any subsidies, credits, and the like. But some insurance companies will ask you to share this information for statistical purposes.
Qualifying Events
If you apply for health insurance after open enrollment has closed, you must specify if one or more "qualifying events" prevented you from picking a plan during that period.
Among the events that could qualify you to buy a plan as part of a special enrollment period are:
Losing your health coverage, including an employer plan (with some exceptions)
Permanently moving to an area where your prior health plan doesn't provide coverage
Having a baby, adopting a child, or placing a child for adoption or in foster care
Getting married or entering into a domestic partnership
Finalizing a divorce or terminating a domestic partnership
Other Application Info That Impacts Your Premiums
Earlier, it was mentioned that the Affordable Care Act lets insurance companies charge tobacco users up to 50 percent more for premiums.
Aside from that, companies can only use the following four pieces of information when determining your health insurance rates:
Age—According to healthcare.gov, insurance providers can charge older people up to three times more for their premiums than younger people.
Individual vs. family—You may end up paying more than you would otherwise if the plan you're applying for will cover a spouse or one or more dependents.
Plan type—The type of health insurance plan you purchase from the federal or state marketplaces determines how much you'll have pay for premiums and out-of-pocket costs. (For more on these "metal level" options read our article, "Which Type of Health Insurance is Right for You?")
Where you live—This can have a big impact on the size of your premium payments. Reasons include the cost of living in your particular area, competition, and regulation.
References:
QuoteWizard.com LLC has made every effort to ensure that the information on this site is correct, but we cannot guarantee that it is free of inaccuracies, errors, or omissions. All content and services provided on or through this site are provided "as is" and "as available" for use. QuoteWizard.com LLC makes no representations or warranties of any kind, express or implied, as to the operation of this site or to the information, content, materials, or products included on this site. You expressly agree that your use of this site is at your sole risk.