Vehicle Safety Feature Discounts
Being safe on the road means auto insurance discounts. Learn how to save big by being safe.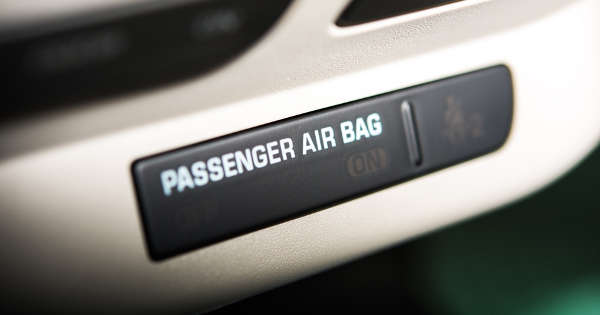 One of the easiest ways to save money on car insurance is to buy a vehicle with a lot of safety features or add them to a car you already own. Why? It shows current and potential insurers you pose less of a risk on the road.
Given that, which features should you consider while shopping for a new car—or looking to update an old one--if your goal is to get an auto insurance discount? Here are a number of options: 
Electronic Stability Control (ESC)
This technology uses electronic sensors to detect when your car is losing control. It also automatically applies the brakes to help correct the slippery situation. What this means is if you start swerving or skidding, ESC steps in to keep you from crashing or flipping over.  
ESC is a standard feature on most cars made since 2012. If that's not true of your car, or if yours is an older model, consider adding it. It could earn you a nice discount.
Anti-Theft Devices
Keeping up with the latest anti-theft devices is another reliable way to reduce your car insurance rates. Whether you buy a vehicle with this kind of tech built in or you install it yourself, you're almost guaranteed to save money.
Some the most comment devices and features that help prevent theft are steering wheel locks, pedal locks, and armored collars. Steering wheel locks are long bars that sit across the base of the steering wheel and keep crooks from turning it. Pedal locks are similar, but focus on the brake pedal. And armored collars lock around the steering column. They protect the ignition and other devices that make the car run.
You may also look at a fuel switch that cuts off the supply of fuel to the vehicle. Or you could install a kill switch. This is a hidden switch you have to activate to start the car.  
Yet another option: invest in GPS tracking system. It could help you nab an insurance discount, plus it should prevent your vehicle from being swiped and not returned. These systems allow law enforcement to locate stolen cars. The most popular companies selling these are Lojack and OnStar.
Be sure to check with your local police department before you buy a GPS system. Different jurisdictions use different providers.
Check with your insurance company too. Some insurers offer different discounts for different systems. Want to see how much money you'll save by installing a specific device? Get a free quote now and do an auto insurance comparison from different companies.
Passive Restraints
An easy way to save on auto insurance: make sure your vehicle has passive restraints. Two common examples are automatic seatbelts and airbags.
Airbags are especially important, as many insurers offer discounts of up to 10% on the bodily injury protection portion of your insurance coverage if your car has them.
Admittedly, most modern autos roll off the assembly line with both of these features. That said, it never hurts to make sure they're in good, working order.
Anti-Lock Brakes
Like ESC, this technology works to keep you from skidding off the road. Another similarity this feature shares with ESC: all vehicles made after 2012 have to be equipped with anti-lock brakes.
Still, most insurers will give you a discount for having them. Check with your agent for more information.
Tire Pressure Monitoring System (TPMS)
This system monitors the pressure of your tires. Specifically, it detects under-inflated tires to help you avoid accidents while on the road.
Is your car more than nine years old? If so, you should be in the clear. All vehicles made after 2007 are required to be equipped with a TPSM.
Alternative Fuel
If you drive a fully electric or even a hybrid car, your insurer may well reward you with a discount. The same is true if you use any of the following to fuel your vehicle:
Biodiesel
Compressed natural gas
Ethanol
Hydrogen
Propane
How much money can you expect to save here? Many insurance companies offer discounts of between 5% and 10% for alternative-fuel vehicles.
If yours is an electric or hybrid car, you could save even more thanks to federal and state tax credits.
Daytime Running Lights (DRL)
These are the exterior lights that turn on when your vehicle is moving. They ensure people can see you even during the day.
Most cars built after 1995 come with DRLs. If yours was made before then, think about installing them. Your insurance company probably won't give you a huge rate discount for the effort, but they're still an important safety feature.
Blind Spot Detection System
Some manufacturers call these systems "blind spot monitors." Regardless, they detect cars on the driver's side or the rear of the vehicle.
Many newer vehicles come equipped with a blind spot detection system. If you have an older car, though, ask your agent if installing one would reduce your car insurance rates.
Reverse Monitoring Systems
This feature lets you know when objects are behind your car. It also helps you back up without hitting another vehicle, an object, or even a person.
Lane Departure Warning System
This is a camera-based system that warns drivers when their vehicle is moving out of its lane. (Don't worry, it keeps quiet if you have a turn signal on in the same direction.)
Not all insurance companies offer rate discounts for these systems, so check with yours before you pay for one.
Emergency Response System
A few different companies now produce emergency response systems for motor vehicles. As their name suggests, they send out an alert in the event of an accident or medical emergency.
There are two reasons you should check with your insurer if you're thinking of installing one of these systems. One is it may give you a discount if you go ahead with your plans. Another is it could help you decide which system to buy.
Did any of these vehicle safety features and technologies jump out at you as a potential purchase? Before you spend money on one or more of them, keep in mind that some insurance companies reward them with larger discounts than others.
In fact, Bill VanBrederode of Taylor & Associates Insurance Agency says that "most of [the] discounts can be very minor. I would say nickel- and dime-size differences in premium. Of course, that depends on what your overall rate is. A one-percent discount on a large premium due to young drivers or excessive violations can make a bigger difference."
The bottom line here: if you're looking to save on car insurance by installing safety features like the ones highlighted here, check with your insurer before spending any money. And if you aren't happy with the discounts they have, shop around and compare discounts to get lower rates.
FREQUENTLY ASKED QUESTIONS
Q: Are there any additional safety features I should know about?
A: Yes, a few others include:
smart headlights
adaptive cruise control
assistive parking systems
voice activated systems
drowsy driver alerts
crash mitigation systems
lane intrusion technology
true lane technology
Q: What are the best vehicle safety features?
A: Some insurers give discounts for features that lower your accident risk. That includes these:
backup cameras
blind spot detection systems
lane departure warning systems
collision warning systems
electronic stability control
Of course, each insurer will have different preferences as to which features can get you the greatest discounts. This is why you need to check with them for further information.
Q: How does buying a car with safety features affect your rates? And by how much?
A: Owning a car with up-to-date safety features usually helps reduce your monthly premiums. According to VanBrederode, though, that's just part of the story.
"Many of the vehicles of the same year and class will have very similar safety features," he says. "That will translate to minimal differences in premiums due to safety features."
He also says that "as new features come out, the competition seeks to be quick to adapt and make those features part of their vehicles as well."
So while you'll get a discount when purchasing a vehicle with modern safety technology, your rates won't vary by much compared to other cars with the same features.
Q: Are there other ways to get insurance discounts besides vehicle safety features?
A: Actually, there are many. A handful of examples:
getting discounts for having few to no accidents on your record
being a good student
being in the military
having good credit
owning multiple vehicles
bundling insurance policies
taking defensive driving courses
taking drivers education classes
For even more information on this subject, check out our article on auto insurance discounts.
References:
QuoteWizard.com LLC has made every effort to ensure that the information on this site is correct, but we cannot guarantee that it is free of inaccuracies, errors, or omissions. All content and services provided on or through this site are provided "as is" and "as available" for use. QuoteWizard.com LLC makes no representations or warranties of any kind, express or implied, as to the operation of this site or to the information, content, materials, or products included on this site. You expressly agree that your use of this site is at your sole risk.