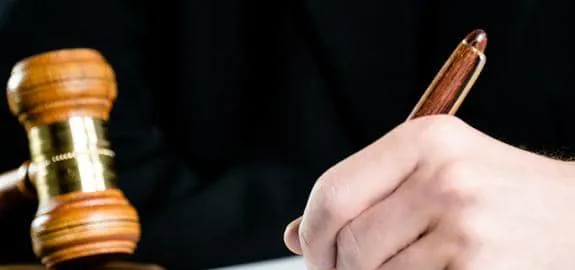 In California, an SR-22 is a form that your auto insurer provides as proof to the state that you have the minimum liability insurance requirements. The form must be filed with the DMV in order to reinstate your license if it was suspended or revoked. Drivers with a serious violation like a DUI or driving without insurance may need to file an SR-22.
This article covers everything you may need to know about filing an SR-22 form in California, including:
What is California SR-22 insurance?
SR-22 insurance serves as proof that you hold the state's minimum liability requirements. You may be required to file an SR-22 form after a serious traffic violation. These are some situations that may require you to file an SR-22 in California:
A DUI conviction
Being involved in an accident while uninsured
Having too many points on your driving record within a certain timeframe
Reckless driving
If you're involved with one or more of these citations, you may be considered a high-risk driver. If that's the case, you'll likely be required to fill out an SR-22 form to reinstate your license. This form is proof that you hold California's minimum insurance requirements. These are the state's minimum liability car insurance requirements:
$15,000 bodily injury liability per person
$30,000 bodily injury liability per accident
$5,000 property damage liability
These are the amounts that an SR-22 verifies you carry. However, you can purchase additional coverage, because these are just the minimum requirements. If injuries and damages from an accident that was your fault exceed your coverage, you're responsible for paying the remaining amount.
How long do I need an SR-22 in California?
Typically, you need to have an SR-22 on file for three years, but you may need to keep an SR-22 on file up to 10 years. The amount of time depends on your specific situation. In some cases, drivers who are convicted for a severe violation may have to keep their SR-22 policy for as long as 10 years.
You should maintain SR-22 coverage for the allotted time without interruption. If you don't maintain coverage for the full three years, your license will be automatically suspended. Your insurance company will immediately notify the California DMV if you drop coverage, and you'll have to get an SR-22 from another insurer. Maintaining SR-22 coverage for the full time is the most straightforward way to have your license reinstated.
Is DUI insurance the same as an SR-22?
Yes, DUI insurance and SR-22 insurance are essentially the same thing. SR-22 is sometimes referred to as "DUI insurance" because in California you must file an SR-22 form if you're convicted of a DUI.
A DUI stays on your record for 10 years in California, and during that time your insurance rates will likely be high. Your insurance company may weigh your rates less on the DUI conviction over the course of those 10 years, but your insurer may still use the DUI to raise your rates until it's off your record.
SR-22 vs. SR1P
If you drive a motorcycle, moped or other vehicle with fewer than four wheels, you may need to file an SR1P form instead of an SR-22. Similar to an SR-22, an SR1P is required if your license is suspended for risky behavior or another traffic violation. An SR1P also offers proof of the state's minimum liability insurance.
Cheap SR-22 insurance in California
How expensive your SR-22 insurance is depends on the violation that caused you to need to file a form. That's because SR-22 is a form that is inexpensive to file, but the resulting insurance policy will likely be more expensive. For that reason, your rates will likely jump after you file an SR-22 form. For example, we looked at how much costs increase on average in California after a DUI conviction:
Average cost of auto insurance (no DUI) per year
Average cost of auto insurance (with DUI) per year
$1,804
$4,716
Average rates are based on non-binding estimates provided by Quadrant Information Services. Your rates may vary.
According to our data, a DUI raises rates around 161% in California. Average rates increased from $1,804 annually to $4,716 annually.
California law doesn't allow insurance companies to cancel your policy or increase your rates during your policy term. But they can do so when you renew your policy if you've become more of a risk to insure. After filing an SR-22 form, your insurer may raise your rates or even drop you at your renewal time. If that happens, compare quotes online to find an insurance company that will offer you more affordable rates.
California non-owner SR-22 car insurance
If you don't own a car but are required to file an SR-22 to reinstate your license, you should consider purchasing non-owner car insurance. That's right, even drivers who don't own a car are required to file an SR-22 to have their license reinstated.
A non-owner policy fulfills the state's minimum liability requirements. This can be a good option for drivers who don't have a vehicle registered in their name but sometimes borrow cars. Non-owner car insurance is also usually cheaper than a standard policy, since you'll likely be driving less often. A non-owner policy is a good way to keep insurance cheaper after being labeled a high-risk driver.
How do you get a California SR-22 form?
In California, you can't file an SR-22 yourself. Your insurance company needs to electronically file the form with the DMV for you. Most insurers will report for you, so just ask your insurance agent. After the California DMV has received your SR-22, you should receive a confirmation, which you should keep with you while driving.
References:
QuoteWizard.com LLC has made every effort to ensure that the information on this site is correct, but we cannot guarantee that it is free of inaccuracies, errors, or omissions. All content and services provided on or through this site are provided "as is" and "as available" for use. QuoteWizard.com LLC makes no representations or warranties of any kind, express or implied, as to the operation of this site or to the information, content, materials, or products included on this site. You expressly agree that your use of this site is at your sole risk.