Car Insurance Policy Number
A car insurance policy number ties your coverage to an insurer. Here's what it means, what it's used for, and how to find it.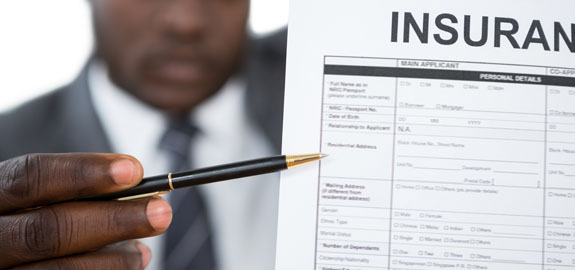 A car insurance policy number ties you and your coverage to a particular insurance company. It's like a bank account number. Or a Social Security number. Insurers use your policy number to identify you and your auto insurance coverage.
In this article, you'll learn:
What is a Car Insurance Policy Number?
A car insurance policy number is a list of numbers, letters, or both. It appears on most documents a provider sends you or makes available to you, such as your insurance card and your insurance binder. Your insurance company assigns a policy number to you when it issues your policy.
These policy numbers are unique. No two are alike. And as long as you keep or renew your auto insurance policy, its policy number will stay the same.
After that, you'll mainly use your policy number when:
You interact with your insurance company
The police pull you over
You're in a car accident
What does a policy number look like?
Car insurance policy numbers usually are made up of 10 to 13 numbers or letters. Some use both numbers and letters. They're typically not jumbled together, though.
So your car insurance policy number shouldn't look like this: A1B-2C3D-4E5. Instead, the policy number on your insurance card or declaration page should look like one of the following:
0123456789
12345678-9
1 23 456789 01
123 4567-A89
CAR 012345678
Why are all of these sample policy numbers so different? Because every company uses its own unique auto insurance policy number format.
For example, Geico policy numbers are a straight string of digits, like 0123456789. AAA policy numbers start with a series of letters, such as CAR 012345678.
Also, if you own more than one car, all of your cars might share the same policy number. Or they might have slightly different policy numbers. In the second situation, your insurer may add a "1" or "2" to the end of the number to differentiate between your vehicles.
Is my car insurance policy number the same as my account number?
Yes, your car insurance policy number and account number should be the same.
Depending on where you get your coverage, whether it's Allstate or State Farm or Travelers, your insurance card probably won't include an account number. It also won't include an identification or ID number.
Most insurance cards only include a policy number and a vehicle identification number, or VIN. Those two numbers are different, however.
How Can I Find My Car Insurance Policy Number?
The main place to find your auto insurance policy number is on the declaration page an insurer sends you when it issues your coverage.
That's not the only place you can find your policy number, though. You'll also find it on:
Pretty much every document your insurance company ever sends you, including bills, invoices, and statements
Your car insurance card
Your insurer's website--after you log in to your account there
The phone app associated with your policy
If you can't find it in any of those places, contact your agent or someone else at your car insurance company. They'll tell you where to find your policy number.
When Do I Need my Auto Insurance Policy Number?
You'll usually only need to pull out your car insurance policy number when you get in an accident.
The reason: exchanging policy numbers with the other drivers involved in an accident makes things a lot easier when any of you go to file a car insurance claim due to the crash.
You'll also want to give your policy number--or your insurance card in general--to any police officers who come to the scene.
If you fail to get another driver's auto insurance policy number after an accident, contact the police department and ask for a copy of the related police report. That report should include the insurance information you need.
QuoteWizard.com LLC has made every effort to ensure that the information on this site is correct, but we cannot guarantee that it is free of inaccuracies, errors, or omissions. All content and services provided on or through this site are provided "as is" and "as available" for use. QuoteWizard.com LLC makes no representations or warranties of any kind, express or implied, as to the operation of this site or to the information, content, materials, or products included on this site. You expressly agree that your use of this site is at your sole risk.