13 Reasons Your Car Insurance Claim Was Denied
Learn the common reasons why car insurance claims are denied. And find out how to prevent it from happening to you. We also tell you what to do if your claim is rejected.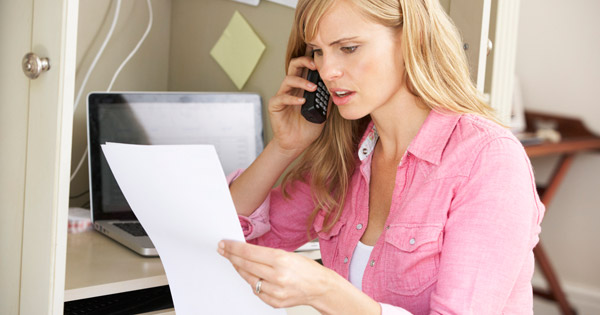 Ideally, filing a car insurance claim should be a simple process. A driver sends a claim to their insurance company and their claim gets paid.
Unfortunately, this is often not the case. Insurance companies deny claims for many reasons.
Why Your Car Insurance Claim Was Denied
Below are a few common reasons insurers reject claims:
The responsible party hasn't paid their monthly premiums. If someone misses even one payment, the insurer can suspend a customer's policy. But lack of coverage isn't always obvious when exchanging insurance information after a car accident. If the driver recently stopped paying for coverage, their insurance card might still have a valid date. But that doesn't mean they're covered.
You don't understand your policy. Often, consumers may not fully understand what is covered in their auto insurance policy. Someone may submit a claim for damages that aren't covered, such as when using a car for business purposes.

"Some claims are denied because the auto policy is not in force. Or the wrong policy number is provided for the car. Or you never purchased the appropriate coverage," said Elise Walton, consultant for BH Consulting and former auto adjuster at Progressive. "Review your insurance policy periodically with your agent."
You don't have full coverage. According to Walton, not having comprehensive and collision coverage is one of the main reasons insurers deny claims. "Liability is the bare minimum insurance you can purchase," Walton said. "So if the owner is in a collision and the accident is their fault, they won't have coverage to get their car fixed. But the liability portion will cover the non-negligent driver."
You didn't report the incident on time. Don't wait to report a crash. Otherwise, a company may say that they didn't have enough time to research a claim. Customers should check their policy to find out how long they have to make a report.
You were driving under the influence. Another reason not to drink and drive? Drivers who get into an accident while drinking or under the influence of drugs can be denied auto insurance claims.
You're an excluded drive. If you (or the at-fault-driver) aren't named as an insured driver under the policy, you won't have coverage. List all regular drivers in your household to avoid this problem.
You made a fraudulent claim. Filing a fraudulent or exaggerated insurance claim is grounds for rejection. It is also a felony.
You were driving a new car. Drivers should tell their agent right away when the value of their vehicle changes dramatically. This includes buying a new vehicle. If your agent doesn't know about add-ons, they'll only pay you for damages based on the car's old value.
You have insufficient coverage. When the damages to a vehicle exceed the responsible party's policy limits, the adjuster may deny the claim.
There is disputed liability. The adjuster may reject a claim for this reason when there's a dispute about who caused the damages. They may also not agree with the damages you are claiming.
You didn't get immediate medical attention. Take care of all medical issues as soon as possible. If you don't seek medical help soon, you'll have a much harder time getting reimbursed for hospital fees. This doctor's visit serves as proof that the damages occurred at the same time as the crash. Drivers should also report their injuries to their insurers immediately. Otherwise, they may question if a person's injuries are a result of the accident.
You filed an uninsured motorist claim, but the other person has insurance. You may mistakenly think the at-fault driver doesn't have insurance. If you submit your claim under uninsured motorist coverage, it will be denied.
Your state has no-fault coverage. There are 12 states in the United States that have no-fault insurance laws. This usually prevents people from filing a personal injury claim against the responsible driver.
No-fault states include:
Florida
Hawaii
Kansas
Kentucky
Massachusetts
Michigan
Minnesota
New Jersey
New York
North Dakota
Pennsylvania
Utah
Puerto Rico is also a no fault territory
Claim Denied? What Happens Next?
Sometimes, even when consumers file a claim with plenty of supporting documentation, it is denied. Don't just accept this as the last word.
Remember, insurance companies are expected to act in good faith. If you're unhappy with your company, you may want to consider switching insurers. You can compare auto insurance rates with no obligation when you request a quote.
A person can fight back several ways if they believe their claim was denied for no reason:
Request a letter stating why your claim was denied.
"They need to ask the adjuster to advise why they were denied and take notes," said Walton. "Depending on the state's requirements, the policy holder should also receive in writing why the claim was denied."
If your insurer denied the claim for unfair reasons, the letter serves as strong evidence in a bad faith lawsuit.
Contact your adjuster and explain the company has been a mistake. Be prepared to send documentation to support your reasoning
In no-fault states, seek money from your insurer. Drivers can't file personal injury claims against the driver at fault in no-fault states. Unless there are severe injuries or damage. Instead, the injured party will receive money for damages from their own insurance company. The insurer must pay for expenses whether or not the insured caused the crash
Ask the adjuster to change the claim from "insufficient coverage" to "tendering policy limits." If your claim is denied because of insufficient coverage, it doesn't mean the at-fault driver has no money. Rather, insufficient coverage means they don't have enough coverage to pay for all damages
Changing the claim to "tendering policy limits" means you will receive all money available under the other driver's policy. You can usually sue the driver directly for the remaining amount
Have proof of your car's value. Drivers should have documentation to show their car's value in case the insurance company tries to lower the car's worth. You can find used car values on websites such as kbb.com
Seek help from a third party. A repair shop may quote one price for a car's damages, and the insurance company may give a different number. This doesn't mean the driver has to automatically agree with the adjuster's estimate.
First, the driver should give their insurer a list of parts from the auto shop. In addition, they should check to see if there is an "appraisal clause" in their policy. This clause lets a person seek help from a third party.
In this case, the customer can get a quote from an auto shop they choose. Then the third party will figure out how much an insurance company should pay. They'll base this on the consumer's quote and the number the insurance company gives
Contact your state's Insurance Commissioner or Director of Insurance. The Insurance Commissioner makes sure insurance companies are following state laws and protects consumers. A consumer can file a complaint against their insurer through the state Insurance Commissioner
Seek professional legal help. When pursuing a claim that involves a serious injury, it is often advisable to seek an attorney's help. This is especially wise if damages are extensive (and costly). An attorney will generally offer a free consultation. You can also sue your insurance company for bad faith insurance practices and breach of contract
Tips on Filing a Car Insurance Claim
Accidents are traumatic. Filing an insurance claim properly is the last thing on a person's mind. But if you do the following, the claims process go more smoothly. And it could save you thousands of dollars.
After an accident, remember to:
Exchange insurance cards, registration, and license plate numbers. Also make sure to find out the name of the other person's insurance company and agent
Take photos of any damages to both cars. Snap some pictures of the accident scene
Exchange contact information with the other driver. The more information the better
"The biggest mistake is not asking who owns the vehicle that was in the accident and getting the owner's address and phone number. And driver's name, address and phone number. Also get the color, make and model of the car and license plate and VIN, " said Walton. "Everyone thinks the police should get the info. This is not always the case. The police might not show up and the person involved in the accident might decide to leave"
Write down the names and contact information of any witnesses
Call your insurance company and let them know there was an accident. Record the date, time, and place the collision happened so you can let your agent know
Write down the police officers' names and contact information. You should also get the accident report number
Avoid immediately accepting responsibility for an accident even if you feel you're to blame. The other driver could have done something to cause the crash that you're not aware of yet
Take advantage of technology. Some insurers offer apps that make the claims process easier. These apps allow you to upload photos and written documentation.
Insurance apps are not only helpful, but usually free
Document all communication about your claim. Make note of who you spoke with and when, whether verbally or in writing
Consider going to your insurance company's preferred car repair shop. This might speed up the process. Don't repair your car until you have talked to your insurance agency. Your insurer may want to assess the damages themselves first
FAQ
Q: My claim was rejected without explanation. What can I do?
A: Ask the insurance company that rejected your claim for a written denial letter. This letter should contain a reason why your claim was rejected. Knowing the reason your claim was denied is the first step in challenging their decision.
Q: Another car hit me, but no police report was filed. My insurance company is now refusing to pay my claim. What can I do?
A: Unfortunately, without a police report it will be difficult to prove who was at fault in an accident. Insurance companies need to know who was at fault before they can agree to pay out a claim. This is why it's so important you file a police report after an accident.
Q: My insurance company denied my claim because they said I took too long to file. How much time do I have to file an auto insurance claim after an accident?
A: That depends on your insurance company and the details of your policy. Each insurance company has its own rules regarding how soon a claim must be filed. Sometimes your policy will specify the window of time you have for filing a claim. A typical window for filing a physical damage claim is within one year of the accident. No matter how long the window is, you're better off reporting the accident and filing the claim right away.
There's also a time limit for filing lawsuits, should you need to go that route, called the statute of limitations. These statutes vary from state to state. But they often give you two years to file personal injury claims. And up to five years for damage claims.
Q: My insurance company denied my claim because they couldn't contact the person that hit me. My insurer said that without a police report there is no way to determine who was at fault. Can my insurance company deny my claim just because they can't contact one of the parties involved?
A: If you didn't file a police report, it'll be next to impossible to prove who was at fault. In this case, an insurance company has every right to deny a claim. That's why you should file a police report no matter how minor damages might be. Otherwise, it's just your word against theirs.
Q: What can I do if the other party's insurance company denies my claim despite the accident being their fault?
A: If you have collision coverage, your insurer will probably provide you with legal representation. That way you can fight it out in court. If you don't have collision coverage, you'll have to come up with money for a lawyer on your own dime.
Q: Someone with no insurance hit me. Can my insurance company deny my claim?
A: That depends. If you have uninsured/underinsured motorist coverage or collision coverage, your claim should be accepted. But if you don't have coverage for uninsured or underinsured drivers or collision, then your claim could be denied. If that happens, you will have to go after the other driver yourself. If you end up taking them to court, you will have to pay for a lawyer yourself.
QuoteWizard.com LLC has made every effort to ensure that the information on this site is correct, but we cannot guarantee that it is free of inaccuracies, errors, or omissions. All content and services provided on or through this site are provided "as is" and "as available" for use. QuoteWizard.com LLC makes no representations or warranties of any kind, express or implied, as to the operation of this site or to the information, content, materials, or products included on this site. You expressly agree that your use of this site is at your sole risk.