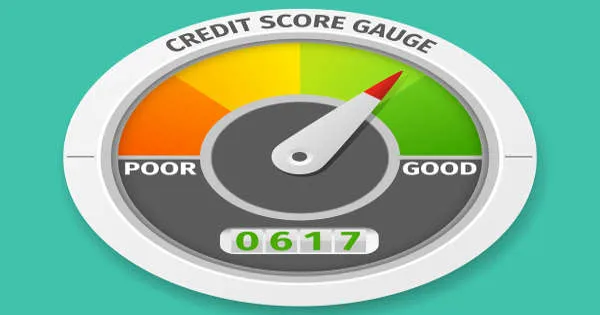 What Renters Insurances Does
Renters insurance is a policy that gives coverage for a renter's possessions and liability.  This covers you against problems such as fire, theft, and vandalism. It also provides coverage in the event that your rented home becomes unlivable. This includes getting you a hotel to live in during repairs. And liability protects you from lawsuits if a guest gets hurt on your property.
Many rental properties now require you to have renters insurance before you move in. Even if your new dwelling doesn't require you to have renters insurance, it is in your best interest to do so. All it takes is one calamity without a policy for you to see its worth.
I should point out that there is a big difference between homeowners and renters insurance. Renters insurance is in place to cover your possessions in a rented living space. It does nothing to cover dwelling itself. The owner of your rental may have homeowners insurance to cover the home, but it won't cover your things.
How Your Credit Rating Affects Your Renters Insurance Premium
Insurers have started using reports to turn credit scores into a basis for figuring insurance premiums. It is currently used with auto insurance, but it may be part of renters insurance algorithms now as well. The Fair Credit Reporting Act Adverse Action Notification requires insurers to tell consumers if their credit report results in denials. If your credit results in coverage denial, your insurer has to let you know.
When looking for renter's insurance, you can ask if the insurer is going to pull your credit score when building a quote
You can get a free report from the major credit reporters (TransUnion, Equifax, and Experian). This way you can make sure credit reports aren't working against you when looking for insurance.
Some insurance companies factor your credit score more than others. If you have poor credit, make sure you shop around and compare quotes from different renters insurance companies. You'll find each company offers different premiums.
How is Your Credit Score Calculated?
Your credit score is based on an algorithm that measures your credit history. This is the score used by insurers to gauge your risk for coverage. The most commonly used score is FICO. The FICO score breaks down into five key categories with different levels of importance. These categories are:
Payment History
Payment history is the main influence on your credit score, making up 35 percent of the final rating. Just as it sounds, credit history is the record of how timely you pay your bills.
It is such a large part of your score simply because it reflects how well you pay your bills on time. If you miss a bill payment, it has an adverse effect on your rating. The impact drops off at a future point if you avoid additional late payments.
Other events that can ding your payment history negatively are accounts that go to collections.  Foreclosures and bankruptcy can affect it as well.
Debt Usage
The amount of debt you hold is the second largest factor on your credit score, comprising about 30 percent of it. Carrying a small amount of debt isn't much of a danger, but having many maxed out cards is.
A good rule of thumb is to keep your debt owed under at least 30 percent of your available credit. If you can keep your debt under 10 percent of your credit available, even better.
Statement balances reported to the credit bureaus can sometimes determine your total credit limit. This can be confusing. If you pay your balances in full yet your report shows a balance, you're bound to have questions.
It's the amount, not the balance you pay interest charges on, that factors into your debt usage rating. Credit reports are not figured out in real time. As such, it can take upwards of 60 days to for a payment to reflect in your credit report.
Too many high balance accounts or maxed-out credit cards can also have an adverse effect on your debt usage.
Credit Age
In comparison to the first two factors, credit age doesn't have as large an effect. It makes up 15 percent influence on your credit score. Even so, you shouldn't overlook its importance.
The age of your credit-based accounts reflects how well you're able to manage them. The longer you've had credit, the better your overall credit score will be. Factors that can have a negative impact on credit age are having little or no credit.
Credit Mix
Credit mix makes up about 10 percent of your credit score. It figures in the different types of accounts in your credit history. The two main account types looked at for a credit score are:
Revolving credit (accounts with payments each month based on balance like a credit card)
Installment accounts (a fixed payment loan over time like a mortgage)
There's no real good rule of thumb for what the best credit mix is, as everyone's credit profile is different. It's not necessary that you have a credit mix, but it can indicate how well you manage different types of debt. The main factor that can adversely affect your score is only having one type of credit account.
Credit Inquiries
How many times your credit report is pulled can have an effect on your credit score, and makes up about 10 percent of it. Whenever you make a request for a credit card or loan, your consumer credit file is pulled. This tells lenders how actively and often you're shopping for credit.
How to Improve Your Credit Score
If you have a low credit score and want to improve it there are some simple steps you can take:
Inquire
Pull your credit report and look for unauthorized inquiries and report any errors. Sometimes credit card companies will not include a credit limit if a credit bureau runs a check. If your credit limit isn't reported because of this, your debt usage factoring could be way off.
Mixing Accounts
The idea mix for having an 800-plus credit rating is four major credit cards, two retails cards, two loans, and a mortgage. The closer you are to being responsible with this ratio, the better your score will be.
Payment History
Pay your bills on time and dispute any charges that do not add up. Not everyone can clear out their debts at once. However, even if you pay down 10 percent of your debt you should see a significant bump in your credit score.
Frequently Asked Questions
Q: Why does your credit history affect car and renters insurance?
Statistics show that people with lower credit scores file more claims and are awarded more money than those with great credit. Since insurance companies are in business to make money, they need to charge more if you're a credit risk. On the other hand, if your credit is good, you will pay less.
Q: Can my renters insurance in any way affect my credit score?
No. You can't use renters insurance to build up your credit. Neither can it hurt your credit.
References:
QuoteWizard.com LLC has made every effort to ensure that the information on this site is correct, but we cannot guarantee that it is free of inaccuracies, errors, or omissions. All content and services provided on or through this site are provided "as is" and "as available" for use. QuoteWizard.com LLC makes no representations or warranties of any kind, express or implied, as to the operation of this site or to the information, content, materials, or products included on this site. You expressly agree that your use of this site is at your sole risk.