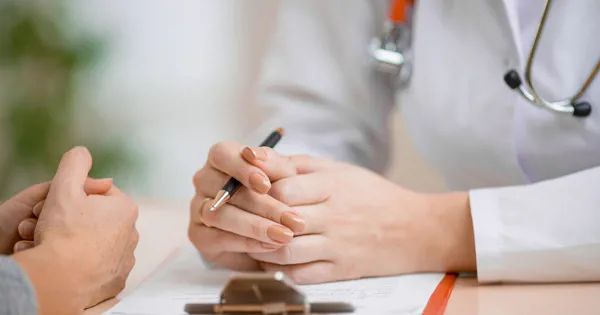 According to the American Cancer Society, one in two men, and one in three women risk developing cancer in their lifetime. Many believe they can't obtain life insurance if they had or have cancer.
However, this shouldn't be a deterrent for purchasing life insurance. Just because cancer has touched you now or in the past, doesn't mean it's impossible to find a policy—you just need to know where to look.
We've curated a Q&A for the most common queries about life insurance and cancer.
Q: Can you get life insurance if you have or have had cancer?
A: It's unfortunate that the more you need life insurance due to an illness, the harder it often is to obtain. Insurers operate on the premise of risk. The greater a risk you pose to insurers, the less likely they will be to insure you—or the higher your premiums will be. Although it would be ideal to purchase a life policy when you're young, most people don't do this. However, it's still possible to find an affordable policy.
The type of cancer you have, and the length of time since your diagnosis all play into whether or not a carrier will sell you a policy. The better your prognosis, the more likely you are to be able to get a policy. You most likely won't be able to get a policy while going through treatment. Many insurers will make you wait anywhere from a few months, to five years after your last treatment to apply for a policy.
Q: Can insurance companies refuse to cover me if I have cancer?
A: Unfortunately, yes. Insurance is a business. The more dangerous your cancer, the less likely it is that an insurer will issue you a policy. To make matters worse, a rejected application for life insurance will be on your record for other providers to see as well.
Luckily, there are still ways to get life insurance, even after a cancer diagnosis, which we will talk about below.
Q: Can you get life insurance with terminal cancer?
A: If you have terminal cancer, it will be much harder, but not impossible to get a policy. There are a few different options to research.
Guaranteed Insurability Rider. If you already have a whole or universal life insurance policy, you may be able to purchase this endorsement without any underwriting. How it works is you may purchase additional death benefits at designated periods of time, regardless of whether you're terminally ill or not. The catch is that you must have added this endorsement when you purchased your policy originally.

This is a great policy for someone who wants to be extra cautious and wants the ability to add coverage later in life in case something goes wrong. However, you generally can't purchase additional coverage over age 40.

Graded Benefit Whole Life Insurance. This is sort of a last resort policy for people unable to secure any other type of life policy. The premiums are very high, and your beneficiaries will only receive limited death benefits during the first few years of the policy. If you pass away within the first two years of purchasing the policy, your loved ones will get limited monetary compensation. If you die more than a few years after purchasing the policy, your death benefits will have accrued and your beneficiaries will receive additional funds.
Q: Can cancer patients borrow against their insurance policy?
A: Cancer is an expensive battle to go through. Depending on where you live, you may be able to borrow against your policy to receive living benefits. If you have had your policy for quite some time, it has probably accumulated a significant cash value.
There are different ways to borrow against your policy. Some of which are: 
Taking out a loan. How this works is you take out a loan on your policy, and after you pass away, that loan pays itself back through your death benefits.
Viatical settlement. This is where you can sell your life insurance policy to a third party. You will receive less than what it's worth, but it can help if you really need the money to get by.
Life settlements. These are very similar to viatical settlements except you sell your policy to a third party for more than the cash surrender value but less than the death benefit. A cash surrender value is the amount of money you receive when you terminate your policy before the maturity date.
Accelerated living benefits. This is where you can take out a certain amount of money plus interest, minus the amount that your beneficiaries will get. This is a double edged sword because you'll get money to help pay for cancer. However, your heirs won't get the full amount of the policy's death benefits.
Q: What's the best type of life insurance for people with cancer?
A: There are two main types of life insurance policies—term and whole life. Term life insurance provides coverage for a fixed period of time such as 10, 20, or 30 years. If you don't die within this period, you don't receive any compensation. And if you decide to renew your policy, your rates will go up.
A whole life policy is exactly what it sounds like. It has the ability to cover you over your entire life, so that your beneficiaries will receive compensation whenever you pass away. It is usually much more expensive, and accumulates cash value over time, which you may borrow against.
It's probably better to get whole life insurance because if your cancer lasts for years and years, you want to make sure your loved ones are covered. Plus, you can possibly get a guaranteed insurability rider—as mentioned above.
Q: What's the best life insurance company for people with cancer?
A: This is subjective, because there are so many factors that play a part in determining your rates. The way to get the best bang for your buck would be to shop around. You can compare life quotes from multiple companies with our free online quote comparison generator.
You can then apply for a life policy from some or all of the carriers that respond. You'll fill out the medical paperwork and get a medical exam. From there, you will get accurate premium estimates and will have a better idea of which company will provide the best rates.
Q: Will the life insurance policy that I purchased from work cover me?
A: You can get group life insurance from your employer. You might even be able to get it without any medical underwriting. However, if you would like more than a small amount of coverage, medical underwriting will most likely be required. This will be problematic given a cancer diagnosis. You might want to check with your human resources department for more information.
Q: Will a family history of cancer affect my life insurance rates even if I don't have cancer?
A: Family history of cancer can have a large effect on your life insurance rates. Insurance agents will take into consideration whether cancer runs in your family, and how old your relatives got it at. If a relative got sick before age 60-65, you will most likely pay higher premiums than if they received a diagnosis later in life.
Some insurers base your rates on the presence of cancer in your immediate family, and others include your extended family as well. Check with your insurer to learn how they incorporate the family history of cancer into your rates.
Q: Do life insurance companies treat all forms of cancer the same?
A: Different forms of cancer will lend themselves to different rates. Considering there are around 100 or more different types of cancer, not all cancers can be treated the same, either medically or in terms of insurance. Some types of cancer are more malignant, and others have a reputation of being more benign.
Many insurance companies will look at the type of cancer you have/had, and the stage of it, or how progressive it is or was. They will also look at the type of treatment you received or are receiving, as well as if it has gone into remission, and how many times it has come back. Insurance actuaries may look at statistics regarding the death rates of each type of cancer.
Insurers look at a variety of factors when determining cancer rates, and treat each type of cancer differently.
Q: Will a life insurance medical exam detect cancer?
A: When you apply for a policy, you will most likely have to undergo a medical exam which will include blood and urine testing. While blood tests can't always detect cancer, some insurers have you take a carcinoembryonic antigen test which will detect certain cancers.
If you want to hide the fact that you have or have had cancer while applying for a policy—don't. If your insurer finds out farther down the line, they could cancel your policy. If you die of cancer, there could be a denial of your claim and your beneficiaries might not receive any compensation. It's important to be truthful during the medical examination process.
Q: If I had cancer, but am now cancer free; will that affect my life insurance rates.
A: Typically, you'll have to wait two to five years after undergoing cancer treatment before getting a policy. After this, your premiums will still be higher than someone who hasn't dealt with cancer, because of the chance of cancer recurring.
On average, people whose cancer is in remission for two years will pay four times the normal amount. The more time that goes by, the cheaper your rates might get. Maintaining an active lifestyle, post-cancer, can also help keep your rates down.
Keep in mind that if you still have active checkups for your cancer, insurers might consider this as still undergoing treatment. Check with your carrier for more information.
Q: Can you get cheap life insurance if you have cancer?
A: You might not be able to get "cheap" insurance if you've had cancer, but you might be able to get more affordable rates than you think.
Life insurance companies assess your premiums based on the level of risk you present to them. There are different classifications they place you in based on height and weight, tobacco use, alcohol and drug use, lifestyle, and family history. These are preferred select, preferred, standard plus, standard, preferred smoker, and standard smoker. Preferred select is the most ideal rating, and standard smoker is the least ideal.
If you don't fit into any one of these categories, such as if you have an illness like cancer, insurers will use a table rating system. Depending on your rating, you will have to pay an extra percentage on top of what you would normally pay for your premiums. This is to assess your level of risk to the company.
If you are concerned with your rating, feel free to take it up with your insurance agent. If you're still not satisfied, you might want to shop around for other providers.
Q: Should I get life insurance if I have cancer?
A: After everything you know now, many insurers recommend purchasing a policy early in life. This way, if you do get cancer, you'll have coverage. If you decide to get coverage after you receive a diagnosis, you'll most likely have to wait until well after the treatment ends.
If you absolutely feel the need to get a policy after being diagnosed, you might look into guaranteed issue life insurance.  This is a last resort and will provide coverage without medical underwriting. However, the catch is it has high premiums and low death benefits.
References:
QuoteWizard.com LLC has made every effort to ensure that the information on this site is correct, but we cannot guarantee that it is free of inaccuracies, errors, or omissions. All content and services provided on or through this site are provided "as is" and "as available" for use. QuoteWizard.com LLC makes no representations or warranties of any kind, express or implied, as to the operation of this site or to the information, content, materials, or products included on this site. You expressly agree that your use of this site is at your sole risk.